Should You Buy A Large Or Extra Large Dog Bed? What's The Difference?
In the past, it was very difficult to find pet beds for larger dog breeds – especially if you didn't know where to look. Not realizing that there was actually an abundance of choice, many people didn't know how to choose the best size bed for their pup – and if they were owners of any extra-large breed, they were likely buying a product that was too small to offer the support their dog needed.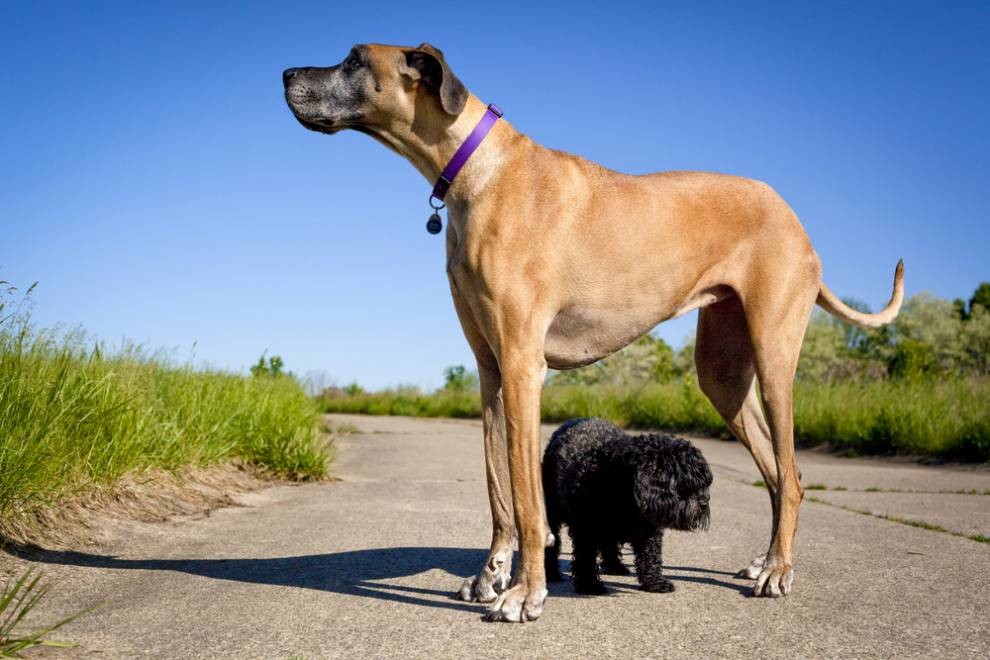 At Mammoth, we've spent the last 20 years making it our mission to deliver affordable orthopedic dog beds to every size canine, but especially to those larger breeds who weren't always given the attention they deserved from most retailers. We offer large, extra-large as well as extra extra-large dog beds, and we're here to help you choose the best bed for your best pal.
First, consider your pup's breed and how big they will grow – going larger is always the safer bet especially if you have an Irish Wolf Hound, English Mastiff, Great Dane, or Great Pyrenees. These dogs benefit most from our largest bed, particularly because they are the most likely to develop problems in their hips and joints as they age. The bed is six feet long by four feet wide – that's large enough to fit two Great Danes comfortably! It's also built to support heavy breeds like the Mastiff that can weigh over 200 pounds by the time they reach adulthood.
Smaller Danes, Bernese Mountain Dogs, Saint Bernards, Retrievers, German or Belgian Sheppards, and Alaskan Malamutes will benefit from the second largest size. While buying a larger bed is more beneficial than buying one that is too small – the correct size for your breed will ensure your dog also feels secure, and enclosed thanks to the outer bolster. Both the extra-large and extra extra-large beds come in an oblong shape (55 x 42 inches) – perfect for lazy loungers, as well as a donut shape (50 x 50 inches) for pups who like to curl up; supporting the curvature of their spine as they rest.
Finally, we have our large beds available both in donut (40 x 40 inches) and oblong styles (44 x 36 inches) – supporting breeds like the Portuguese Water Dog, Springer Spaniel, and Labrador.
What all our beds have in common however, is that they are durable and mold perfectly to your dog's body. Each bed has a removable inner pillow for travel, and cozy outer ring for support. Our specially engineered filling is made from a non-clumping, hypo-allergenic, high-memory virgin industrial fiber fill, which offers orthopedic support and long-lasting durability. Furthermore, a Mammoth bed can fit into any part of your décor — your dog's room, the bedroom, the living room, or the kitchen as our beds come in a variety of different colours. The covers also remove easily with a trouble-free Velcro seal, and are machine washable.
Regardless of the size, you can always trust a Mammoth. Our dog beds come recommended by breeders and veterinarians alike, and with no off-shore manufacturing so you can be reassured that you'll be getting the best quality for your large breed. Man's best friend comes in all shapes and sizes, why should the bigger ones be excluded from the gift of superior comfort? With us – they never will be.