Description
More Info
Color Chart
Reviews (22)
Great Dane Dog Bed
Mammoth introduced the Great Dane dog bed to cater to their size, shape, silly demeanor and couch potato personality. Whilst the great Dane is known as the "Gentle Giant" breed. Mammoth made this bed specifically with the Great Dane in mind for its rugged wear, luxurious fabrics and solid support. This bed delivers the ultimate in size, comfort and durability. And comes in two sizes to serve your needs.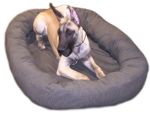 The XL for those under 200Lbs. offers a supportive orthopedic foam mattress specially designed to support their weight night after night. This Great Dane in the picture below, completely fits into the extra large oblong 55 inch x 42 inch. For the giant Great Danes who reach larger height or require just a little more space, the extra extra large 72 inch x 55 inch was created, and can easily fit 2 Great Danes. The XXL was designed with a higher bolster wall surround, standing 10-12 inches high to completely support their head and cradle their neck. Both the XL and XXL offer an orthopedic foam mattress to support their large frame, there is also the option to upgrade to the memory foam mattress to provide superior support and comfort for your Great Dane. Have an elderly or incontinent Dane? We also offer the nylon liner to protect the mattress from soilage so your Dane will never be without his bed if he has an accident.
Mammoth beds were specifically designed for Great Danes, made durable while providing superior support. Composed of a removable gigantic orthopedic foam mattress for travel, and a cozy ring for support. The covers remove easily with a trouble free hook and loop fastener, located on both the mattress and outer ring. Our specially engineered filling is made from a non-clumping, hypo- allergenic, high memory virgin industrial fiber fill. Which offers orthopedic and long-lasting qualities on the bolster, and is 100% machine washable.
Choose from an industrial strength upholstery canvas, denims and microvelvets which are a polyester/cotton construction. The upholstery grade material is made to withstand the daily wear and tear of your Great Dane, and looks better with every wash. Only the highest quality thread is used to create a professional double serge for added strength. Don't settle for less. When it comes to superior quality, no other bed compares to a Mammoth, for your Great Dane needs.
Order yours today!
We guarantee you will want a second.
Extra Large Memory Foam (55×42) SKU#802m – Accomodates Breeds up to 200LBS Extra Extra Large Memory Foam (72×55) SKU#803m – Accomodates Breeds over 200LBS+
22 Reviews for Great Dane Dog Bed
Amazing - Thursday, April 1, 2021

We looked for beds for a while and must say Mammoth was definitely the right choice. Benson took to his bed almost instantly and he couldn't be more happy. Thanks for the great product.

Best Bed For Danes - Bowser Loves It - Saturday, October 31, 2020

I have a 10 month old Great Dane and he absolutely loves his bed!!!! He loves to stretch out as far as we can and still remains comfortable on his bed. Out of all of his dog beds around the house this is certainly his favorite! Thank you so much for creating the perfect dog bed for my gentle giant!!! Bowser says you rock!!!

Amazing! - Tuesday, June 23, 2020

Wanted to say thank you! Excellent product..even better than I imagined it would be.

My 3 year old Great Dane loves his bed. Thanks again!

Peace at last Zzzz - Friday, April 19, 2019

Just wanted to thank Jackie on live chat for guiding me in purchasing the perfect bed for our Dane. Harold is 12 yrs old and really needed a bed that supports his aching joints. As soon as the bed arrived he crawled right in. Peace at last Zzzz. I appreciate all your help.
Julie&Harry Santa Monica

Dane approved! - Friday, March 22, 2019

Dear Mammoth. I got my dog bed last Friday. As soon as I put it on the floor my Dane crawled it and didn't move for 4 hours. We both love it. I will send a picture soon

Roxy Loves it - Saturday, February 23, 2019

We bought this beautiful bed for Roxy our Great Dane As you can see she fits quite well even at 160 pounds and she loves it. In fact, my son has a Great Dane and I gave him your website address so he can order one! Thank you so much! Halley and Glenn Whitely, Columbus, Ohio

Likely purchase a second - Sunday, January 14, 2018

I recently purchased a great Dane bed. I love the bed. I am interested in purchasing an extra cover for the existing bed, also I will likely purchase second.



It's been great - Saturday, January 13, 2018

I recently purchased a mammoth bed for our Great Dane, it\'s been great and he loves it!

Many Thanks! - Friday, January 12, 2018

I recently purchased a great Dane bed. I love the bed. I am interested in purchasing a cover for the
existing bed if that's possible. Also I will likely purchase a second and will use your live chat to help me make a good color choice for my next order.

Many thanks!
Jane


Dane thoroughly enjoys it - Wednesday, January 10, 2018

We received our bed last week, and our Great Dane thoroughly enjoys it. The fabric is pretty "stiff", so we washed and dried it once to get it a little softer.
Henry always sleeps in our room at night. Now, at night, he goes up to the bed and heads straight for his new Mammoth bed to sleep when he wants some peace and quiet. This morning I found him in on his back snoring.


Fabulous! - Saturday, January 6, 2018

My husband and I have purchased two beds from you (for our great Dane). She LOVES your beds and they are holding up fabulously. Soo we bought another one (just a giant rectangle without the round buffer) and this one is even better.
We've washed them both and they clean really well.
Thanks!
~Michelle


Thanks! - Thursday, July 20, 2017

We purchased a Great Dane dog bed from you this summer. Thanks!
Jackie, love it.


Loves It - Saturday, January 14, 2017

Thank you for the new bed for our Great Dane. Blue loves it, so does the cat!

NIce Fit And Durability - Saturday, January 14, 2017

Zeke loves his new bed. I think it may actually be tough enough for even his big claws. We chose denim for the durability and he loves it. Tough bed for a big (140lb) baby!

Great Beds For Great Danes - Thursday, January 12, 2017

Our 2 Great Danes love the these dog beds. Don't hesitate.

Fits Great - Tuesday, January 10, 2017

My Dane really does fit. LoL
We''ll have to get another one for Emma. She's pouting on the love seat.

Thank you!

My Dane Loves It - Thursday, December 22, 2016

I couldn\'t believe the quality of the houndstooth microvelvet. The photos online don\'t do it justice - my Dane will think it\'s people furniture because it is!

Best Bed Ever - Wednesday, December 7, 2016

I have an 8 yr old Great Dane. I have purchased numerous beds over the years and have wasted way more than what I paid for her mammoth bed. Wish I\'d known about this company years ago. Great product and my Dane is happy!

Best gift Ever! - Saturday, July 2, 2016

I bought an XXL oblong bed for my son's great dane. I just got my first look at it since I sent it to him. I'm very impressed with the outside fabrics. They're holding up very well with absolutely no sign of wear.

Mammoth Bed 12yrs+ - Friday, July 1, 2016

I purchased my first mammoth dog beds 12 years ago and the shell is
still holding up to my two Great Danes. I did have to re-stuff the
inside pillow a few times over the years but that was easy. I'm
ordering 2 more beds since our decor has changed. I gave one bed to my
Dog's breeder and my husband took the other bed to work for the dogs
to use there. Great beds that really hold up to years of washing. The
stitching is still good.

2 Great Danes - Friday, July 1, 2016

I recently purchased the extra extra large dog bed for my 2 young Great Danes. They are inseparable and always try to sleep together on one bed, even when there are two. I was delighted at the size. It was actually big enough for both of them! It seems very durable.

5 Great Danes - Friday, July 1, 2016

I have 5 great danes and 1 mastiff that my late husband and I rescued over the past 4 years. I have spend hundreds of dollars on beds, blankets, etc etc to make them comfortable. They all have health issues and their comfort is very important to me. I ordered the Extra Large Oblong Dog Bed and one of the Round Extra Large Dog beds and one of your largest crate mats to give them a try. I can't believe it. They love them, they watch and wait for a bed to be vacated so the next one can move in!! They scratch on it, dig on it, roll around on it and the beds look like new. I just ordered 3 more mats for the crates and will get another bed when I can stretch the budget. I had just purchased love seats (people furniture) so they would each have their own bed, but they prefer the Mammoth Beds. Just incredible! One more HUGE plus, I don\'t have to wash their 24 blankets each week now.....savings on my water and electric bill, but mostly I have more time to spend with my furry friends. THANKS MAMMOTH!!!
Submitting Your Review, Please Wait
Your Review Has Been Submitted Successfully
Add a review for Great Dane Dog Bed
You must include a title, rating, and message in your review.
Your Review Title
Your Rating
Your Review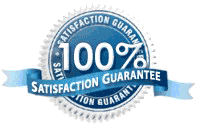 Providing quality for over 20 years


12 – 38oz USA upholstery fabrics

Virgin high memory upholstery fiber


Removable / reversible cushion


100% machine wash/dryable 

Anti odor fabric protector

Knowledge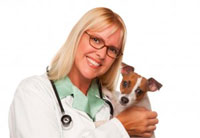 Mammoth is the recommended brand by American Veterinarians.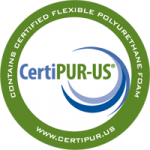 CertiPUR-US™ certified for quality, durability and product safety.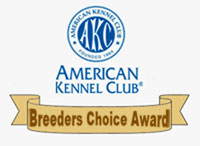 AKC and breeders approve our products for our durability, ease of cleanliness, long term usage and comfort.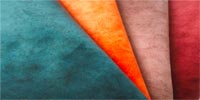 Durable fabrics with an industrial rating of up to 50,000 double rubs. Our fabrics are used on applications such as aviation, restaurant seating and furniture.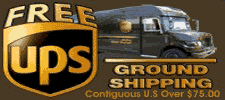 Get FREE UPS shipping to 48 contiguous states. We also ship USPS.
Origin of Great Dane
The Great Dane dates back to 3000 BC with pictographs on Egyptian tombs. They were used in the Celtic and Germanic army as fighting dogs and to catch large game during war, also know for wild Boar hunting. These dogs were already used in Britain, Greece and Rome, yet the Germans wanted to claim origin rights to the dog, which we believe originally dated back from Denmark. The name Great Dane literally means Big Danish. Their lines descended from the Mastiff breed and are often called German Mastiffs in Germany. The Breed eventually made it's way over to the United States in 1877 where the breed was displayed at a dog show. The breed was ferocious in nature coming straight from Germany as attack dogs to guard wealthy estates. Todays Great Dane can be credited to the American breeders for creating a more gentle, even tempered line of Great Danes
Temperament
They are a true working breed with a protective nature. The Great Dane is a people oriented breed that is playful and even spirited, affectionate, loving and a real family companion. They are of average intelligence when it comes to the dog world, however they have a real yearning to please.
Size
Males – stand 33-38 inches
Females – stand 30-34 inches
Weight
Males- Average 135-190lbs
Females- 110-145lbs
Fun facts
Did you know both Scooby Doo and Marmaduke were both Great Danes? Known for their clumsy, cowardly behaviour and the ability to sniff out a good mystery. Dane's were once thought to ward away ghosts and evil spirits. Doesn't that sound like good 'ol Scoob's? Today Dane's tell a different story, their personalities are known as the "Gentle Giants" and make a great addition to any family with their docile demeanor .
Training Tips
It is recommended to socialize your puppy at a young age to get them well accustomed to different people, places and other pets. Many puppies see small animals and toddlers as their peers and, therefore, need to be trained what is and is not acceptable behavior so they learn to respect everyone in the household. Training on the leash must be gentle, as leash-jerking and harsh discipline can cause an edgy distrustful pet. Due to their size, training such a large breed requires a firm hand along with positive reinforcement with this breed, they bond well with a human. Because they grow so rapidly they are not to be jogged until after 2 years of age to prevent joint and bone disorders caused by overuse. They generally require little space compared to their size and fair well with just a leash walk. Owners of the breed are cautioned to have a high fenced in yard to protect from theft or easy escape, as they are a hunting breed they enjoy chasing small animals.
Stories
We always love to hear stories about your Great Dane, share a tale with us.