Description
More Info
Color Chart
Reviews (24)
Mammoth Extra Extra Large Dog Bed
Mammoth has been designing dog beds for large breeds since 1995. The Mammoth extra extra large dog bed is our Largest Mammoth ever! This bed measures a whopping SIX feet long and over FOUR feet wide. Mammoth comfort designed to accommodate extra large breeds over 200lbs. Made to last from 100% all new materials, the inner mattress is composed of a furniture grade, non-toxic, thick high density orthopedic foam mattress which provides premium long lasting support for your giant breed. The extra large bolster provides added security and comfort your dog will love.
It's easy Velcro system makes washing a breeze with its removable covers, so your dog's bed will stay looking like new, wash after wash.
Available in an array of colors to fit into any part of your decor.
The cover is made from an industrial strength canvas, or micro-velvet that looks better with every wash. We use the toughest poly thread stitching that delivers a professional double serge all the way around.
This bed has a proven record with breeds such as Great Danes, Irish Wolfhounds and St Bernards. Vets highly recommend it!
Guaranteed to be the best extra extra large dog bed you have ever purchased.
Order yours today.
Mammoth Extra Extra Large Oblong Dog Beds
Extra Extra Large Oblong (72x55) SKU#803 - Accommodates Breeds over 200LBS
Eg. Irish Wolf Hound, English Mastiff, Great Dane, Great Pyrenees
Want this bed with memory foam, click here
Nylon Liner
The nylon liner is a 600d Cordura placed under the cover to protect the mattress from mishaps.
*Due to the huge volume to ship this item, conditions apply on any returns and may be denied.
24 Reviews for Mammoth BIG Breed Extra X-Large Dog Bed
Crazy Comfortable - Monday, June 21, 2021

Thank you Thank you Thank you...this dog bed was way bigger than I thought it would be. We have an old Lab with bad hips and back, she hasn't looked this comfortable in a long time. We also have a Greet Dane 5 month old puppy who is 70 lbs and bigger than the lab by far we also have a Morkie, all three fit with room to spare.

I thought I would lay with the pups yesterday and my goodness, I would truly rather sleep on this dog bed than our couch (which is very comfy). But this bed is crazy comfortable. Worth every penny!!! The fabric will hold up to anything you throw at it. Very well crafted and washable!!!

Thank you so much for helping the last bit of time we have left with our Lab - Duckie, to be the most comfortable in her life. We only wish we found you sooner.


12 Years And Still Going. - Monday, November 2, 2020

Have the largest bed (72x55) for my great dane 12 1/2 years and it is great; he curled-up but did move around in it. Than kyou, the best bed.

Great bed! - Friday, May 8, 2020

I have four doxies & an English mastiff. The English mastiff always wants to cuddle up with the small dogs but I've been unable to find a bed big enough. This bed is amazing! It not only fits all the dogs, but even I can lay on it too with room to spare. I would definitely recommend & will purchase another in the future. Worth the money!

BEST BED EVER - Monday, January 27, 2020

I bought the XXL Oblong dog bed for our English Mastiff. Our dog loves the bed and it\'s one of the best things I ever bought!

Thank you!



Best Bed - Wednesday, December 25, 2019

My favorite bed of them all. I admit, I snooze on the bed too, jealous of my dog, but he deserves it and Mammoth is the best dog bed I have ever purchased. Quality all the way. Easy to wash. Really surprised actually, should have cost more. Don't submit reviews when I buy products online but this purchase surprised even me. Thx

3 Rottweileres - Wednesday, December 18, 2019

My dogs do love your beds, so far we have 3 beds total, and they are getting used alot by my 3 Rottweilers, most of the time they all sleep in the same bed.

Thank you again
Christina


Room to stretch out! - Sunday, September 29, 2019

Finally a bed big enough for my large dog to stretch out. He has Osteo Arthritis and needs to stretch out on his side for comfort. Now I can have my bed back because he loves his XX Large Dog Bed. He stashes his favorite toys in it and also takes his dog biscuits to this bed and eats them in it. So happy it's easily washed. I'm so happy after 4.5 years to find a bed that fit our 154 lb Rottweiler/Shepherd Mix.

Awesome bed! - Wednesday, May 29, 2019

I originally ordered the XL oblong for our Great Dane, but then called in to switch it to the XXL. Well, I am so glad I did. This is an awesome bed! I know the XL may have been large enough, but this bed is so large...It's large enough that he can stretch out with his toys, and we get to cuddle with him too!

Absolutely Mammoth! - Saturday, May 18, 2019

After purchasing this bed, now I know why you are called Mammoth! This bed really is Mammoth! It is perfect for our recent litter of 8. And I love that the walls are really high to keep all the pups in place.

We recommend! - Wednesday, May 15, 2019

After chatting with Jackie, she recommended the XXL for our 2 English Mastiffs. What a fabulous bed. The delivery came within days, it came in 2 very large boxes, the bed was so large! we are very happy with our purchase and would recommend a Mammoth to anyone who has a large breed. Thank you very much.

St Bernard approved - Monday, May 6, 2019

Our big guy Grover spends most of his days in his favorite Mammoth dog bed. In fact, it is hard to get him to get out of bed to go for a wee most times!

Just loves it! - Tuesday, April 9, 2019

We bought a Mammoth Oblong dog bed in the XXL size from you 4 years ago for our Great Dane Angel. And she just loves her bed.
It has been her very favorite place to rest and sleep. We are now thinking of getting a second for the upstairs. Thank you for making such a great product for our large Great Dane.


Really are the best! - Sunday, January 14, 2018

I just received one of your dog beds. My dog is so excited..I spoke to Jackie several times whom has amazing customer service, thank you Jackie, and took her word that your beds are the best....well they really are the best!

Glad we found you - Sunday, January 14, 2018

Many years ago I purchased both an extra extra large dog bed as well as an extra large dog couch. We\'ve been very pleased with your products and are back for a second. So glad we found you.

9yrs of comfort - Thursday, January 11, 2018

I have a mammoth bed which I believe is the biggest one made of canvas and is about 9 years old and still in great shape!
Thank you for years of comfort
Nevell NC

9 yrs old - Thursday, December 28, 2017

I have a mammoth bed which I believe is the biggest one made of canvas and is about 9 years old with the memory foam..
Thank you for a truly great product, it has housed several of our dogs over the years.
Steve Howe

Second bed same great quality. - Tuesday, December 26, 2017

I ordered the extra extra large oblong dog bed for my Great Dane about 4 years ago. It was a great bed. We washed it once a month. We have since purchased a second oblong bed in a size down. It's been the same great quality!

Our 3rd XXL - Thursday, December 14, 2017

Hello there and good morning I just ordered our 3rd xxl dog bed from you, our "big" little guy absolutely loves it!

love it - Thursday, December 14, 2017

We bought the giant bed for our 2 extra large dogs, about a year ago, and love it.

THE BEST! - Sunday, December 3, 2017

We have a Mammoth bed from about 10 years ago. Our Mastiff who had used this dog bed is no longer with us. I have recently bought a large Mammoth dog bed for our new puppy, but would still like to use the other bed in another space. Your beds are THE BEST! I recommend them to everyone.
Thank you,
Iza


Big - Wednesday, November 22, 2017

Got this for my Russian Terrier who barely takes up quarter of the bed at 150lbs. What a great bed for large dogs. Looks tougher then anything I have seen and so comfortable for me too.

Fantastic find - Friday, September 9, 2016

Wow what a dog bed! I have searched high and low and have never found a dog bed quite like this one. When it first arrived it came in two boxes.The mattress alone is the size of a single mattress. And the high bolster surround is more than enough support for my aging St. Bernard. Fantastic find.

Finally BIG Enough! - Saturday, July 2, 2016

I recently purchased the extra extra large dog bed for my 2 young Great Danes. They are inseparable and always try to sleep together on one bed, even when there are two. I was delighted at the size. It was actually big enough for both of them! It seems very durable.

Very Impressed! - Saturday, July 2, 2016

I bought an XXL oblong bed for my son's great dane. I just got my first look at it since I sent it to him. I'm very impressed with the outside fabrics. They're holding up very well with absolutely no sign of wear.
Submitting Your Review, Please Wait
Your Review Has Been Submitted Successfully
Add a review for Mammoth BIG Breed Extra X-Large Dog Bed
You must include a title, rating, and message in your review.
Your Review Title
Your Rating
Your Review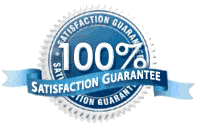 Providing quality for over 20 years

12 – 38oz USA upholstery fabrics

Virgin high memory upholstery fiber

Removable / reversible cushion

Removable covers

Easy Velcro system

Antibacterial

Stain resistant

100% machine wash/dryable

Anti odor fabric protector

Soft and moldable

Orthopedic qualities

Easily transportable

Can fit into any decor

Made in America

Knowledge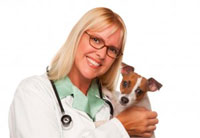 Mammoth is the recommended brand by American Veterinarians.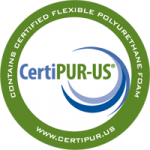 CertiPUR-US™ certified for quality, durability and product safety.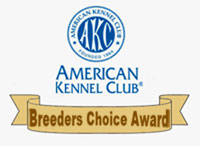 AKC and breeders approve our products for our durability, ease of cleanliness, long term usage and comfort.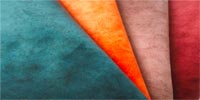 Durable fabrics with an industrial rating of up to 50,000 double rubs. Our fabrics are used on applications such as aviation, restaurant seating and furniture.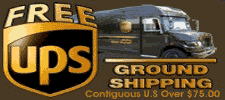 Get FREE UPS shipping to 48 contiguous states.
As Seen On