This Christmas, Give Your Pup the Health Benefits of Great Sleep
Everyone wants to include their favourite family pooch in the celebration of Christmas, but what's the best gift to give your dog that you know they'll really love? Treats only last awhile and may not be the healthiest option in the long term. Your dog may love a toy you get them or they may take no interest in it at all – which is always disappointing to the kids. You need to find something that your dog is guaranteed to love and appreciate, something that will last more than a few moments of joy, and ensure that you're taking care of your dog's health.
Why a Great Dog Bed Makes a Great Gift
This year, when you're looking for a perfect gift from Santa to your family dog, go with the gift that will continue to bring pleasure and health benefits throughout the entire year – give your dog a superior large bed from breeders #1 choice! Here at Mammoth Dog Beds, we appreciate the value of knowing that the care you bring to your dog is actually making a positive change in its life. That's part of the reason why we make beds for large dogs with orthopedic needs that are veterinarian developed and approved.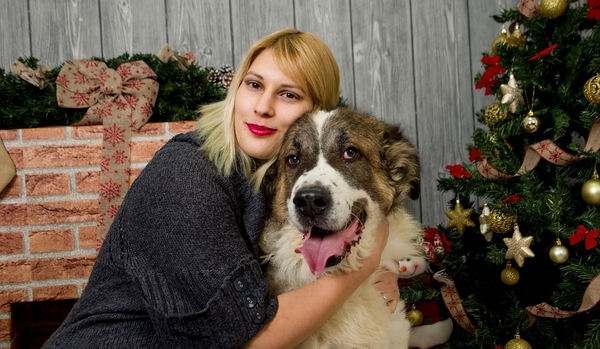 A Happy Dog is a Healthy Dog
The health benefits of a vet-approved orthopedic dog bed aren't only about making your dog happy, but when it comes to health, happiness certainly helps. Of course, you probably already realize that owning a dog contributes to you and your family's health and happiness as well! If you want to make sure your dog is healthy, then your care needs to extend beyond regular visits to the vet. As in the case of people, dogs need a larger network of well-being to ensure a healthy lifestyle – and that begins with a good night's rest.
If you want the best quality with no BS and just the facts, see our memory foam dog beds that are offered with firm and soft options. The mattress has a stable solid core and technology to keep your dog's temperature regulated for a better nights rest.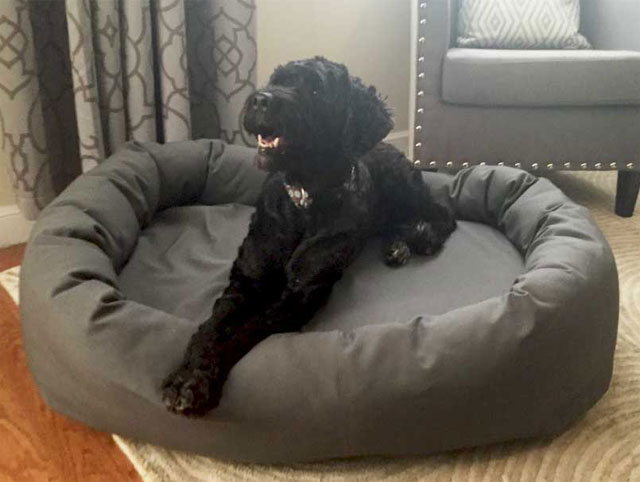 Choose Better Care Over Mind-Readings
Dogs show their happiness by wagging their tails and giving kisses, but that doesn't always mean that they're in perfect health. Even if your dog is feeling excited because you've spent some time away from home, they could be hiding more serious underlying issues. Rather than attempting to read your dog's body language, you need to remain attentive to its needs at all times.
Communicating Happiness
While dogs are able to communicate many thing to their owners, they can't speak as easily or as clearly as people do. They best way to know your dog is happy and healthy is to provide it with all of the proper care that it needs. Some of the most important of these things include:
Consistent exercise
Healthy food
Plenty of attractive toys
A sense of purpose
Proper grooming habits
Social well-being
If you're fulfilling all of these things properly, then you're already making a great start at taking care of your dog's happiness. Giving your dog the right kind of bed to help preserve its health may be a great Christmas present, but it isn't something that should been seen as an added luxury – it's a fundamental part of ensuring your dog's requirements for health and happiness.
The Importance of Choosing the Right Bed
It should go without saying that if you own a large dog, then you need to get a large bed that can properly accommodate its size and weight. Buying dog beds for large breeds is more important than picking out almost any other item that you might buy your dog. That's because your dog is going to use its bed night after night for its entire life. When large dogs sleep on things that don't provide the proper support, then it can cause wear on their bodies. Large breeds with medical conditions like hip dysplasia and arthritis are especially susceptible to exacerbating their health issues by sleeping on a surface without the proper support.
An Excellent Long-term Investment
While our main concern in developing large breed dog beds is your pet's health needs, these weather tough beds for your extra large dogs are also built to last an extraordinary amount of time. They'll stand up to the rough and tumble lifestyle of even the largest dogs, so you don't have to worry about making an investment in superior health, only to find out that the special bed that you bought for your dog's Christmas present needs to be replaced. Not only are out beds approved by vets and designed to be orthopedically supportive, they are also approved by breeders, so you can be sure that they'll live up to the challenge of your dog's wear.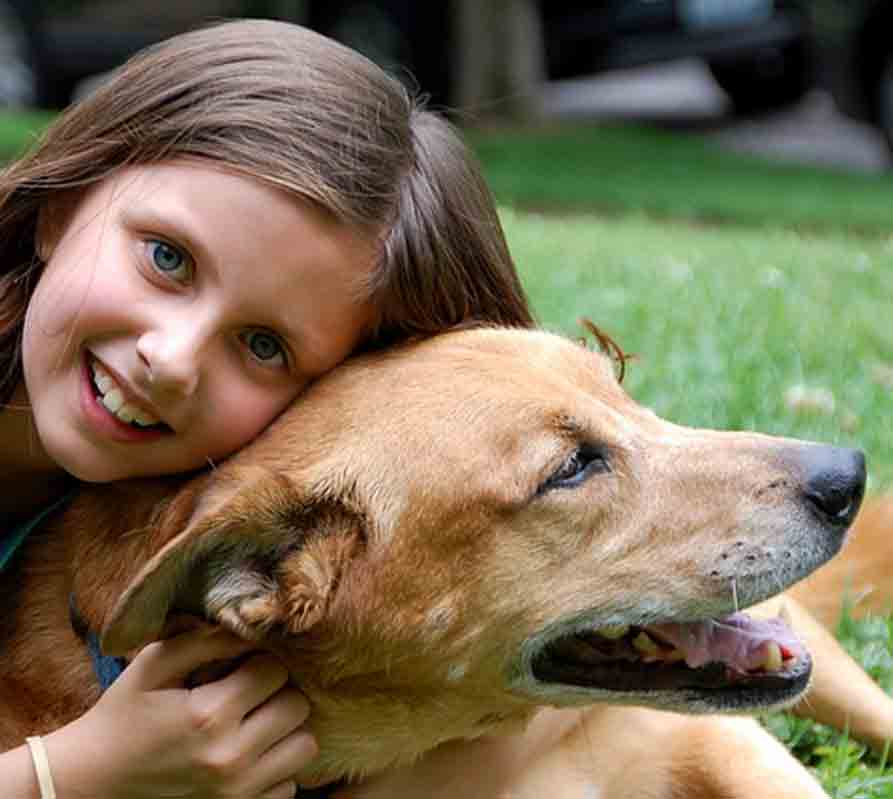 Guaranteed Results
There's a reason why we have thousands of satisfied customers who own large dogs, and that's because their dogs simply love sleeping on beds that are suited to their size and supportive needs. When a dog has a bed that's built specifically for them, then it can sleep comfortably and live a happier life. Dogs that suffer from health problems associated with their large size can maintain a more active lifestyle for a longer time when they have a bed that ensured that they're addressing their medical issues in the best way that's possible.
When you give you dog a bed that's build specifically to accommodate its exact requirements, you can be sure that you're giving them one of the best gifts that they can receive. Any dog that is cared for properly will feel better day to day, knowing that all of its needs are being met. Get your dog a Mammoth Dog Bed this Christmas!