Description
More Info
Color chart
Reviews (15)
Mammoth Crate Mat Solutions
We understand that crates come in many sizes and designs. If you specifically need a crate mat to line your crate, you are at the right page. If you need a more general pet bed, please proceed to pet beds.
Mammoth crate beds are designed using excellent denims and durable canvases or the option of a durable 1200 denier Cordura that is also waterproof. Have a dog that is incontinent? Select the waterproof Cordura as your outer shell.
All crate beds come standard with a three inch high density orthopedic foam mattress or upgrade to a high memory foam mattress for an additional charge. Mammoth crate beds are wrapped in a durable polypropylene liner for added protection. Our crate beds are designed to last and are constructed using furniture grade materials and fabrics.
If you need a custom size, please see "more info".
Specially designed to elevate any dog off the ground and last a lifetime. This dog bed is easily transported, made tough and fits into your dog's crate.
Order yours today!
Your dog will thank you.
Mammoth Crate Mat Solutions
Crate Mat (22 x 13 x 3) SKU#1110 ON SALE from $39.99 Crate Mat (24 x 18 x 3) SKU#1111 ON SALE from $39.99 Crate Mat (24 x 20 x 3) SKU#1112 ON SALE from $39.99 Crate Mat (30 x 21 x 3) SKU#1113 ON SALE from $39.99 Crate Mat (30 x 23 x 3) SKU#1114 ON SALE from $49.99 Crate Mat (36 x 24 x 3) SKU#1115 ON SALE from $49.99 Crate Mat (42 x 26 x 3) SKU#1117 ON SALE from $59.99 Crate Mat (46 x 26 x 3) SKU#1118 ON SALE from $69.99 Crate Mat (42 x 30 x 3) SKU#1119 ON SALE from $79.99 Crate Mat (48 x 30 x 3) SKU#1120 ON SALE from $89.99 Crate Mat (54 x 37 x 3) SKU#1121 ON SALE from $99.99
ORDERING OPTIONS
HIGH DENSITY ORTHO FOAM 3"
Upholstery High Density Ortho Foam insert is great for orthopedic use, offers very firm support.
HIGH MEMORY FOAM INSERT 4"
In addition to the (High Density Foam) we add a layer of Memory Foam, our top of the line option that gives the best quality in support plus more. With this type of pillow, your dog gets the best in orthopedic benefits.
NYLON LINER
For usage in the crate, we recommend the nylon liner, you actually get three layers of protection. Polypropylene liner – Nylon liner – Outer cover.
1200 CORDURA NYLON
Get this option for a trouble free and easy clean solution. Durable and offers many applications. Cordura goes on the outside as the cover.
CUSTOM SIZE - MEASURE YOUR CRATE If the crate pan or floor area measures one or two inches different then our offered sizes, that's perfect. If it's more than one inch difference on any length or width, you can request a custom size. PLEASE SELECT CUSTOM SIZE in size drop down menu.  In customer comments in BOLD type, please write the following. PLEASE CUT DOWN TO (YOUR SIZE) Custom orders do require more time..Allow anywhere from 1 to 4 weeks. Custom orders are not returnable.
15 Reviews for Mammoth Crate Beds
Perfect Padding - Tuesday, December 29, 2020

Very happy with this purchase. The 3" thickness provides the perfect level of comfort and my dogs agree! I have already needed to launder one; washing and drying couldn't have been easier. Very well made and I have ordered more for the rest of my crates! Highly recommended.

Highly Recommended - Saturday, December 19, 2020

I ordered special custom size dog bed for the large crate for my 2 crate. Delighted with this. Fits perfectly, very comfortable and really well made. Highly recommended.

Couldn't be Happier - Sunday, May 26, 2019

I love that you do custom sizes. I have an older crate and Jackie was so helpful in accommodating our needs. Thank you again for your time, we couldn't be happier.
Donna Springfield, MI

Therapy dog group - Wednesday, May 15, 2019

My dogs LOVE the bed.... I have placed a new order today.
Thanks for your help - You have great products! Referring many your way in my therapy dog groups!

-This is the therapy greyhound, Willow, you are making the new "hospital bed".


Perfect for senior - Monday, January 8, 2018

Our dogs loved their Mammoth bed for years. We are down to just one senior dog now, however, and since he had knee surgery, he seems to be seeking out softer places to lie. So we ordered the crate pad 48x30x3, which is perfect for our ol guy.

Your donation helped rescue dogs - Saturday, January 6, 2018

We are excited to include Mammoth Dog Beds in our upcoming fund raiser! Thank you for your generosity. This donation will help us continue our mission to rescue dogs in our community.
Sincerely,
Ann Martin
Volunteer
AZ Happy Tails


Ya'll are great! - Tuesday, December 12, 2017

Thank you for the help. Ya'll are great!
Jonathan


Great for travel - Tuesday, November 28, 2017

I have been looking for something that is not too thick, for our carrier when we are traveling. The only thing I could find online was the cheap egg crate foam mats that barely offer any support. So glad I found you guys. We travel a lot and needed something sturdy enough to last.

Texas loves it! - Wednesday, October 11, 2017

We recently purchased one of your dog beds for our boxer Texas. He loves it! He actually now prefers to lay in his crate on his new bed instead of laying with us up on the couch while we are watching tv at night. We love the quality and size.
Thanks,
Joe


BEST DOG BED EVER! - Sunday, August 20, 2017

I bought one the Donut beds for our German Shepherd at age 18 months after we had spent a fortune on dog beds only to have him deconstruct them within days after buying them. WELL,I\'m happy to report that the Mammoth bed we bought him at 18 mos. is still going strong and in one piece with no rips or tears,unbelieveable. We had the bolster but it was so big that we could not use it in the family room because it took up pretty much all of free floor space and the fact that although nutered he still likes to fold the bed and dance with it!LOL. I am back now looking to purchase one for our Chuski ,(Chow/Siberian Husky)rescue pup which is by far the most destructive pup we\'ve had but we love her. I went through yet another small fortune of crate beds for her before I managed to remember I kept the receipt when I ordered our German Shepherds bed. Do not hesitate to get one these beds. They are washable,comfortable and withstands lots of abuse and our Shepherd loves his bed it travels everywhere we go with him.

Favourite Place To Be - Tuesday, January 10, 2017

Patch loves his new Mammoth crate bed. It took some coaxing (and a treat) to get in there the first time, but ever since then it\'s his favourite place to be!

Purchased with all upgrades - Monday, December 19, 2016

I went ALL OUT on this dog bed for my 90lb. American Bulldog's crate. He has destroyed every bed I have put in his crate in the past. He has a funny obsession with balling up his bed when he's in his crate, and even the \"toughest\" dog beds have been a big disappointment. This is the most expensive crate mat/bed I have ever purchased! I am happy that it is very thick and fits inside his crate quite snugly...but I guess you have to choose between comfort and durability!!!

Puppy proof - Sunday, September 11, 2016

We have a Cocker Spaniel puppy and purchased this for his crate. We got the Cordura fabric because it was their most durable. I am happy to report that the mat is \"puppy proof\" and has lasted several weeks without any rips or tears.

We only buy Mammoth Beds - Saturday, July 2, 2016

I have purchased 3 Ortho beds w \"all the bell & whistles\" & I will never waste another dime on any other brand of dog bed again. My 3 Doberman\'s love these beds, each selected thier own upon arrival & set up. They are easy to wash, clean & maintain. They\'re about 10mos old now & still look like they\'re new. The special Ortho pad has held true to no flattening. I\'m so satisfied my dogs are comfortable.
My only complaint is w navigating through this site to get to what I want. It\'s a pain in the neck! But I\'m here tonite to try & order 3 more of these beds for our bedroom. Next Mo I\'ll be back for 3 more for the Fam Rm. The colors & fabric selections are hands down fabulous!
Don\'t bother going anywhere else. You will just waste your money. For quality, ease of care, comfort for your dog, exceptional customer service, this is where you come.
Thank You so very much for finally keeping my \"kids\" safe & snug @ night & nap time.


ACL surgery - Thursday, May 26, 2016

We purchased the mammoth crate mat for our golden doodle after his ACL surgery upon the recommendation of our vet at the beaches animal hospital. And happy to report so far, he is recovering well.
Submitting Your Review, Please Wait
Your Review Has Been Submitted Successfully
Add a review for Mammoth Crate Beds
You must include a title, rating, and message in your review.
Your Review Title
Your Rating
Your Review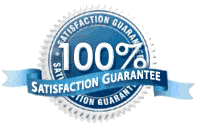 Providing quality for over 20 years

12 – 38oz USA upholstery fabrics

Orthopedic high density foam mattress

Removable covers

Easy Velcro system

Antibacterial

Stain resistant

100% machine wash/dryable

Anti odor fabric protector

Soft and moldable

Orthopedic qualities

Easily transportable

Can fit into any decor

Made in America

Knowledge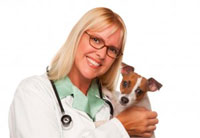 Mammoth is the recommended brand by American Veterinarians.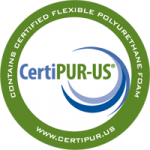 CertiPUR-US™ certified for quality, durability and product safety.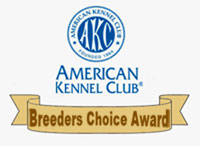 AKC and breeders approve our products for our durability, ease of cleanliness, long term usage and comfort.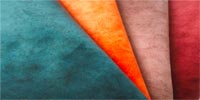 Durable fabrics with an industrial rating of up to 50,000 double rubs. Our fabrics are used on applications such as aviation, restaurant seating and furniture.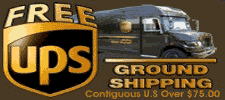 Get FREE UPS shipping to 48 contiguous states over 75$. We also ship USPS.
As Seen On