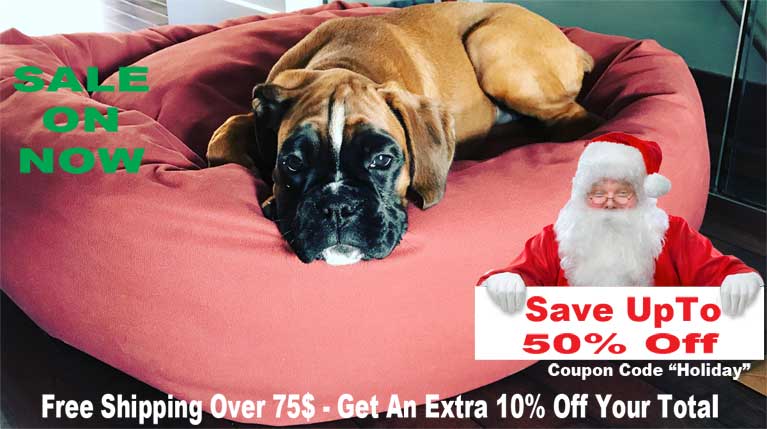 Mammoth Dog Beds
Superior comfort for your large dog. Vet Recommended, LifeTime Warranty
Mammoth® has been manufacturing superior quality dog beds since 1995 and is committed to producing the best for your large dog at an affordable price.
Every Mammoth orthopedic dog bed is designed and engineered to withstand the everyday demands of your dog. Mammoth quality is surpassed with strict attention to detail. We only use USA made 12 to 38oz upholstery grade textiles which last the test of time. Maintenance is care free on all extra large dog beds featuring a removable mattress which is perfect for travel or anywhere your dog plays. 
We have stamped our commitment to quality by offering a "lifetime warranty" on all our pet products. Made in America, we are a step above the rest. Our customers stay with us for life. Purchase today and see for yourself why a Mammoth dog bed is the favorite choice among vets, breeders, groomers and pet lovers alike.
MADE TOUGH…LIFETIME WARRANTY