Description
More Info
Color Chart
Reviews (48)
Mammoth Extra Large Oblong Dog Beds
Mammoth extra large oblong was designed for the lazy lounger. Made to accommodate any extra large breed, Mammoth dog beds are the worlds leading dog bed. Composed of a removable gigantic inner pillow for travel, and a cozy ring for support. The covers remove easily with a trouble free Velcro seal, located on both the pillow and outer ring. Mammoth beds are durable and mold to your dog's body. Our specially engineered filling is made from a non-clumping, hypo- allergenic, high memory virgin fiber fill, which offers orthopedic and long-lasting qualities.
The entire bed is completely washable and the high memory upholstery fiber fill bounces back after every use.
Choose from a wide selection of upholstery grade fabrics such as an industrial strength canvas or denims, soft micorvelvets and designer fabrics. The covers are made to withstand the daily wear and tear of your dog, and look better with every wash. Only the highest quality thread is used to create a professional double serge for added strength. Don't settle for less. When it comes to superior quality, no other bed compares.
Easy maintenance with removable covers on the pillow and bolster. Excellent sheen and durability. Dog bed furniture at it's best. Get it today from Mammoth outlet. Mammoth is the only choice for quality dog beds at a great price.
For older dogs, the oblong is also available with a density foam or memory foam mattress by clicking here. 
We guarantee you will want a second.
Order yours today!
Mammoth Extra Large Oblong Dog Beds
Extra Large Oblong (55x42) SKU#802 - Accommodates Breeds up to 200LBS
Eg. Great Dane, Bernese Mountain dog, 2 large dogs, Heavier large breeds.
Want this bed with memory foam, click here
48 Reviews for Mammoth Extra Large Dog Bed
My Rottie Loves His Bed - Friday, May 14, 2021

I purchased an oblong xl bed for my Rottie 2 years ago. He loves it. He sleeps in it every single night, and it still looks brand new. Loki will not share it, even though it's huge and could easily fit another dog. I will be buying another one, simply because he loves the bed so much, and I want another color for him. This bed could fit a human, it's so big! It's well worth the money, and it lasts forever. You will be glad you purchased one. And your beloved pet will too.

My Great Dane Puppy Loves This Bed - Wednesday, January 13, 2021

I have two homes and will be buying another one. She was sleeping on our couch thanks to this wonderful bed she now sleeps in her bed on the floor.

Best Beds! - Tuesday, March 24, 2020

3 years ago, I found Mammoth Bed's German Shepherd bed, while looking for breed specific sleeping. This has been one of the best purchases, I\'ve ever made for any pet, past or present!!!
After getting another German Shepherd and watching them battle for the best position on the 1, I had to get another!!! These guys love these beds, and I continually recommend Mammoth to everyone I know, from the products, prices, to the speed of the shipping, you can't go wrong with Mammoth!!!
Thanks, from us all!!!!

Love the Quality! - Thursday, March 12, 2020

This is my second purchase. Love the quality and American know how Thank you. My Jack Russell has one for about 4 years. He's 10 now and loving it more Since he had ACL. Surgery. Comfort ease of and bones Now today have x large for my one year old Rottweiler
At 90 lbs male. Diesel. He already loves it. Don't have to fight over Rustys
Thank you. Again. Helen. 🇱🇷🇱🇷


Great Dod Bed - Friday, March 6, 2020

My Jack Russell has had one for 4 years. Ever dog that's been here to visit Love his bed. Well worth the money.

My 3 Leonbergers love it. - Monday, January 27, 2020

I have 3 Leonbergers and they love the bed. The take turns sleeping on it!

The Best - Monday, January 13, 2020

A success! Keela hasn't budged since she climbed into it. It was delivered quickly, I just ordered last week! I am very happy with the quality and workmanship on first inspection. It is the perfect size for her. She is around 130 lbs. I took it out of the box and flattened things out. I picked up what is left of her old bed, put this one down and invited her to get in. She stepped tentatively onto the pillow – it's pretty puffy – but immediately curled up and has been peacefully snoring ever since 😊 Just what her old bones needed. Thanks for a great product. I look forward to it serving out the rest of her days and beyond.

Great For Athritus - Tuesday, December 24, 2019

Our boy loves it! We actually have not been able to get him to leave it. The thick padding is great for his arthritic joints and he is enjoying the pillow too. I would totally recommend this product and my dog would too.

almost indistructable - Sunday, November 10, 2019

We've had two extra large beds for three years and our spring spaniel Lucas digs everyday on top and under his beds. Any other dog bed would NOT withstand his aggressive digging. Would highly recommend this bed

Goldendoodle approved - Wednesday, August 21, 2019

I got the extra large bed for my 80 lb goldendoodle 8 months ago. He loves it! He can sprawl out or curl up on it, sometimes he like to sleep half on/half off. I have bought less expensive beds for him and one pretty expensive bed that came apart after a wash- this bed on the other hand has stood up to him and the wash machine and seems to be just as comfy as the day we got it. I would highly recommend.

Top notch quality! - Tuesday, May 14, 2019

My friend recently bought a bed from you and referred you to me. I usually don't post reviews, but thought I would reach out to say what a great bed. Not only is it big enough, which you cannot find in stores, the quality is top notch! So glad i listened to my friend and bought a Mammoth. You guys are great.

So happy I got this bed! - Thursday, February 7, 2019

This has been the best experience in buying a dog bed for me. It was easy to order and came in a few days. The customer service went out of their way to assist me as I can be a bit of a pain. I am so happy that Frank is comfortable and it seems like he always has a smile on his face lol. He seems happier, he now has a place of his own. Quality..I have never seen such great fabric and thick too. Think this will last the life of Frank. Thank You so Much.

Large Breed Support Yeah! - Tuesday, January 22, 2019

Less than 10 minutes after our Mammoth Bed was delivered, Mustafa was trying it out. Mus loves it and so do we. Keeps him off of our hard wood floors and keeps him comfy. Mus weighs in right at 200 lbs and so far all other beds are squished flat within the first week. If this one works out well we may upgrade him to the 72" xxl orthopedic in the future as Mammoth is the only bed he can use.

Highly recommend - Wednesday, January 9, 2019

The fact that we have had this bed for 3 years truly says it all. We purchased the xlarge bed and not only did our Mastiff have plenty of room but our 2 large dogs were able to sleep on it together as well. I was hesitant to spend this kind of money on a dog bed because well, we had tried several different brands and none of them held up for too long before needing to be replaced. Which is really the exact reason why we bought it. I figured by the time we replaced the bed 3 - 4 times a year we were spending he same amount of money. I run an in home boarding company for dog so this bed sees a lot of action. I have even laid down on the bed with pups that needed a little extra comforting and found myself waking up 20 minutes later feeling as refreshed as if I had napped in my own bed. After 3 years of high traffic even I still find it comfortable. The only reason that I sit here writing this review is because I am looking at buying a second bed. Not only has this bed kept it's firmness it has been almost indestructible. After a couple of years of having the bed a pup was able to find the seam and chew a small whole in it. The truth is, I couldn't be happier!

Thank You So Much - Tuesday, December 4, 2018

Thank you so much for making the great and amazing dog beds that you do!! Five minutes after I opened the package my almost two year old Great Pyrenees, Franklin was already asleep in his new bed! He quickly fell in love with it, which if you know Great Pyrenees they know how to sleep so it's a big deal. I greatly appreciated the find your bed based on breed feature on your website because I've been hunting for the perfect bed for months and now I have! It fits my 110lbs puppy perfect, seem very durable and truly is comfy for him. Thank you very much and keep doing the thing you're doing.

Happy - Friday, November 16, 2018

You guys are seriously the best and my dog and I love you. Never seen my big boy so happy and the bed is so well made. Happy Thanksgiving

Great Dane approved - Saturday, November 3, 2018

3yrs in and 5 Great Dane's now. These 2 beds are the best things ever. They still look brand new and are in perfect shape. Again, Mammoth thank you for such a wonderful product.

Should Have Purchased Sooner - Wednesday, May 30, 2018

I've never done a review before- on anything. Just wanted to say I ordered my 2nd bed. An oblong orthopedic bed, extra large. I have two big girls. An airedale who weighs 83lbs and an Old English Sheep Dog at 75lbs.
I bought one bed from you for my Airedale. But now Molly wants to sleep on that one and not the costco bed I bought her. Soo instead of spending 40 bucks on the costco bed I'm having to replace every so often it makes sense to get another mammoth bed for Molly. Sooo now I'll have two extra large Mammoth beds in my bedroom- It'll keep the girls from waiting to share the bed or jumping on my bed- they can now have their own. I should've done it a lot sooner...but better late than never.
Thanks,

Zeus loves his XL dog bed - Saturday, March 24, 2018

My 1 year old Great Pyrenees loves to lay on my bed and couch but I'm training him to stay off the furniture because his hair gets everywhere. This bed has made the training easy to do. Zeus loves it and he doesn't sink in when he lays down on it. He is fully grown and the bed is big enough to where he can stretch out if he wants. Super supportive, big, and good quality. Zeus and I say thanks!

Amazingly strong - Wednesday, January 17, 2018

Best bed I have ever owned, now 6 years strong and worth every cent. Don't even hesitate.

Jackie is super helpful - Saturday, January 13, 2018

Jackie from online chat was super with helping me find the right bed for my 70lb Bernese.
Thanks again Jackie for all your help!
Caroline

Luis likes it - Friday, January 12, 2018

We recently got a rescue dog, a golden retriever named Luis, he is very mellow and sweet. We bought your extra large mammoth bed in the chevron pattern and he really likes it. He likes it so much that in the three days that he has been using it he has managed to get it fifthly from rolling around in the garden. We will be washing it today.

Extremely Satisfied - Thursday, January 11, 2018

It took no time for my Alaskan Malamutes to figure out what the beds were for (their first beds). I am extremely satisfied with your products.

Sincerely,
Hutch Rogge


Very Helpful - Saturday, January 6, 2018

Your customer service reps are very helpful and they seem genuinely interested in helping.
Thank you

Absolutely adore it! - Tuesday, January 2, 2018

I ordered the extra large oblong dog bed in blue microvelvet for our Doberman back in May and he absolutely Loves it! I have washed the outer cover multiple times without issue. Thank you for a great product.
Ann Conneticut

Thank you - Tuesday, December 26, 2017

I rescued a Great Pyrennes dog that was found abandoned on the streets. Prior to ordering her a new bed, I talked with Jackie from your chat line and asked questions. I wanted her to have a comfortable bed, especially after living a rough life on the streets. She\'s my first dog and it was so important to me to do everything to make her feel safe and secure and that she no longer has to fight for survival on the streets anymore. It's her turn to be spoiled, she deserved to be pampered after a rough life living as a homeless dog.
Thank you so much Mammoth, Catherine


We love them! - Tuesday, December 26, 2017

I previously ordered 2 extra large dog beds several years ago, and we love them! Time to order another!

Fantastic! - Wednesday, December 13, 2017

Fantastic! The canvas is still in excellent shape after 4 years of use and abuse. Just placed another order for our little guy too.
Thank you so much.
I.T.

Love the bed - Tuesday, December 12, 2017

We have Alaskan Malamutes which are over 100 pounds each. Our male absolutely loves the bed.


Thanks - Tuesday, December 12, 2017

Our dog just loves his new Extra Large dog bed. Thanks,
Renata G.


Rhodesians Love The Comfort - Sunday, December 3, 2017

We purchased the extra-large oblong to keep in the family room, and is shared by two of the dogs when the whole family is in the room. The dogs gladly give up the human sized couches, Rhodesians choose personal comfort over loyalty every time! Thank you Mammoth

THE BEST! - Tuesday, November 14, 2017

We have a Mammoth extra large bed from about 10 years ago. It's still in great shape. Our Mastiff who had used this dog bed is no longer with us. I have recently bought a large Mammoth dog bed for our new puppy, but would still like to use the other bed in another space. Your beds are THE BEST! I recommend them to everyone.
Thank you,
Iza


Can't Believe It - Sunday, November 12, 2017

You need to get one, won't be disappointed. I thought the price was so cheap compared to the quality I received. I see why they are the best. I will be a repeat customer forever. Thank you for making such a great product for my dog.

Eze loves it - Monday, July 24, 2017

My dobie is only 7-months old and loves always to be with momma either on the couch or beside her in the bed. But when I bought him the XL Mammoth bed, he actually leaves my side now and stays in his Mammoth bed! Still a wee bit big for him but I seem him using this when he gets a lot bigger.

Ricky Loves It. - Tuesday, July 18, 2017

I want a bed like this lol. My 120lb lab just adores it. Hasn\'t moved so nice we got it. Nice work, I\'m a customer for life.

Berner Loves It - Monday, April 10, 2017

We received our 2 Mammoth Extra Large Dog Beds yesterday for our 2 year old Bernese Mountain Dog who fell in love with them immediately! He has taken over the one that is now in our living room and fits perfectly all curled up with his bone toys!!! A great purchase and looks like a favorite for Max.

OMG - Thursday, March 23, 2017

My dog won't leave the bed. I have never seen this before. I try to call him and he won't move. I think he likes it. Hey, I love it. My high energy beast of a dog can actually take a time out and let me do some work without buggin me. Yeah

Even My Pig Loves It! - Thursday, January 26, 2017

I purchased this bed as a final attempt to find something that would be comfortable for my 155 pound English Mastiff as all other beds just didn\'t last . She absolutely loves her bed trying to get in it even as I am moving it from the Living Room to the Bedroom for the night! As it turns out, this bed is perfect for a mini-pig too. They root and are very dense so a regular dog bed just doesn\'t work for her either. She loves the Mammoth bed as much as my dog and frequently takes over the bed! It\'s time to get the pig her own Mammoth bed!

I love it. - Wednesday, January 25, 2017

Yup, made for a king. My baby won't get out to eat. So comfy and cozy for my large boy. Washed it and it\'s like new. My Doby is a working dog and gets dirty often. Way to go Mammoth..Got another customer for life.

My Sheepdog Loves It! - Thursday, January 19, 2017

I think it's obvious just how much Forrest loves his new Mammoth dog bed!! His Mommy and daddy wanted to wait until he was pretty much full grown before ordering his "forever" bed, it's just the right size for this big guy! I think it's safe to say we are all very happy with it!

My Dane is a lucky dog! - Tuesday, December 20, 2016

Incredible fabric, Danes like people furniture and this fits the bill! She's a pup now but will grow into it - I will happily lay on this bed with her for some bonding and TV time.

Tucker loves his bed!! - Tuesday, December 20, 2016

Our two year old akita can't get enough of this bed! Not only is this the first bed that he actually can fit on at his size, but its the most comfortable pet bed we have ever purchased!! This bed is well made and extremely soft... we will definitely be ordering from Mammoth again in the future- we have already been reccomending your company to friends and coworkers!! So thankful for this awesome bed!!

Madde loves her new bed! - Wednesday, December 14, 2016

We received the new XL Mammoth dog bed last week and our German Shepard loves it. She circles around for a moment and then plops down into her "cloud". Seems to be very durable since previous beds have been chewed open within days. So far I am very impressed with the the quality of this product and with the company.

Kathie - Monday, December 12, 2016

We have had mammoth beds for many years. They last forever and it is so easy to care for them.Our Saints love them. I just replaced one bed and am about to replace the other. My new bed has the velcro on the inside which I think is a much better design.

Love this bed! - Friday, August 19, 2016

We just recently received the XL mammoth dog bed in blue for our 110 lb Bernese mountain dog and are absolutely thrilled! The size is perfect as the length gives him room to sleep spread out on his back and the quality is great, too! Super plush and sturdy. We will definitely be ordering again as it is hard to find a reasonably priced, great quality large breed dog bed! Highly recommend this bed.

3 dogs & 7yrs later... - Saturday, July 2, 2016

We have had our extra-large Mammoth dog bed for about 6-7 years now. It is getting worn out, but is still the favorite dog bed in the house. We bought it for our German short hair lab mix, who passed away in Dec 2012. He loved the big bed. Our 11 year old fox hound mix has taken it over and loves this bed. He will push the inner pillow into the position he wants and then hangs his head on the outer bolster. We are totally impressed with the durability. It washes so well, it's pretty beaten up now from 3 large dogs, but not a single tear in the fabric. It's like a favorite old toy. Thank you

Lab&Lab mix - Thursday, June 30, 2016

I have two dogs, a lab and lab mix. I recently ordered two of your beds--the large and the XL oblong, since my dogs have different sleeping styles. They love them! I am very impressed with the excellent quality of the beds, they are so thick and plush I could sleep in them myself! They are also very attractive and look great anywhere in the house. In addition, Mammoth customer service is exceptional. You promptly answered many of my questions via email before ordering, and the beds arrived quickly. Thanks again! Kristin

Won't leave his bed for breakfast - Thursday, June 30, 2016

I have had my extra large oblong bed for over a week now....my 2 labs are absolutely are going nuts for it! They won't get out of it! They won't get up for breakfast! (Who knows Labs who don't want to eat???) I am going to have to get another one because they are practically fighting over it!
Great product, I WILL be a repeat customer!
Submitting Your Review, Please Wait
Your Review Has Been Submitted Successfully
Add a review for Mammoth Extra Large Dog Bed
You must include a title, rating, and message in your review.
Your Review Title
Your Rating
Your Review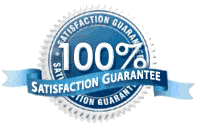 Providing quality for over 20 years

12 – 38oz USA upholstery fabrics

Virgin high memory upholstery fiber

Removable / reversible cushion

Removable covers

Easy Velcro system

Antibacterial

Stain resistant

100% machine wash/dryable

Anti odor fabric protector

Soft and moldable

Orthopedic qualities

Easily transportable

Can fit into any decor

Made in America

Knowledge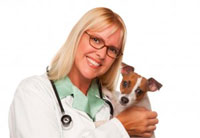 Mammoth is the recommended brand by American Veterinarians.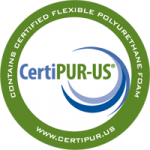 CertiPUR-US™ certified for quality, durability and product safety.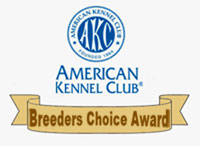 AKC and breeders approve our products for our durability, ease of cleanliness, long term usage and comfort.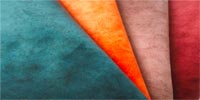 Durable fabrics with an industrial rating of up to 50,000 double rubs. Our fabrics are used on applications such as aviation, restaurant seating and furniture.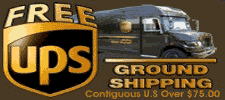 Get FREE UPS shipping to 48 contiguous states.
As Seen On