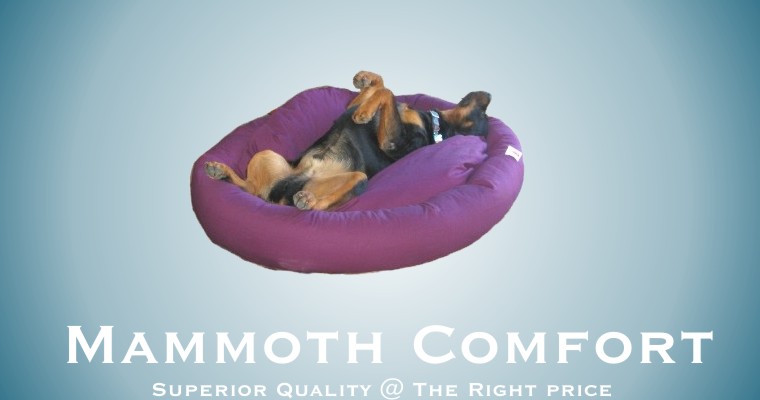 Mammoth Comfort
Dogs need their own domain. You need to give them that.  A Mammoth provides superior comfort and security to any dog.  No dog will refuse Mammoth dog beds and have been noticed to settle on a Mammoth over the competition. We have over thousands of satisfied customers that purchased large dog beds, orthopedic dog beds, designer dog beds and crate bedding plus much more such as outdoor dog beds, organic, and memory foam.
Customers notice the difference when a Mammoth is introduced to a new dog, you will too. If you are looking for wholesale dog beds or require more information on retailing Mammoth please see Mammoth Dog Beds.
This dog blog was created so you can gain more knowledge on dogs and associated dog services and products including related news. We encourage you to post your comments or post a new discussion. Please keep your posts friendly. This blog is open to minors and adults alike.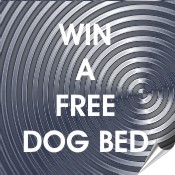 One entry per person. This contest is now cancelled. Last draw was held Nov 1st /2016 – CONGRATULATIONS "Charlenne Marks", you are our WINNER.

Enter Your Info, Check your mail for a confirmation.
ANOTHER CHANCE TO WIN
Mammoth wants to know about your dog or dogs. Perhaps you have a story to tell us. Maybe your dog is your superhero or perhaps he does amazing tricks. Maybe you were challenged by an illness. We want to know how your dog has impacted your life. Write 500 words and submit it to us at mammothdogs @ ymail.com. (remove spaces before and after @)
Here is the kicker. If we use your article in our blog, you will get a free dog bed of our choosing to fit your dog.
Dog Contest: 5 Easy Steps
1) Write 500 words on your dog and how he/she has impacted your life.
2) Send to mammothdogs @ ymail.com
3) title of e-mail "dog contest"
4) Include a picture of yourself and your dog
5) Address to send the dog bed to if your article is published.
Thank you to all who have submitted. Only those chosen will be published. Please make sure to write content you think would grab out attention.
JOB POST
We are also looking for quality writers. If you want to make some extra money and have dog experience plus love to write about dogs and things, please contact us with subject title "Job Post"