Description
More Info
Color Chart
Reviews (42)
Mammoth Large Oblong Dog Beds
Mammoth Large Oblong is for dogs that like to stretch out and curl. This dog bed is made to accomodate your dog from puppyhood to geriatric.  A superior quality dog bed made to last and supply your dog with the comfort they need through their entire life.
Mammoth beds are durable and mold to your dog's body. Composed of a removable inner pillow for travel, and a cozy ring for support. It is the softest bed available and is sure to be enjoyed by your large breed. Mammoth can fit into any part of your decor, your dog's room, the bedroom, the living room, or the kitchen.
Washing is a breeze with it's removable inner pillow and outer ring. The entire bed is completely washable.
Mammoth large oblong dog bed will accompany breeds up to 100 lbs. Made to last from non-balling high memory furniture upholstery fiber fill, you can be sure this bed bounces back after every use and provides superior comfort for years to come.
The cover is made from an industrial strength canvas which is a polyester/cotton construction that won't shrink when washed and will hold up to any abuse. Our mesh backed durable micro velvets can offer a softer touch and look great after each wash. We use only the highest quality poly thread, that delivers a professional double serge all the way around.
Specially designed to accommodate breeders, vets, daycares and kennels.
Your dog will thank you. Order yours today!
Mammoth Large Oblong Dog Beds
Large Oblong (44x36) SKU#801 - Accommodates Breeds up to 100LBS
Eg. Labrador Retriever, Boxer, Golden Retriever, Dobermans, Vizsla, Labradoodles  
42 Reviews for Mammoth Large Dog Bed
Favorite Bed! - Wednesday, September 23, 2020

I purchased this bed for my geriatric dog that could no longer get on my bed or sofa. He loved if the first time he laid in it. I have several dog beds in my home for the little dogs but they prefer sleeping on this bed as well. at times i have to get them out so the big dog can get in. LOL

The Best Pet Bed - Wednesday, September 2, 2020

I will never buy a pet bed from anyone else! Mammoth makes the best pet bed! Durable, washable, and my dog absolutely loves it. We have other friends dogs over often and they end up on the bed. It's so comfy (yes I tried it myself) and my dog could be out for hours. The cost is slightly higher than I originally would've went for but I'm telling you entirely worth it! Thank you Mammoth!

Happy Dogs - Sunday, April 26, 2020

Both dogs want the mammoth bed! I guess I need to order another one! Very happy with purchase.

So Comfy! - Monday, January 27, 2020

Writing this review is easy!!!! This is the 4th bed I've bought in the last 2 months in an effort to find the most comfortable dog bed for Jessie. I bought one at Costco, then bought the elevated Coolaroo then bought the Calming Dog Bed off of Facebook and none were the "the one." FINALLY we found the Mammoth Bed! Jessie absolutely LOVES it! Wherever I move it to, that's where she goes. She does something she's never done in the 10 years I've had her - she circles around and digs in it and then lies down. She's never done that!!! And when she's down, her body looks so relaxed and within moments, she's in a deep sleep! I love this bed and am presenting another for the place she spends the day at while I work! Thank you!!!!

Fantastic - 2nd one - Tuesday, January 14, 2020

Chloe is so happy with her new bed!! This is our second mammoth dog bed and we couldn't be more pleased! They are durable, plush and easy to clean. Thank you!!!

Love your reviews - Wednesday, May 29, 2019

These beds look so comfy, and I love all your reviews. Can't wait to get our new bed. I just ordered it today. I'll be sure to write back with a pic.
Thanks Stephanie

13 yrs of use! - Thursday, May 9, 2019

We just love your beds. We have had ours for 13 years. Our old dog would drag his bed from room to room everywhere he went, he just couldn't be without his bed. When it was wash day he would sit and wait by the washer and drier until his bed was ready! We have since put our old guy down and have a new dog. This bed is still going strong, just ordered some new fill for the pillow and bolster, covers are still fantastic, not bad after 13 yrs of use! I sure got my money's worth.
Sue
Rockville MD

Second bed - Wednesday, May 8, 2019

This is our second bed purchase. Wouldn't think about going anywhere else. We recently had a an overnight guest that took over Maxwell's bed, so we settled the dispute and bought a second. I'm very impressed, the bed arrived within 2 days. Fantastic service, great beds!

2 Happy Portys - Tuesday, May 7, 2019

We purchased 2 of these wonderful beds in the Bones print and they are perfect for our male and female. We orignally bought one, but then we heard them fighting over the bed at night so caved and bought a second a day later. Our porty's are so happy they each have their own bed.
Judy&Lagos

12 yr old bed! - Thursday, April 11, 2019

I have had my bed for Buddy for 12 yrs. and it is still fantastic. He faithfully uses it every day. Our lab is now 13yrs old, so we will be getting the memory foam upgrade for more support for his elderly body. Thank you for making a wonderful product that has been with us all these years.
Pat & Buddy
CA

Over 10Yrs old! - Tuesday, April 9, 2019

We have had our Large Oblong for our yellow lab for over 10 years now. The fabric is still as good as new, we purchased the Taupe Microvelvet. I am just so surprised at how well the material and workmanship has held up all these years. Once Toby is done with this I think I will give it to my daughter to use for her dogs. Thanks Mammoth
Toby&Pat
Cypress,Tx

Clipper Is Relaxed! - Friday, January 25, 2019

Clipper is a high energy 3yo Yellow Lab mix. We think the non-Lab part is Tasmanian Devil. My point is he immediately ran to his new bed after unpacking it (received ready to use!) and hasn't moved since. He's actually asleep in it right now and he just got into it 5 mins ago. I think it's a hit. This boy is a mover and laying down and resting so quickly and thoroughly does my heart good! Wanted to buy a made in America item that is tough and well-made. This bed hit the mark! Thank you, Mammoth! We'll be buying one for the bedroom soon! Oh, notes on size: Clip is a 65 lb, 30" long body (top of head to tail head), and the large size is perfect for him to stretch out and cuddle up.

Puppy Love - Thursday, September 13, 2018

Wish I had one for myself. My dog enjoys his bed so much, she is finally calm. Thank you, looks so well made too, I am sure it will last for years.

Bestest! - Sunday, July 15, 2018

Love the durability and comfort of this bed. My dog doesn't use anything else and I have tried so many. You guys are the best.

Thank You - Tuesday, June 12, 2018

I just wanted to let you know how much Blue loves her bed!! She spends a lot of time in it and it's super easy to take care of!! We have recommended them to many friends...thanks for making a bed that suits our needs!!!

Very impressed - Saturday, January 13, 2018

I recently purchased a mammoth dog bed after my lab destroyed all the previous beds I bought him. I have to say that I am very impressed with the quality of the material and I am confident that this bed with last for many years. The package was shipped to my address within a few days of placing my order and my dog settled in right away. I highly recommend this product and would encourage anyone who has a chewer on their hands to buy a Mammoth dog bed!

Y.B.


Senior Comfort - Tuesday, January 9, 2018

I purchased 2 beds for both of our dogs. I opened one box to see if they'd like it, and our senior dog took to it right away without any coaxing.
Thank you, you made our day:)
Sheila TN

Love the color/fabric - Tuesday, January 2, 2018

We just received the bed that we ordered. We love the color, fabric and looks of it!

Doodle loves it! - Thursday, December 28, 2017

Our Golden Doodle loves her bed! Diana
Hopewell Junction, NY

Really love the bed - Tuesday, December 26, 2017

I purchased a dog bed from you back in January 2017 for our boxer. We really love the bed and so does he.

5 dogs- 5 stars - Tuesday, December 26, 2017

My 5 dogs absolutely love these new beds. My daughter ordered a bed just like these large ones.

Dog loves the bed - Tuesday, December 26, 2017

I ordered a large bed from you a few months ago. My dog loves the bed.
Amanda MD

Love it! - Saturday, December 9, 2017

I bought a bed about a wk ago. Love it! Thanks ,Julie and Tucker

Love the beds - Wednesday, December 6, 2017

Hi, I love the beds.
Thank you very much. Rosemarie

Great product!! - Wednesday, December 6, 2017

Great product!! Love the bed! Seems very durable! "Emma" has taken to the bed I will be ordering another one ASAP!!! 🐶
Gratefully,
Margaret Bonnet


Luke loves it! - Sunday, December 3, 2017

My dog just knew the box was for him when UPS dropped it off at my front door yesterday. Luke jumped right on it and hasn\'t left it since except for breakfast and a few potty breaks. We love you Mammoth.

Still Going Strong - Wednesday, November 22, 2017

We purchased a replacement oblong bed (large sized) in 2014, which is still going strong and is the property of our eldest Rhodesian (6 years) and she is the one who rules the house so no one uses her bed but her.

Oh Wow - Thursday, November 2, 2017

So lush, I want one for myself. Love it, thank you Mammoth. I see this lasting for years and years.... so well made.

Best Bed - Tuesday, July 18, 2017

Best large bed for my Airedale. Just loves it and seems like it will last a long time. Great quality.

Hugo Adores It! - Tuesday, January 24, 2017

Hugo loves his Mammoth bed! It is made from rugged material that will stand up to paws and jaws. Big enough for an Irish Setter to stretch out in, but soft and cozy enough to keep him snug and comfy.

Forever Bed - Friday, January 20, 2017

This is the second mammoth bed I am purchasing. My last dog loved his and it lasted forever. He was a chewer and the bed won every battle. The bed is very well made and very comfortable. My new dog loves it. Unfortunately it\'s a bit big for him. I\'m going to order a smaller one and give this one to his larger friend.

Bed Time - Friday, January 20, 2017

2 minutes after unpacked it …. he LOVES it, we juts tell him at night 'bed time' and he goes straight to it.
Cheers
Danny Boy & Greg

Nice - Saturday, January 14, 2017

Louie is a 2 year old chocolate lab and he loves his mammoth bed! I\'ll admit, I was a little hesitant to buy him such a nice bed because he has a history of tearing up his crate liners and pillows , but my worries were mostly unwarranted . We chose the large bed with a denim cover in periwinkle blue. When it arrived the first thing Lou did was attempt to tear the bed up! He grabbed the pillow insert and tried to pull it away from us. The fabric on the bed stood up well to that abuse and after a little instruction the dog learned that this comfy bed was his. Now, he gets out of my bed and chooses to sleep in his. Even when I want him to stay up in bed with me! It has given me great peace of mind because he doesn\'t wander the house at night anymore . He stays snuggled in his bed all night long.

Fantastic Bed - So Much So My Other Dog Wants One - Wednesday, November 16, 2016

My greyhound LOVES this bed, its perfect for her. Unfortunately my smaller mixed breed dog has started grabbing the bed even tho she has her own new bed (different maker). She looks so sad when I ask her to step out of it...why my big galoot looks on not knowing how to get her bed back. So, to make all parties happy I bought another identical Mammoth bed for little Bella (even tho she can walk under Coco the greyhound she likes the big bed). Even better I was able to use a coupon - thank you! So this is really a wonderful bed and I couldn\'t be happier with it.

12yrs still going strong! - Thursday, September 8, 2016

I have two Mammoth beds that are 12 years old, and still going strong! They have been the favorite resting place for several golden retrievers, as I am a foster home.
The colors are Olive and Taupe, the fabric is microvelvet. After twelve years of service, these beds are still in great shape.Over the years, all have loved the comfort and security of the bolsters. Thank you so much for a great product, my pack and I sure appreciate it all these years!


Great Quality-Customer for Life! - Saturday, July 2, 2016

Did a lot of research before ordering a bed for our Pitt..he\'s a huge boy 60lbs. He was use to sleeping in the bed & I was really looking for a bed that would be very comfortable & keep him off of ours. Plus one that was durable to his size,weight & huge very strong paws (in case fluffing was something he decided he needed to do to get comfortable). I also was aware of how many beds one dog can go through,so I wanted to spend as little as possible in the long term range,so if I needed to spend more once I was fine w/that. Prior to deciding I searched many sites,read reviews,pondered the information,watched the dogs sleep habits & then decided on the Mammoth Oblong bolstered bed. We have had it for 6 mo\'s,washed & dried..it looks as new as the day it arrived. It\'s like a piece of furniture. It has really w/stood to the dogs weight,he loves it & we do also. I have recommended your beds to family & friends. I would not buy a bed any place else. Thank you for your great quality of beds for our dog.

The Cat's Meow - Friday, July 1, 2016

I ordered the Mammoth Large Dog Bed because our dog is getting a little older and I thought she should have something more comfortable to rest in. When the bed arrived, I was impressed with the caliber of the fabric -- tough and well put-together. Our 85lb dog Ilean was a little confused with the bed at first -- she wanted to pull the center out of the ring, and wouldn't lay on it. (An immediate test of the fabric's durability...) So, I got on it and called her onto it. Once she finally laid down, she was clearly delighted. She rolled from one side to the other and ran her muzzle around the edge. Maybe a day or so later, our cat Skamper sampled the bed and started chasing Ilean off of it by biting her heels! In another couple of days, they adjusted and now share the bed easily. Judging by Skamper's reaction, I guess I need several of these around the house! Anyhow, Skamper thinks his new Mammoth bed is the cat's meow even though he has to share it with the dog, and Ilean is snoring from the bed's center and has no other comment. I am delighted and would definitely recommend this bed to anyone looking.

Labradoodle - Friday, July 1, 2016

Lexie is a labradoodle and presently sleeps in a Mammoth bed in brown suede. Lexie adores her bed to the point that I have had to lock her out of my bedroom during the day or I would never see her. I am ordering another bed today so she will be just as happy sleeping in the living room. I love to watch her stretch out, give a grunt and go to sleep. She's a snuggler so in the winter she is under a blanket in her
big bed. I cannot put into words how much she loves her bed. It will be fun seeing her that happy in the living room.


Before the bed she always slept with me. You have to know she is a wonderful girl, obedient, friendly, funny but she has a stubborn streak and can get mad. The first night I told her no bed and showed her the new one she drooped her head and sadly got into her new bed. I turned out the light and got ready to go to sleep. All of a sudden I heard Lexie stand up and start going around in circles. Then, to my horror, I heard her peeing!!! She was certainly angry. Your beds wash beautifully. Next night I showed her the bed, she got in it and has been fine ever since. In fact, when I call her to come up on the bed she just goes to her bed.

I am glad we found you.


80Lb Golden - Thursday, June 30, 2016

My 80lb Golden Retriever doesn't like any bed but mine. My couch, my bed--- However, life has changed since I got my fabulous Mammoth dog bed in size Large. I trained her to use it by making her get in it to get her dog biscuit, and by the second day, she was going in on her own. Now she wags her tail whenever I bring it into the room. I am so satisfied with my purchase I would wholeheartedly recommend it to anyone who has a big dog who wants comfort. I would do anything for my little girl and I am so happy that you made this fabulous product.

Finally a GREAT dog bed! - Thursday, June 30, 2016

Dear Mammoth, everything you advertised is true, but most of all, THE DOGS LOVE THE BED!!!!, I just ordered a second. I ordered one to try and have sent lesser beds back, at my great expense. I have two labs, 80 and 90 lbs. The large size has plenty of room for them. Finally, a great dog bed. I am impressed with the quality of the fabric and especially the construction. Sincerely Jan, Spike and Sunny

3rd bed - Thursday, May 26, 2016

This is our third bed from Mammoth, our dogs won't sleep on anything else. We have bought several cheaper beds and have had to give them away at our expense.

Amazing bed - Monday, May 23, 2016

I love the design and construction of this bed. My dog loves it too. We will be back for more...
Submitting Your Review, Please Wait
Your Review Has Been Submitted Successfully
Add a review for Mammoth Large Dog Bed
You must include a title, rating, and message in your review.
Your Review Title
Your Rating
Your Review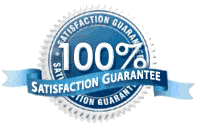 Providing quality for over 20 years

12 – 38oz USA upholstery fabrics

Virgin high memory upholstery fiber

Removable / reversible cushion

Removable covers

Easy Velcro system

Antibacterial

Stain resistant

100% machine wash/dryable

Anti odor fabric protector

Soft and moldable

Orthopedic qualities

Easily transportable

Can fit into any decor

Made in America

Knowledge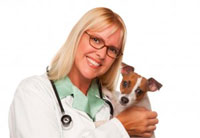 Mammoth is the recommended brand by American Veterinarians.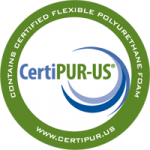 CertiPUR-US™ certified for quality, durability and product safety.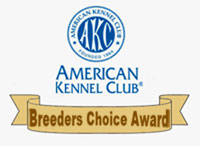 AKC and breeders approve our products for our durability, ease of cleanliness, long term usage and comfort.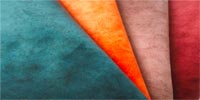 Durable fabrics with an industrial rating of up to 50,000 double rubs. Our fabrics are used on applications such as aviation, restaurant seating and furniture.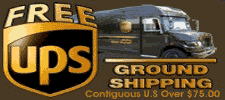 Get FREE UPS shipping to 48 contiguous states.
As Seen On