Description
More Info
Color Chart
Reviews (18)
Mammoth Original Donut Dog Beds
The donut dog bed is intended to support the curvature of your dog while laying down. The high bolster surrounding the inner pillow gives your dog a sense of security, therefore allowing for a non-disturbed peaceful rest. This type of bed is not to be confused with the rectangular or oval shaped bed. Mammoth Oblong offers similar features for dog's that like to stretch out.
Many customers state that once a Mammoth dog bed is introduced into a household, the dog normally settles down. This is the signature Mammoth donut dog bed and unlike anything available in the world.
After long studies with dogs and donut dog beds, we believe that it actually creates a safe haven or your dog's domain. You can also call it your dog's own space to rest that is not shared. However, not all beds are created equal.
Mammoth donut dog bed is truly superior quality. A dog's best friend, a security blanket. Mammoth beds are durable and mold to your dog's body. Composed of a removable inner pillow and a cozy ring for support. This bed is sure to be enjoyed by the biggest and heaviest of breeds. Mammoth can fit into any part of your decor.
The inner pillow has a removable cover and the outer ring too. The entire bed is completely washable. Made to last and not flatten, the high memory upholstery fiber fill bounces back after every use. This is no ordinary fill, engineered only through Mammoth.
Mammoth extra large donut dog bed stands one foot off the ground. Now that's a dog bed!
Mammoth original donut dog bed will accompany any breed and is available in heavy duty canvas and denims. You need to get one to see how special this bed is. Get the XL even if you think it's too large.
Mammoth Original Donut Dog Beds
Medium Donut (28x28) SKU#702 - Accommodates Breeds up to 25LBS
Eg. Bichon Frise, Minature Poodle
Large Donut (40x40) SKU#703 - Accommodates Breeds up to 100LBS
Eg. Portugese Water Dog, Springer Spaniel
XL Donut (50x50) SKU#704 - Accommodates Breeds up to 200LBS
Eg. Golden Retreiver, King German Shepherd
We give you more then any other manufacturer. The high memory fiber in this bed retails for more then 100$ just by itself. Get the best bed that won't flatten and gets better with every wash.
18 Reviews for Mammoth Donut Dog Beds
One to share - Sunday, May 26, 2019

My Bull Mastiff keeps stealing the Beagle's bed so I bought another one so they can share!

Much thanks - Monday, January 15, 2018

I have 3, large Mammoth donut beds for our various foster dogs. We absolutely love them, they are super easy to clean.
Much Thanks,
Vera FL

Love to cuddle - Saturday, January 6, 2018

We bought the XL round donut dog bed for our (two goldens that love to cuddle).
Thanks much,
Katie


Saluk loves it - Thursday, December 28, 2017

I just received the large donut bed for my Saluki/ German Shepard mix and he loves it.
Thank you for a wonderful product
Claudia

LOVE THEM - Thursday, December 14, 2017

Hi. I just bought two dog beds from you and LOVE THEM. You guys have amazing product. We got the XL round doughnut bed for our mastiff who nests and then we got the rectangular foam one for our older mastiff....she never curls up....but she's taken over the doughnut bed lmfao!!!
You guys are amazing! I will recommend you to everyone! thanks!

Thank you - Wednesday, December 13, 2017

I have bought your beds for years for my Dobermans and they have been great. They love to curl up in the large round ones.
Thank you,
J.S.

Thank you - Sunday, December 10, 2017

And to be specific about the bed, not more than 5 minutes passed from receiving the UPS delivered box, me opening it and placing the dog bed on the floor did it take my GSD to snuggle in and claim it as his own.
Thank you

Good Quality - Friday, December 8, 2017

We are very happy with the medium round donut. I absolutely think Mammoth is good quality.
Thank you for your help. Merry Christmas. Ridgeland, MS


Medium - Monday, December 4, 2017

I purchased 2 beds, the medium for my maltipoo and the large oblong with foam and extra covers for our bull dog. Instead he curls himself in a tight ball and uses the medium. I do appreciate your help and customer support was very nice to speak with on the phone. Happy Holidays



10 years and still like new! - Sunday, December 3, 2017

My sweet cousin bought me the medium donut 10 years ago for my then, new Westie puppy Remy. He uses his bed every day since we brought him home. He digs away at it, I wash it regularly, and it still looks like new. She bought me another for Christmas, I can hardly wait to give it to him! thnx cuz
Karen & Remy

We love it! - Saturday, December 2, 2017

I ordered two extra large donut beds to replace the two large mammoth donut beds we have for our two German Shepherds.
today, ONE of them came.
Well, Rocksy , our female saw it as we unpacked it, and instantly claimed it as her own, which did not sit well with her brother Grunt who decided she had to share...NOW.
They loved their old Mammoth bed, and love this one even more - they can stretch.
A great product that lasts, unlike other beds we had tried before, plus it is easy to wash and dry. We love it!

I hope the second one gets here soon, she keeps pushing him off and he looks sad and she looks like she loves it!


The best dog bed! - Monday, December 5, 2016

Bought the large for our husky mix 40 lb dog 5 or so years ago and we are ready to repurchase for another spot.



2 Happy Terrier pups - Saturday, July 2, 2016

My name is Doreen from Florida and my two terrier mix puppies absolutely love their new Mammoth Bed. The large donut style bed came on November 16th. I was gone till about 10 pm that day with the puppies. When I brought in the box that had the bed inside, my two dogs couldn\'t wait for me to open it, like they knew it was for them. They not only sleep in it, they have so much fun playing in it, since the bed is in two parts. I couldn\'t have purchased a better bed.

LOVE,LOVE,LOVE IT! - Friday, July 1, 2016

I usually don't write comments but I LOVE,LOVE,LOVE your beds. My dog hated the other low quality beds and wouldn't stay in them all night. But now our 70 pound dog puts himself to bed about 8pm every night and thats not even our bed time which is 10. Thank you for a high quality bed and we have just ordered a second one for our little 14 pound dog.
Thank You again


Getting a Second! - Friday, July 1, 2016

I'm in the process of buying another Mammoth dog bed, dog couch actually. I bought an XL donut bed for my Doberman over four years ago. The bed is still functional and simple to maintain; just pull the heavy denim covers off, toss them in the washer and the bed is good as new. A fantastic product and my dog absolutely loves that bed!!!!

Labradoodle - Friday, July 1, 2016

I wanted to let you know that our 65lbs Labradoodle absolutely LOVES his large, round mammoth dog bed. We have had the bed for approximately three years now and it is still as great as when we first received it. The fabric and cushions have held up great. It has been washed many times and is always easy to put back together. The best part is how much our dog loves his bed. He can lie in multiple positions and always looks extremely comfortable. One of the best products we have ever purchased for our dog.

Welsh Corgies - Thursday, May 26, 2016

We have a several Welsh Corgies and these beds are perfect.

Great Product - Wednesday, May 25, 2016

After opening the box, my Beagle jumped into the bed before I could remove it from the box. Truely a great product.
Submitting Your Review, Please Wait
Your Review Has Been Submitted Successfully
Add a review for Mammoth Donut Dog Beds
You must include a title, rating, and message in your review.
Your Review Title
Your Rating
Your Review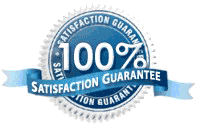 Providing quality for over 20 years

12 – 38oz USA upholstery fabrics

Virgin high memory upholstery fiber

Removable / reversible cushion

Removable covers

Easy Velcro system

Antibacterial

Stain resistant

100% machine wash/dryable

Anti odor fabric protector

Soft and moldable

Orthopedic qualities

Easily transportable

Can fit into any decor

Made in America

Knowledge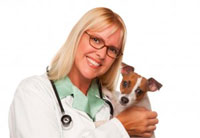 Mammoth is the recommended brand by American Veterinarians.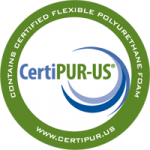 CertiPUR-US™ certified for quality, durability and product safety.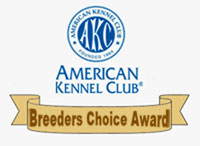 AKC and breeders approve our products for our durability, ease of cleanliness, long term usage and comfort.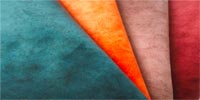 Durable fabrics with an industrial rating of up to 50,000 double rubs. Our fabrics are used on applications such as aviation, restaurant seating and furniture.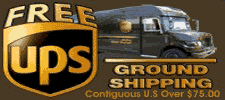 Get FREE UPS shipping to 48 contiguous states.
As Seen On