Mammoth Orthopedic Dog Beds?
Your dog is your baby, right from the moment they enter your home, you nurture and care for this cute and cuddly little creature that brings you so much joy. It's not long before your dog gets larger. Along with proper diet, buying an orthopedic dog bed is mandatory for long term health. If your dog is laying on the floor, listen up; because you can prevent things like hip dysplasia, arthritis, elbow disease,  Intervertebral Disc Disease (IVDD), Osteochondrosis Dessicans (OCD) and many other skeletal issues.
An orthopedic dog bed should give your dog the utmost support for your dog's skeletal system. You will be glad to know all of our dog beds offer orthopedic properties. Our orthopedic dog beds selection covers all areas offering soft support, firm support, organic latex and memory foam for even pressure distribution. Mammoth Dog Beds are vet recommended, we cater to all breeds and sizes. We have been providing comfort to puppies, adults, seniors and special needs since 1995. Mammoth offers several different pillow options aiming to provide the best in comfort for your dogs needs, no matter what size or health condition, you can rely on Mammoth to give you the best for your dog at the best price.
Mammoth uses furniture industry grade materials and gives you more value for your money then any other dog bed manufacturer. We offer the best hygienic support in a dog bed your dog can get when it comes to your small to extra large breed. Washing is made simple with our easy removable covers. The inner pillow is fantastic and is a dog bed in itself. We guarantee Mammoth beds will be cherished by you and your loved one.
Beware of knock offs, many products are now coming from overseas. Even if they say it's made in the USA, they actually mean assembled/packaged in the USA. Many cheaper products will use any recycled fill available that offers no immediate or long term orthopedic support for your dog's needs. In most cases, using these lower grade beds like egg crate foams (for example) will do more harm over the long term. It can also break down prematurely.
Surround your dog with a luxury dog bed. First time purchasing a Mammoth? Don't be surprised, after one night on our orthopedic beds, most of our canine customers won't get up to eat breakfast. Oh, did I mention they last for more then fifteen years with normal usage and washing. Get the best and forget the rest.
Memory Foam Explained
Mammoth Dog Beds offers an orthopedic high density foam with an option of 4lb high memory foam on some products at a minimal fee.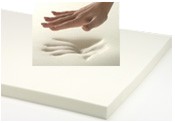 All foam options are located under the order details if available for specific sizes. You will also notice an option for high memory foam depending on dimensions. High memory fiber fill and density foam provide your dog with the utmost superior quality that Mammoth stands behind. Nothing more is required to make you dog's bed of the highest medical grade orthopedic quality. All high density or memory foam inserts are encased with a water and soil resistant polypropylene liner. The construction of our foam products follows furniture industry standards. Your mattress will never flatten and always provide the support your dog needs. Choose firm for a more solid feel or add memory foam to a stable core for softness on top.
Mammoth dog beds use a therapeutic foam designed for your dog.
Mammoth foam is high memory or high density.
Mammoth foam springs back into shape.
Mammoth foam is hypo allergenic and anti bacterial.
Mammoth foam does not flatten.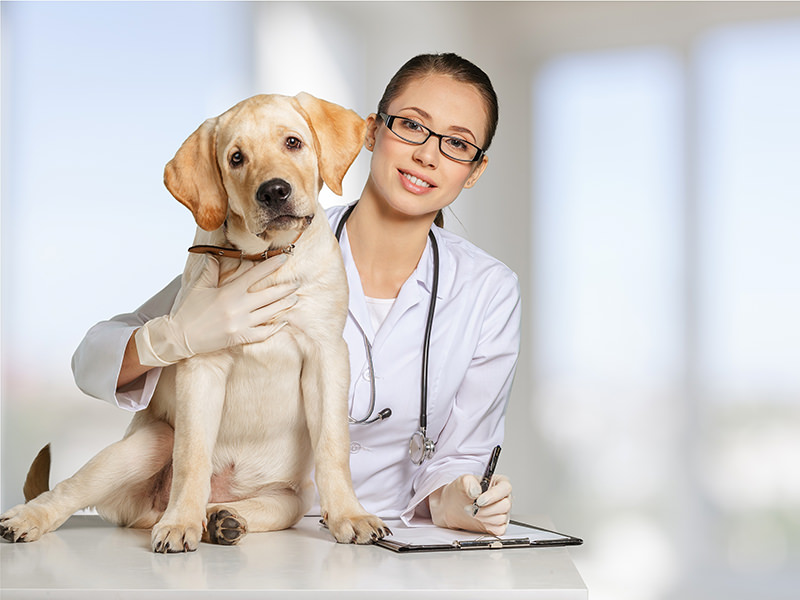 Memory Foam Engineering
Visco-Elastic Memory foam was developed in the 1960's with the latest space age NASA technology. Visco-Elastic has higher density then regular foams and is made of cells, which open and close to adjust to weight and temperature. In normal temperatures memory foam is firm but when your dog lays down it reacts to your dog's temperature.
Cradling your dog in comfort and support. Weight can then be distributed evenly, which can relieve uncomfortable pressure points and allow your dog to sleep in a more orthopedically correct position.
Quality
The quality of a piece of Memory Foam is determined by measuring its density. The denser the material the heavier and firmer it is to the touch. Denser foams are more expensive than materials that are less dense. Likewise, the denser the memory foam, the higher the manufacturing and fabrication costs. Our manufacturing process is very expensive and includes significant quality control and R&D. Recently there are many imitators coming from Asian markets. Please note that the quality is not the same, as standards are much less overseas.