What To Consider When Choosing A Dog Bed
A good night sleep is essential for starting each new day off on the right foot, which is equally true for your dog to start everyday on the right paw. It's no secret that every dog enjoys an active lifestyle but also needs to rely on their owner to make that possible. To make sure your furry companion has a daily routine that keeps them happy and most importantly healthy, the first thing to consider is where or what your dog is using as a bed.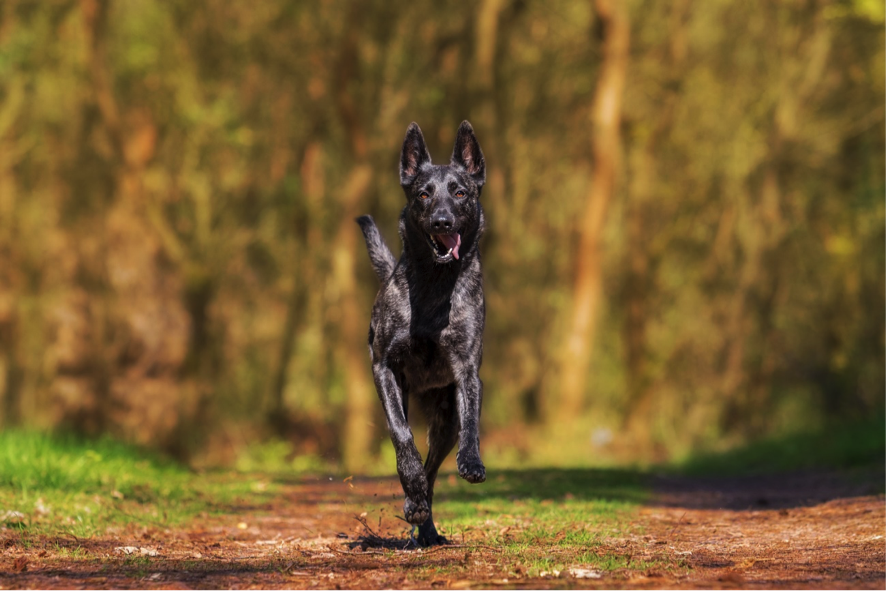 The 'dog whisperer', Cesar Milan, said it best that just because you can fall asleep on the floor or couch doesn't mean you should. Any and every restful slumber will always start with having a proper bed, and the right bed is just as important for your dog as it is for you. To find the best bed for your dog, start by thinking about your dog's size and specific sleep habits. Does your dog like to sleep curled up or stretched out? Do you often find your dog sleeping on the couch or perhaps even your bed?
Whether you have a small, medium or large breed dog investing in a dog bed is the right choice. A dog bed will not only provide your canine companion with a comfortable sleep but will give a protective insulated cushion between your dog and the floor, which is increasingly more important for your dog's joints as they grow older. If you have a larger breed, such as a Bernese Mountain dog or English Mastiff, you want to make sure they can rest comfortably with enough uncompromised space. Any large breed owner can attest that there is a higher cost to feed and maintain their furry pal, so finding the best large dog bed for your dog should be done right the first time to avoid purchasing a 'cost friendly' version that will likely need replacing before you buy their next bag of kibble.
Inadvertently, any size dog can benefit from extra large dog beds because it allows them to comfortably sleep stretched out opposed to having to rely on being curled up as their go to position. Small breed owners that own more than one dog can even capitalize on cutting cost by buying one large or extra-large bed for their dogs to share. Now that you have an idea of the benefits associated with a bed for your dog, the next step is to find the perfect provider with the top variety to choose the right bed to fit your canine pal.
Which Bed Do You Think This Guy Prefers….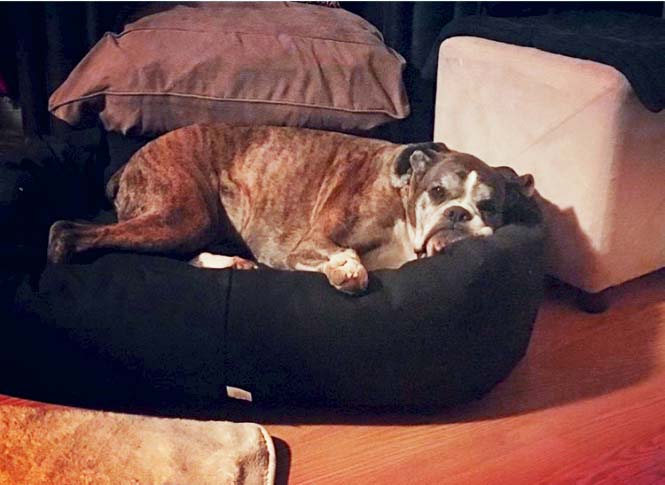 Here at Mammoth Outlet you will find the best the industry has to offer, with veterinarian recommended orthopedic dog beds for all breed shapes and sizes, including an exclusive selection for large dogs weighing up to 200lbs. With over 20 years of product research and development, Mammoth's elite selection of dog beds are crafted with high memory, virgin upholster fiber fill that is designed never to sink, no matter how many years of use endured. With a myriad of colours, patterns and designer fabrics to choose from, Mammoth brand dog beds are also incredibly durable and fabricated to mold to your dog's specific body for optimal comfort and rest. Customers are provided with a lifetime guarantee and warranty with every purchase because an investment in your dog's well-being deserves to be a lasting one (that will fit seamlessly into your décor!).
Since purchasing a dog bed should already be a thoroughly researched process that will ensure the proper purchase is made, factoring in the pros and cons of what a specific brand has to offer is another important way to determine if you are making the right choice. On top of the brands ability to hold up to any amount of use or abuse from the chewing of young puppies to incontinence in older dogs, Mammoth Outlet dog beds proudly offer products that no dog has ever refused and every owner will repeatedly come to appreciate.
In addition to providing your dog with the best possible sleep, care and maintenance of your dog bed will also be a walk in the park. To make washing easy the Mammoth brand has made the inner pillow and outer ring of every dog bed removable. Covers can be easily taken off thanks to an intuitive Velcro system put in place, and machine laundered for effortless cleaning. All Mammoth Outlet dog beds are made from an industrial strength canvas, which is a polyester/cotton construction to prevent the cover from shrinking when washed. Take the hassle out of care conditions while offering superior comfort for dog. After all, your dog is a part of your family so you should choose an option that will be an investment in their long-term health and happiness, both they and you will be thankful you did!