Tips For When You're Taking Your Canine Up To The Cottage
It's finally summer and families are now beginning to plan for warm weather outings. Going up to the cottage for example is a perfect way to unwind over the weekend without extensive preparation or hassle, and for those who have four-legged companions, it's an opportunity to spend some quality time and bond with your dog.
While many dogs enjoy travelling and exploring new territory, they don't all share the same sense of security. Some dogs can grow particularly anxious when forced to spend time in an unfamiliar place. Others might be more sensitive to allergens in their environment. In the case of older dogs, or dogs with ailments, you might also be hesitant to remove them from the place they feel most comfortable in.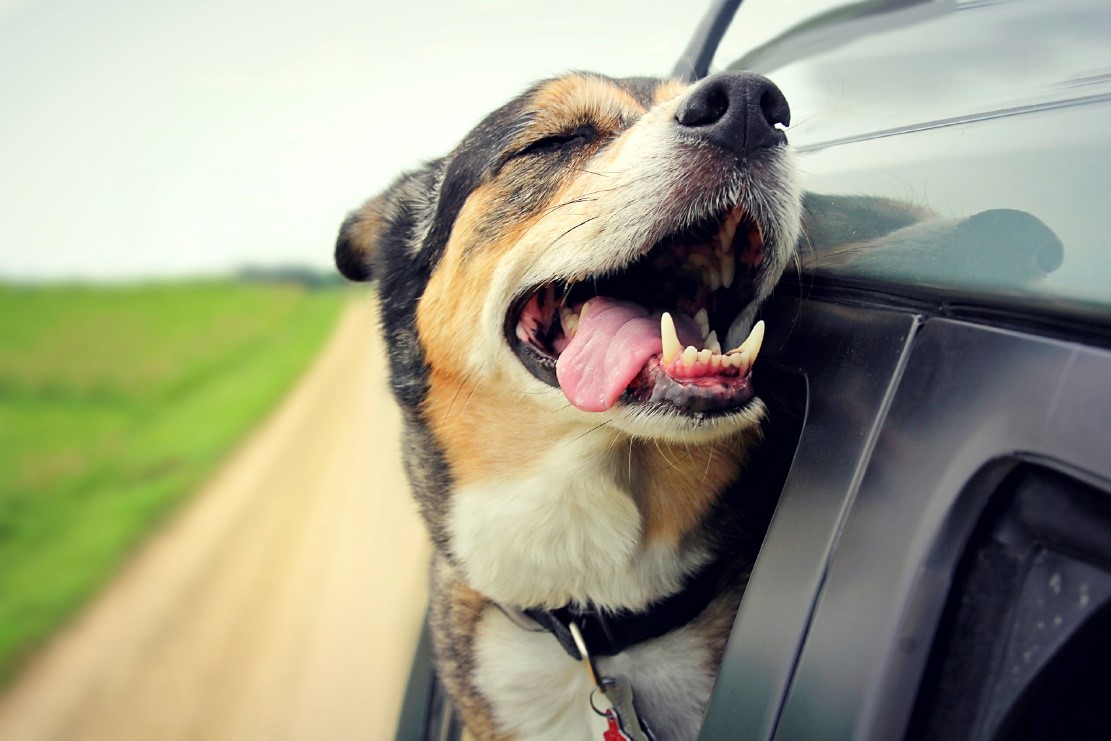 But fresh air can do a dog a lot of good, and there are ways to make a trip to the cottage stress-free. Most dogs are creatures of habit, and the best advice we can offer when travelling with your canine is to keep as close to their current routine as possible. When at the cottage, walk and feed them at the same times you normally would at home, and don't forget to bring along their favorite toys, trinkets, blanket and their bed, giving them a sense of familiarity when the rest of their surroundings are not.
Recommended by veterinarians and breeders alike are Mammoth's orthopedic dog beds. Made to last, they provide even the largest dogs with a feeling of safety and comfort on every trip away from home. Our beds are durable and cushion your dog's bones and joints while also supporting the curvature of their spine. The bed is comprised of a removable inner pillow for travel and a cozy ring, offering a suitable resting place for even the older, or the more nervous dog. The pillow is made from a non-balling, high memory furniture upholstery fiber fill, ensuring your dog will remain elevated off the ground when they sleep.
If your dog is prone to allergies, and you're concerned about them being triggered out in nature, Mammoth beds are hypoallergenic, as well as dirt-, mold-, and mildew-resistant. This ensures your dog's space remains free of bacteria over the course of your stay.
If needed, cleaning is made simple thanks to a Velcro system allowing for easy removal of the covers for a quick wash. If your big dog makes a particularly big mess (in the water or mud, for example), the entire bed is also completely machine washable.
If your dog enjoys playing rough or if you're worried about damage, the covers are made from an industrial strength canvas able to withstand all kinds of abuse. You may also choose from an array of durable micro velvets that can offer a softer touch for a more luxurious rest. For those who prefer to keep their dog in a crate while they travel, consider our crate-mat solutions, dog blankets, and pet beds that can conveniently fit into your crate or the backseat of any car.
Your dog can often use a vacation just as much as you can, and to guarantee them comfort and security while they're away, choose a Mammoth orthopedic dog bed for canines on every breed and size. After those long walks in the woods, or along the lake, they're guaranteed to appreciate it.