Making Winters Cozier With A Mammoth
Wintery weather can be as difficult on your pup as it is on you; unless you have a Husky, St. Bernard, or a breed made to withstand the cold, your dog may need a touch more care. This is especially true for older dogs, or dogs with ailments like arthritis as the cold weather makes their joints even stiffer, and feel more sensitive. Puppies are also vulnerable to harsh temperatures and are lower to the ground, putting them in constant contact with the snow on their walks.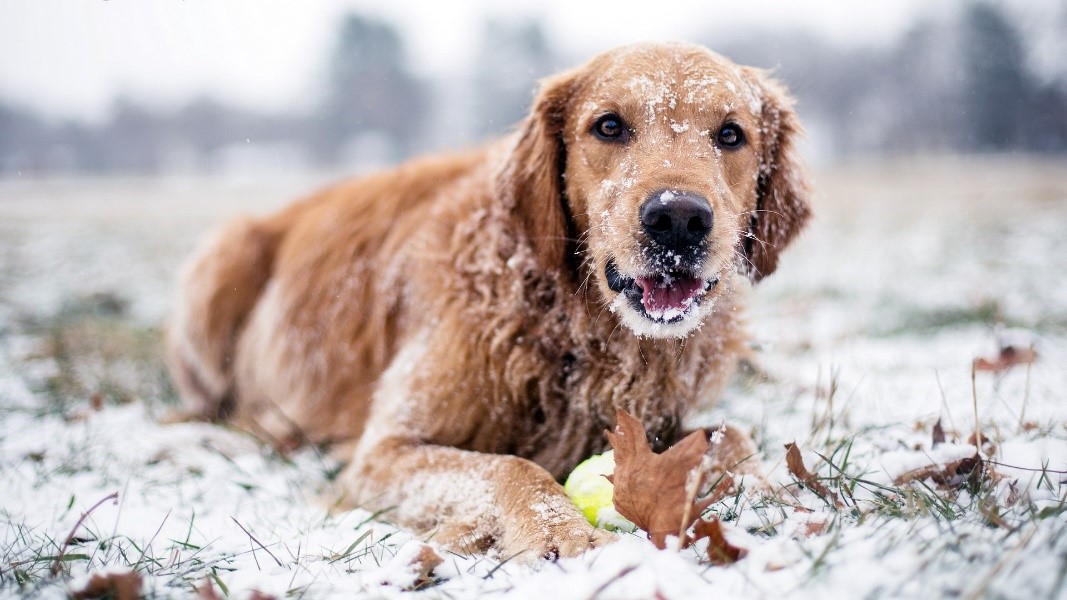 Many people assume that their dog's fur will be enough to keep them warm which is not always the case, particularly when the temperature drops. How to tell if your dog is getting cold? Watch to see if they are burying themselves into sheltered pockets to escape the wind – retreating behind fences, or under porches. Be mindful of when your pup stops playing, or starts shivering. Although buying them a sweater or coat can be help, it doesn't offer full body protection or recovery in the same way that offering them an insulated post-workout space can.
We recommend creating an extra comfortable corner for your dog to retreat to during the ongoing chilly nights – why not start with a Mammoth dog bed? Our orthopedic dog beds are created with furniture grade materials and made to sustain long term health – these beds come in all shapes and sizes so they are perfect for both growing puppies and ageing dogs. The high memory upholstery fiber fill is designed to bounce back after every use so your bed will not flatten; every Mammoth is engineered to support your dog's bones and joints for the entirety of their life. Our beds actively combat conditions such as arthritis and elbow disease – giving your dog the opportunity to rest peacefully even in the most uncomfortable of seasons.
Furthermore, despite the outdoor residue winter tends to bring with it, you can rest assured that your dog's space will remain dry and bacteria free. Our beds come stain, mold and mildew resistant. Each bed comes with an anti odor Scotchgard fabric protector, ensuring the bed remains a pleasant addition to your and your dog's space. The entire bed is also completely machine washable, with easily removeable covers. Customize your Mammoth by choosing an upgrade to memory foam; this ortho foam is hypo-allergenic, non-toxic, and perfect for dogs suffering from hip or joint issues.
Our dog blanket is an excellent addition for extra support; made from the same industrial strength materials as our beds, and perfectly portable. Use the dog blanket to cover the back seat of your car, your couch, or to provide extra warmth and support for your outdoor dog house. Thicker than a comforter, the blanket is tufted for appeal, which also prevents the fibers inside from shifting. The blanket also has a reversible outer shell made of faux fur for extra coziness if you want to switch from the traditional canvas.
Are the winter storms brewing in your neighbourhood? Allow us to steer you in the right direction – we've spent the last twenty years engineering products that are highly recommended by veterinarians and dog owners all over the country – unbeaten in quality and price. If your dog loves the snow, don't let him to suffer for it – trust a Mammoth bed to keep your dog in his best health this winter, and for many winters hereafter.