Win The Key To Her Heart By Winning The Key To Her Dog's Heart First
Shopping for the perfect Valentine's Day present can be stressful for both parties. February is the month when the pressure is on – how can you be sure that you'll find her something she likes? Furthermore, how can you ensure the gift is special? We've found the best way to take the stress away is in fact to turn the attention away from her, and towards what's important to her. Think about it, who's the one companion (aside from you) that she can turn to no matter what, who she cares for unconditionally, who you've taken pointers from since the beginning – her big beloved dog of course!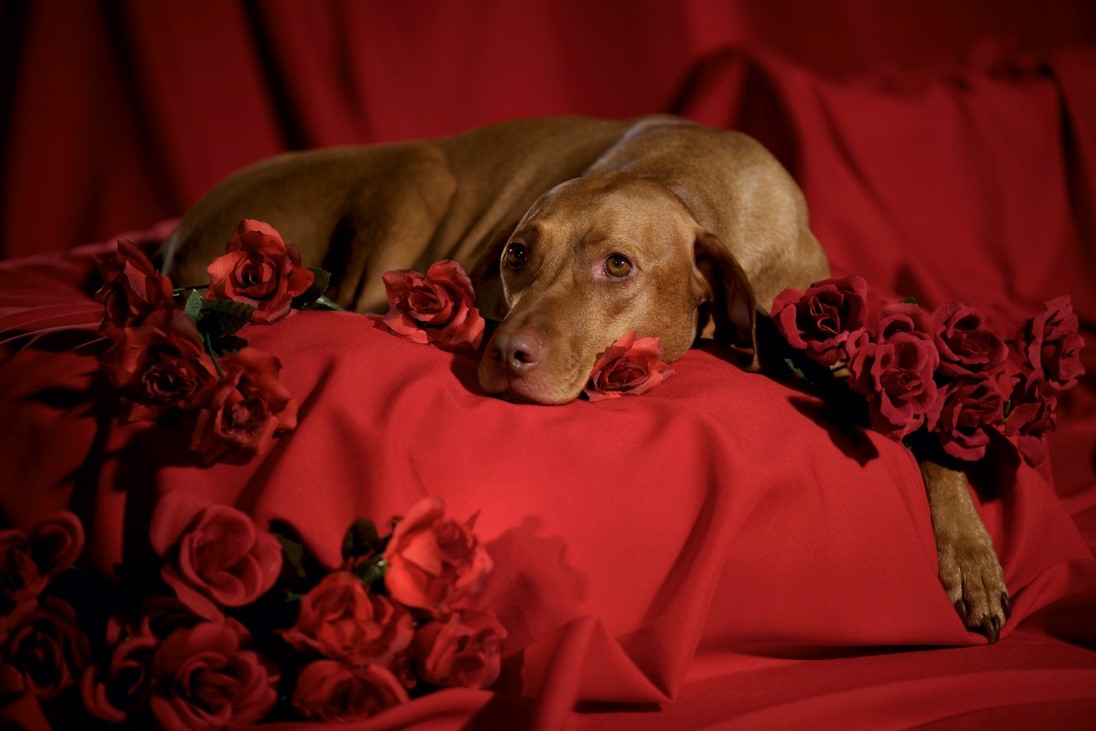 Give her the most thoughtful of gifts by purchasing something that doesn't centre around her, but that shows just how much you care about the things in her life that are important to her. While her pet won't be able to stay by her side forever, choose the gift that will keep her favourite dog feeling comfortable and strong for the rest of his life. At Mammoth Outlet, we've spent the last twenty years researching and engineering orthopedic dog beds, and while our beds come in all shapes and sizes, we specialize in designing beds for large breeds – something that you won't find widely available with other retailers. In fact, the larger the dog, the more prone they are to developing skeletal issues later in life – it is our mission to remedy that.
Mammoth dog beds make the ideal Valentine's day surprise if you want to impress a dog lover. Allow us to direct you, help you find what you're looking; search by breed, size, or type of bed. Our oblong beds are great for dogs that like to stretch out, while our donut beds are perfect for those that like curling up. You can choose from the standard ortho foam or upgrade to memory foam for supreme support – recommended if her pal is getting older. Every standard bed is made from a non-balling, furniture upholstery fiber fill that will not flatten. The cover is made from an industrial strength canvas – highly resistant to wear and tear, and won't shrink when washed. What's more is that the covers are easily removeable, and the whole bed is machine washable.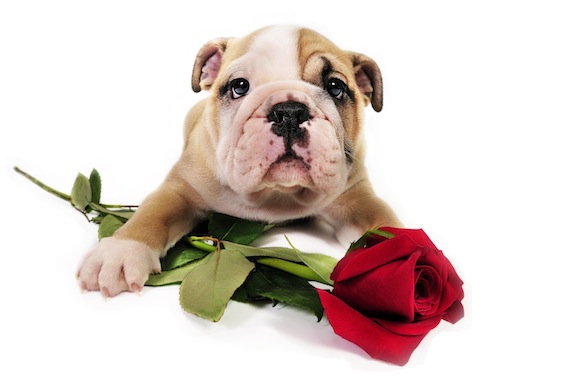 Looking for a designer's touch? We have our designer dog couch currently on sale! Customise the colour to fit in with any living room décor, and choose from a variety of micro velvets to give it the softest touch. Does her dog love the best in luxury? Check out our luxury dog beds constructed using two mattresses for a heavenly sleep like no other. Make sure you get the soft and luscious micro-velvet on this one. You might want to use it too. 
Make this year's Valentine's Day extra special with a Mammoth. Not only will you win her heart – but you'll win the heart of her best canine friend. He'll certainly appreciate the luxurious rest it will provide, and his own space to retreat to from time to time to take a break from the both of you. We're certain she'll be seeing more of you afterwards, too.