How To Make Your Old Dog Happy This Holiday Season
You might notice this time the holidays roll around that your older dog has slowed down since last winter, spends a bit more time dozing and a bit less time moving around your home. They might be hard of hearing or afflicted with poorer eyesight, which may make them a little more crotchety – but no less loveable. It's a fact of life that we age, and all we can hope for is a comfortable way to spend our time, surrounded by family.
This Holiday Season, give your old dog the gift of comfort. They may be well past chasing balls or gnawing on bones, but you can still give them thoughtful gifts – in this article, we at Mammoth Outlet have compiled a few gift ideas for older dogs, gifts that make their life a bit easier, especially in the cold winter months.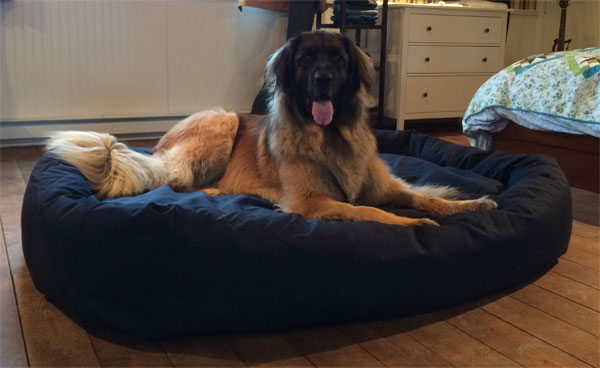 Firstly, because of the frigid temperatures and cutting wind, chances are your dog will want to spend more time indoors. That's totally natural. The cold can be hard on their joints, and with decreased mobility already, wading through the snow can be quite a chore. Giving your old dog a cozy spot indoors will greatly increase their comfort, and their health. Our orthopedic dog beds are vet recommended to prevent common ailments in older dogs, like arthritis, hip dysplasia, Osteochondritis dissecans, elbow disease and other skeletal issues. If your dog sleeps on the floor, on a years-old bed, they may be exacerbating these issues, and they may be in pain.
On an orthopedic bed made from high memory fill or memory foam will give your beloved old pup the best sleep of its life, as well as a safe, comfortable refuge from the cold outside and the holiday hullabaloo inside. If it's your first time getting your dog a Mammoth bed, definitely check out the reviews from happy customers on our website – as a bonus, you get to see pictures of happy pups sleeping, which is adorable! The holidays can be a wild time for humans, so make sure you set your dog up with a healthy, comfortable bed in a corner of the home it can call its own.
Another small present you can get for your dog would be a harness or soft collar. Dogs, as they age, tend to become a little less reactive on leash (though this isn't always the case), and so they don't really need that Martingale collar or flat collar anymore. A harness can be much easier on a dog, especially one with arthritis, who just needs a little guidance in the right direction on walks. They also make soft collars – normally meant to be used on dogs post-surgery, as a kind of recovery collar, these can be great for very old dogs who don't enjoy being jostled around too much when walking.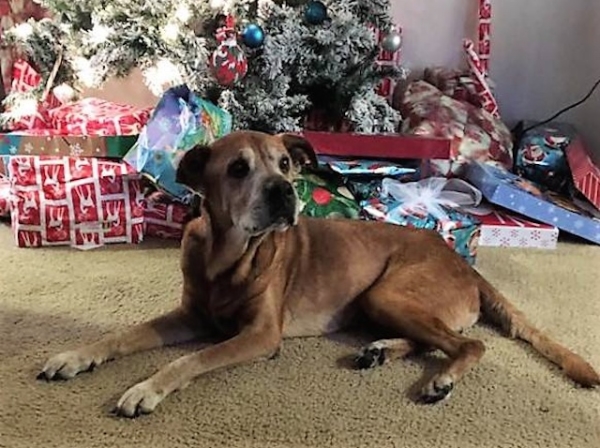 Another wintertime must for your old dog is snow boots, which can be as simple as those balloon-type ones they sell at the pet store for cheap. Especially if you're in a city that gets a lot of snow, where the sidewalks are routinely salted, these boots can spare your dog the harsh sting of salt on the paws. When you get home, just pop them off, and your dog can excitedly trundle back to their Mammoth dog bed to rest the remaining portion of the day.
Depending on how old your dog is as well, you may need to look into a ramp. A lot of dogs love the car – a love that doesn't go away with age – but are unable to muster the energy or strength to hop up through the door. Setting a ramp against it (which could even be a DIY ramp) will help your old pooch enjoy the breeze in their hair the same way they did as a small pup. This is great for holiday vacations. Also, if you're planning a holiday vacation, don't forget to bring your Mammoth Dog Bed, which easily comes apart for transport (or cleaning), and offers your dog a little bit of home on the road. If you're curious about any of our dog bed features, like its removable cushion or orthopedic qualities, you can learn more about us and our 20 years of expertise on our website.
Don't leave your old dog out in the cold this winter – give them a orthopedic dog bed from Mammoth Outlet, as well as the other gifts listed, and let them while away the winter in peace!