Even Pets Deserve Presents – A Holiday Guide To Happy Pets
Sure, your dog probably doesn't know that it's their birthday when you surprise them with a big, juicy steak – they just think you're in a super good mood that day, and that you happen to be giving away large pieces of beef without expecting a trick. Same with the holidays: your pet probably isn't looking at the Christmas tree, or at the Best Buy flyer and thinking to themselves, "I wonder what they'll get me this year!" But that's missing the point – you don't give your pet a present because they're expecting one; you give them a present because you love them and want to show them how much you care.
You want to give your pet something that they're going to use for a long time, something that makes them happy, keeps them healthy and doesn't fall apart after a couple of months as overseas products. Getting them a toy can be a real treat, as is giving them some of their favourite food, but if you want to get a gift that lasts, the quality dog beds we make at Mammoth Outlet are a wonderful addition to your home. Made with 12-38oz industrial fabrics, so even the most muscle-prone pups can have comfort, the dogs beds we make are also antibacterial, stain resistant and easy to toss in the washing machine, meaning that your generous gift won't lose its luster for a very long time.
And for an extra special present, check out our luxury dog beds. These come with a "double pillow" structure, a luxuriously soft quilted pillow-top over an orthopedic foam mattress, and headrest. This is like the Ritz Carlton of doggy digs, offering them support and comfort is the most important mission statement to Mammoth. Keeping them happy and healthy every single night (and on those lazy days, too!). The Mammoth memory foam is particularly great for that elderly pet in your life, who might suffer from achy joints and arthritis, and the bed's stain resistance (a feature on all the beds we make) is great for your older pet who might not enjoy full control of their bladder any longer. There is also the option to purchase a protective nylon liner that keeps soilage out on our memory foam dog beds.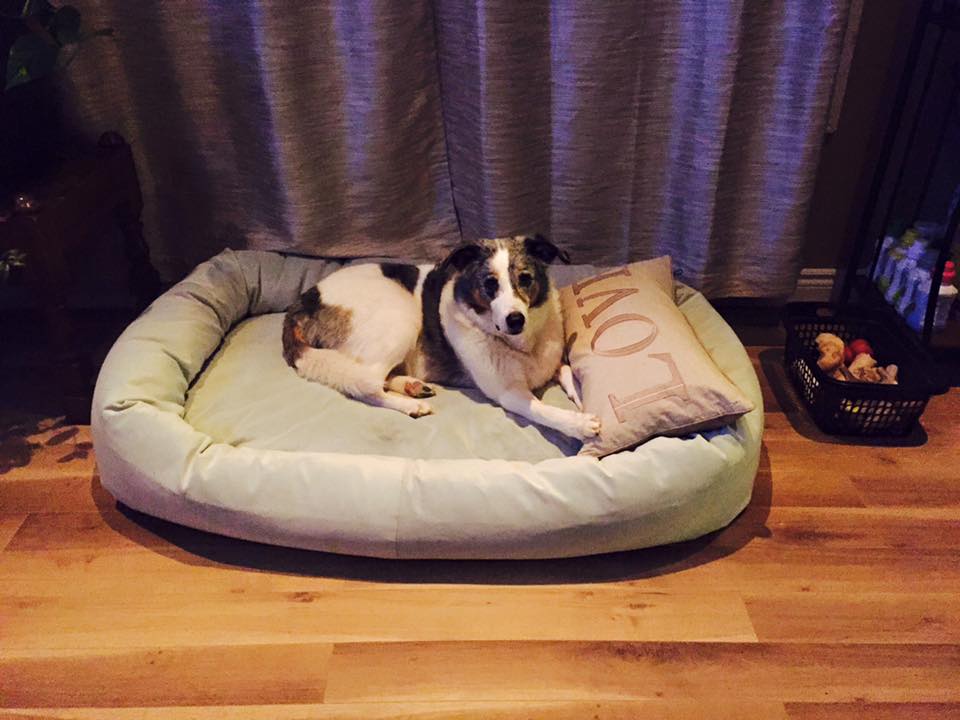 Another feature of a Mammoth dog bed that makes it such a thoughtful gift is that you can tailor it to your dog. Because we understand that the differences in size and breeds equate to differences in sleep needs, these aren't one-size-sleeps-all dog beds; you can find the perfect size dog bed for that special pooch by perusing our catalogue of options. After all, if you're going to give your pet a special gift, you want it to be personalized – you can't just get them a gift certificate to the movies.
A dog bed is also particularly important around the holidays, as it can be a time of great chaos in a household, with party guests coming and going, relatives staying over, and, for some, a strange, bright tree in the middle of the living room. In these times, a dog – especially if they're old or a little timid – craves a place of their own that they can go to curl up, get away from the commotion and lay comfortably for a while. Having a bed suited to their body type, that's made with high memory fill and doesn't flatten, is significant to them.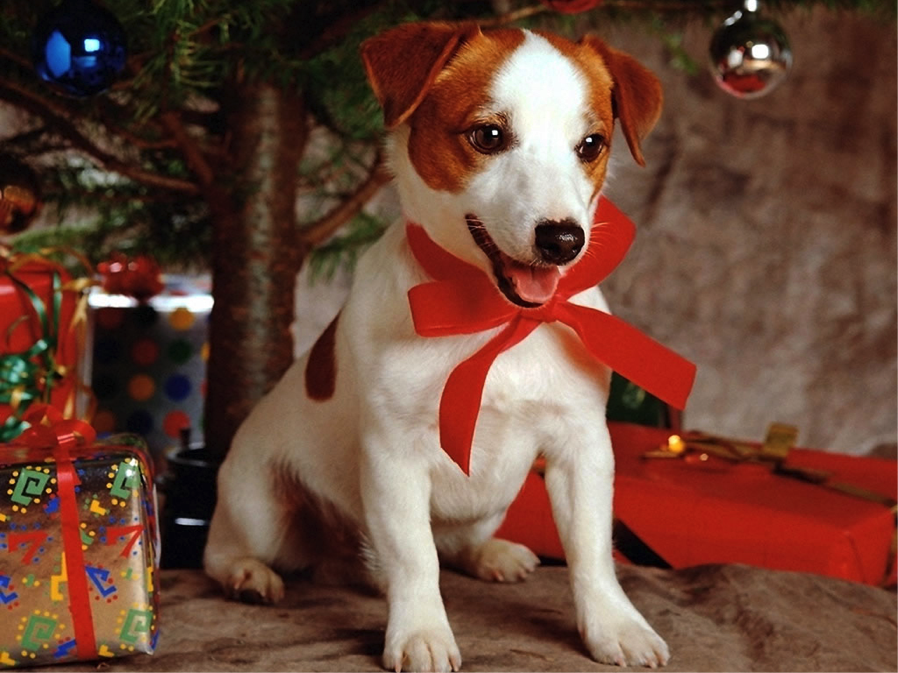 And if it's a holiday road trip you have planned, whether to see your family or to hit the slopes, check out our other pet beds that can be used as crate mats, or in the back of an SUV. Holiday travel can be stressful for everyone, and that goes for dogs as well, so make sure you keep them as comfy and relaxed as possible. When you reach your destination, set up a space for them with a comfortable dog bed, where they can be alone when they want to.
Even though they might not grasp the significance of the holiday season, your pooch will most certainly understand that you have their wellbeing and happiness in mind when you present them with a comfortable, durable Mammoth bed. Food and toys may make them happy temporarily, but a comfortable bed will be there for them night after night – the gift that keeps on giving.
HAPPY HOLIDAYS