How A Mammoth Bed Can Help Your Aging Dog This Holiday Season
Your dog just became a senior and that rambunctious young pup you remember taking home with you is not so energetic anymore. Her pace is slower, she spends most of her day resting, the veterinarian has detected early signs of arthritis in her leg joints and you are concerned about further issues developing. She's also a larger breed, putting her at a higher risk for hip dysplasia (deterioration of the hip joints), spondylosis deformans (degeneration of the spinal discs), among other skeletal conditions. Sometimes you wonder about the level of pain she is in, but how can you tell? Is she suffering in silence?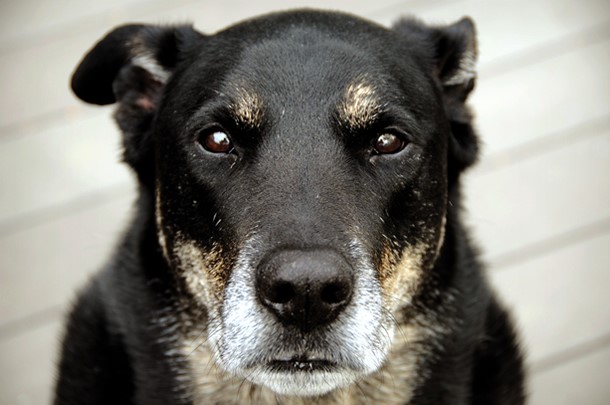 Subtle changes in her behavior might be the only clue that your aging dog is hurting. Back pain is common in mature dogs; they may recoil or avoid certain types of touch with a growl or a yelp. Generally, skeletal conditions in dogs do not come without their own set of symptoms, the onset of hip dysplasia for example is characterized by decreased activity, difficulty rising, decreased mobility and a reluctance to run, jump, or climb stairs, lameness or limping in the hind legs, and loss of muscle mass in the thighs.
After twenty years of research and development, we here at Mammoth have seen many dogs suffering from ailments, and over time have created specialty upgrades to our traditional orthopedic dog bed. Our beds make for the perfect holiday gift for the four-legged member of your family. Our beds come vet recommended and our upgrades were designed to provide extra soft support or firm support depending on your dog's needs. Our latex and memory foam mattresses were developed for even pressure distribution – cushioning those already aching bones and joints.
If your dog's immune system is not as strong as it once was, the latex foam is a healthy option. It has been proven in independent studies to be antimicrobial and hypo-allergenic. Latex hinders the growth of mold, mildew, fungus and bacteria – mitigating the need for costly surgery and protecting your dog from catching any unwanted infections especially when at a vulnerable age.
If your dog is older and is spending the majority of her day sleeping, you want to make sure that spine is getting the support it needs. The upgrade to memory foam is highly recommended and not that much more expensive; it will mold to your dog's body, holding her in place as she rests. Furthermore, the foams we use are non-toxic, nor are they made with the use of adhesives. We also give you the option to order the added protection of a nylon liner if your dog is getting to an age where holding her bladder is proving to be difficult.
Mammoth beds are designed to withstand the everyday demands of your pet for her entire lifetime. We use only the toughest heavy weight 12 to 38 oz poly-cotton canvas, denims, microfiber/velvets, suedes, and Cordura. Every bed comes with a Velcro slipcover system, which can be washed easily in your machine at home.
Finally, all of our beds are made locally with no offshore manufacturing. We can guarantee you satisfaction and deal with any issues that might arise with your holiday purchase swiftly. Not only are we recommended by veterinarians but also breeders, daycares, groomers, and people like yourself who whose canine pals can't get enough of our products. If you're considering a Mammoth bed but aren't sure where to start when it comes to choosing for your dog's pre-existing conditions, consider the breed selection option on our site. We also have friendly staff available to chat with you either online, or by the phone – you can rest assured that when you buy a Mammoth, you'll be making the most informed decision.