Spotlight On The Irish Wolfhound: How A Mammoth-Sized Bed Can Help Your Mammoth-Sized Friend
The Irish Wolf Hound is one of the Europe's oldest dog breeds, once used to hunt wolves for their fur. It is also deemed by the American Kennel Club to be the tallest of all dog breeds! Irish Wolfhounds are praised by breeders for their power, quickness, and sharp sense of sight which differentiates them from your average hounds that primarily use smell to make sense of their environment. In today's day and age, while owners might not be introducing hounds into their household to hunt down meat, these dogs are beloved for their intelligence, patience, stillness and spatial awareness, as well as for bonding strongly with their owners. While very large, a young Irish Wolfhound is not as destructive as a Great Dane pup and may prove to be a nice alternative for more reserved people if they like bigger dogs.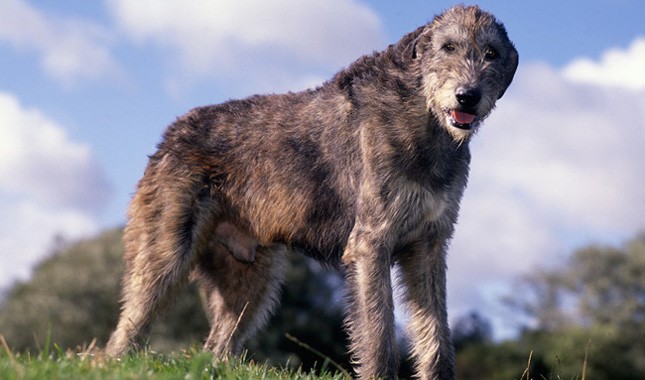 However, though they are very muscular, strong, and built for the hunt – their size makes them susceptible to a number of health problems. The average height of an Irish wolfhound, believe it or not, is taller than that of a Great Dane; sometimes reaching 7 feet tall on hind legs!
Unfortunately, like many large dog breeds, Irish Wolfhounds have a short lifespan, with many only living half as long as their smaller sized companions at an average of 7 years – most often passing from bone cancer. In order for an Irish Wolfhound to live a full life, it requires a lot of exercise, and comfortable rest. With proper support for their bones and joints after a long day out in the yard or at the park, you will help your strong, silent-type of friend get the cushioning they need to stay as healthy as possible for as long as possible.
Why not start with an extra extra-large breed Mammoth dog bed? We at Mammoth have been designing dog beds for large breeds since 1995, and through extensive research have developed a number of custom beds based off of what each different size of canine needs most. We've discovered that virtually no dog bed, high quality or not, has really existed quite in the way we've developed ours. This extra extra-large bed measures at six feet long over four feet wide – perfect for an Irish Wolfhound, and the bed will support weights of up to 200lbs. Moreover, the mattress we use is made exclusively from furniture grade, high density orthopedic foam which provides long lasting support that withstands wear and tear. Included with the bed is an extra-large bolster providing a little bit of extra security for your shy giant.
When it comes to laundering, we've made it easy and put a Velcro system in place, making the covers easy to remove. The covers are also made from an industrial strength canvas that keeps it looking new wash after wash. We understand that a large dog bed such as this one may very well become a part of your living room, this is why our covers also come in a variety colours to help it blend better into the look of your home.
Finally, our Mammoth beds come recommended by vets all over the continent, and are proven to reduce skeletal, and spine problems that might occur later on in your dog's life. Just because your Irish Wolfhound may age faster, does not mean he has to feel like he is! Introduce a Mammoth bed into his home and rest assured that you're doing all you can for your gigantic pal.
Looking for an Irish Wolfhound dog bed, click here.