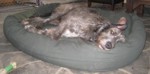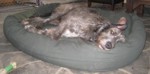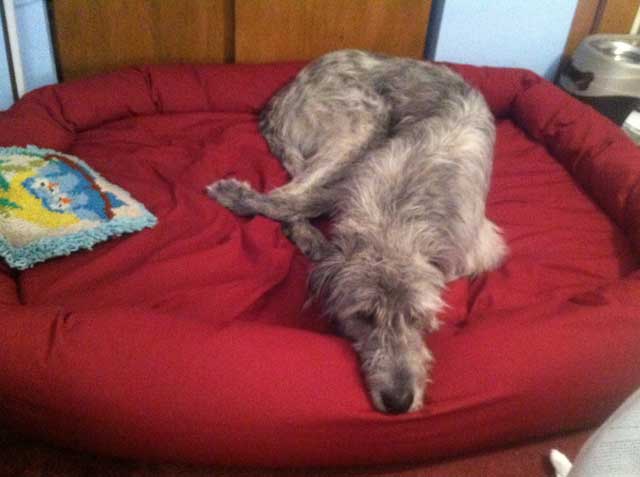 A one-time price of
$249.99
will be added to your order.
Description
More Info
Color Chart
Reviews (2)
Irish Wolfhound Dog Bed
The Irish Wolfhound is a working dog that needs extra large space to rest. Mammoth designed this huge bed to accommodate breeds over 200 pounds or two Irish Wolfhounds or an Irish Wolfhound and a Great Dane. The bed is six feet by four feet and offers a surrounding large bolster for head and back support. The mattress is made with a vet recommended orthopedic high density foam core. There are no flat spots and weight can evenly distribute on this Mammoth size bed. Long term support is important for the Irish Wolfhound for proper hip and elbow maintenance.
Covers remove easily for washing with a carefree Velcro seal.
The industrial strength upholstery canvas ensures breathable long wear. The upholstery grade material is made to withstand the daily wear and tear of your Irish Wolfhound, and looks better with every wash. Only the highest quality thread is used to create a professional double serge for added strength. Don't settle for less. When it comes to superior quality, no other bed compares to a Mammoth. Your #1 choice in an Irish Wolfhound dog bed.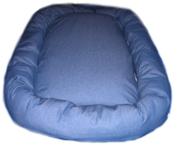 We have been offering superior quality, luxury dog beds since 1995.
Order yours today!
Mammoth Extra Extra Large Oblong Dog Beds
Extra Extra Large Oblong (72x55) SKU#803 Want this bed with memory foam,
click here
2 Reviews for Irish Wolf Hound Dog Bed
Big enough for both of us! - Tuesday, April 9, 2019

Well, we always have a hard time finding anything that will fit Oli, our Irish Wolfhound. Luckily one day I was googling and there you appeared! I just want to tell you what a fantastic bed this is, not only is there enough room for Oli but for me too. Thank you for making beds big enough for both of us!

Zzzzzzzzz - Saturday, November 4, 2017

Dear Mammoth, our mom ordered 1 bed when she got her first Irish Wolfie, Fiona Rose. That was almost 5 years ago. Then she got me in December! I'm Cupcake, aka Captain Cups. Mom bought a new bed when I showed up. Now we have moved to a new house and she decided to buy a second bed so we can relax in the living room while we watch tv. We LOVE our two beds. We each weigh about 170 lbs, and we can cuddle and sleep together on just one, in the living room, or in our bedroom. Our favorite color is turquoise. (Hint, hint). Thanks for making our lives so happy! Cups and Fi Smith.
Submitting Your Review, Please Wait
Your Review Has Been Submitted Successfully
Add a review for Irish Wolf Hound Dog Bed
You must include a title, rating, and message in your review.
Your Review Title
Your Rating
Your Review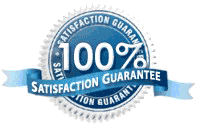 Providing quality for over 20 years


12 – 38oz USA upholstery fabrics

Virgin high memory upholstery fiber


Removable / reversible cushion


100% machine wash/dryable 

Anti odor fabric protector

Knowledge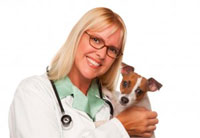 Mammoth is the recommended brand by American Veterinarians.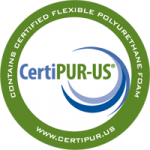 CertiPUR-US™ certified for quality, durability and product safety.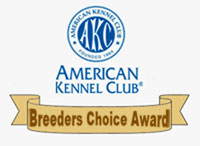 AKC and breeders approve our products for our durability, ease of cleanliness, long term usage and comfort.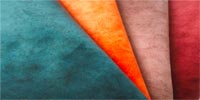 Durable fabrics with an industrial rating of up to 50,000 double rubs. Our fabrics are used on applications such as aviation, restaurant seating and furniture.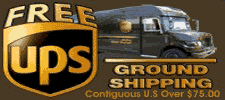 Get FREE UPS shipping to 48 contiguous states. We also ship USPS.
Origin Of Irish Wolf Hound
The Irish Wolfhound is one of the oldest recorded breeds back to the first century, documented 7000BC. They were bred as war dogs in Ireland and originally named the Irish Wolfdogge. This breed was often used by farmers to protect their livestock from wolves and guard their homes. The wolf is now extinct in Ireland thanks to the Irish Wolfhound. They were used to hunt Boar and Deer and were ideal in providing food. They would kill and capture coyotes and were very ferocious. They guarded royalty and were guardians of Kings and Queens. They have served both royalty and soldiers for many years. By the mid 19th century they were revived by Captain Graham by rebreeding the dog with the Great Dane, Deerhound and Borzoi.
Temperament
Traditionally a rather aggressive but loyal dog. Today they display a calm and even temperament. They are intelligent, independent, friendly with humans, but can be aggressive with other dogs. The Irish Wolfhound motto "Gentle when stroked. Fierce when provoked"
Size
Males – stand 34-35 inches
Females – stand 30-34 inches
Weight
Males- Average 150-180Lbs
Females- 105-150lbs
Fun Facts
Did you know United States President Hebert Hoover and President J.F. Kennedy both owned Irish Wolfhounds? President J.F. Kennedy obtained his Irish Wolfhound named "Wolf" as a gift from father Thomas Kennedy in Dublin Ireland. After moving into the White House, President Herbert Hoover was presented with an Irish Wolfhound from an Irish Wolfhound breeder, whom they named Patrick.
Training Tips
This breed is very intelligent so very easy to train. They are also very independent, so you need to be consistent and patient with the training. Be aware of their skeletal frame and let the breed take their time after a command is given as not to hurt their structure from doing commands to quickly. They are most responsive to positive reinforcement. They also enjoy a lot of rest as they are not the most active breed. Be gentle and kind in your training with them as they are quite an emotional breed, you want to avoid any misunderstandings. You need to take care in how you deal with them so you don't damage your relationship. More attention given to another dog or the silent treatment can be taken the wrong way.
Stories
We always love to hear stories about your Irish Wolfhound, share a tale with us.