Ways to include your Pets in the Holidays Festivities.
The holidays are a great time for gift-giving, eating well, and sharing in the company of the ones you love the most. You love your pet all year round and care about their comfort and health more than anything.
That's why you show them you care with vet-recommended, comfortable, and durable high quality dog beds for large dogs that your pup will love. If you have been looking to get a dog bed this winter to pamper your large or extra-large breed pup, then Mammoth Dog Beds is the one place you need to go for lifetime warranty beds that are easy to clean and stylish, too.
Your pets are a huge part of your life and aside from giving them a warm place to sleep, you want to show them how much you care during the holidays. Especially when it comes to giving them a warm and comfortable place to sleep, it's important to know the best size for your breed when looking for a dog bed. Read on to learn some fun ways you can include your dog in your holiday festivities.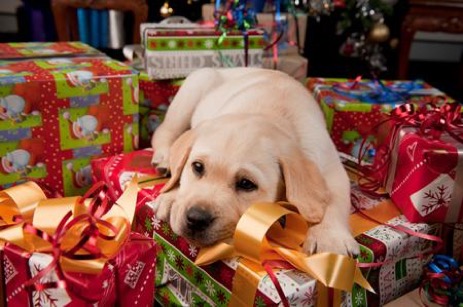 Take Some Festive Photos
You can do these at home or you can pack up and head to an animal shelter's special photo event. If you choose to take your photos at home, you can put up some decorations and set a timer on your camera for your own mini photo shoot with your pup. The benefit of going to a shelter or animal photo event is that you don't have to play photographer and you might even get to meet (and pose with) Santa Claus.
No matter which way you go about taking holiday photos with your pup, including them in the process and sending out the final photos to friends and family is a great way to honour their special place in your family while leaving you with memories to hold onto for years to come.
Find Pet-Friendly Activities
If you can't stomach the guilt of leaving your special pup at home while the rest of the family heads out to a Santa's village, then why not look for dog-friendly activities that allow you to include all members of the family? One great place to start is your local animal shelter.
Many shelters typically host special holiday activities for animals that are interactive and accessible. These activities often serve as fundraisers so you can feel good making a contribution to the welfare of other animals as you enjoy the company of your dog.
Bake Doggie Cookies
Baking holiday cookies and treats is a tradition in many households and it's easy to extend the cookie baking goodness to your pet by making homemade dog treats. With all sorts of recipes for healthy dog treats available online and a sense of what your dog loves, you can make special doggie biscuits in the shapes of Christmas trees, stars, or little snowmen.
The benefits of making your own dog biscuits are many: you have full control over what goes into the treat, you avoid unhealthy additives, and you have the flexibility to make tasty modifications based on what your dog enjoys the most. It's a fun activity, too, and one that can involve any young ones who want to show their pet some love during the holidays.