Large Dog Breeds Have Unique Needs.
It hasn't always been easy to find a reliable dog bed manufacturer that caters to large breeds. Many pet owners who didn't know their options would find themselves buying dog beds for medium dogs even though their pup was a large or extra-large breed. Without meaning any harm, these owners were giving their pet a bed that didn't offer the right amount of support.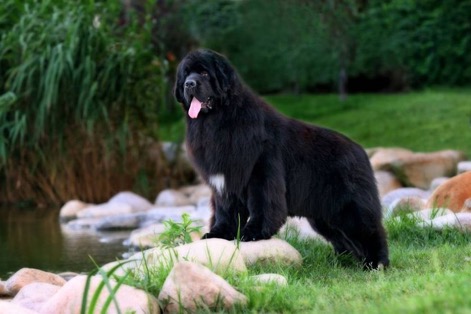 Mammoth Dog Beds understands that the needs of large and extra-large dogs aren't the same as every other size of canine. Even as you first start to learn about extra large dog beds, you will see that these dogs need ample support for their bones. That's why for the last 20 years we've been making orthopedic dog beds that cater especially to the larger breeds of dog.
Your Young Dog Will Grow
If you've got a younger dog but you know that its breed means it will grow to be quite large, then size up when you're buying a dog bed. Some of the notoriously large breeds like the English Mastiff, Great Dane, or Irish Wolfhound will certainly need as much space as possible to stretch out and relax.
Our dog beds for large dog beds are made with extra durable material and super supportive, high memory fill that can support the weight of a large dog. And when you've got a dog like a Mastiff that can weigh up to 200 pounds, you're going to be grateful for all the support you can get.
Large Dog Breed Nutrition
Where your dog lays his head is important for his health and so is the food he eats. As a pet owner, you know that the world of pet food is vast. There's lots to look through when you go to the pet store and plenty of different brands, flavors, and recipes for your dog. Many dog food brands divide their offerings according to dog size with special formulas for small, medium, and large dog breeds. You also see different foods that correspond with dog age.
Large dog breeds have unique nutritional needs that pet owners should consider. The best way to feed your pet is with a complete and balanced commercial diet since that is the most reliable and convenient choice. These commercial foods include grains, vegetables, meats, and fruits and are meant to meet dog food regulations. Off course there is also the option to feed RAW.
Large dog nutrition is similar to that of small and medium dogs with some exceptions. Since large dog breeds are more susceptible to obesity, orthopedic disease, and bloat in their adulthood, a monitored diet with nutritious foods and appropriate levels of calcium, vitamin D, and phosphorus can keep your pup healthy.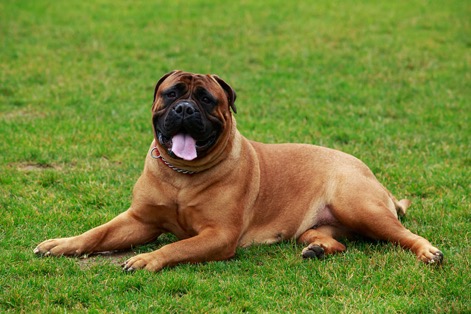 Take Care of Them
Your dog brings so much joy to your life so you want to give back the love. A quality bed that supports their weight, is easy to clean, and comes with a lifetime warranty is an excellent way to show them love. And you don't have to look far for the best quality, just look at all the great and excellent options available for your pup from Mammoth.
It's Valentines, don't forget your pup. Give them a special treat, a nice dog bed or just a big hug for all the love they have given you….