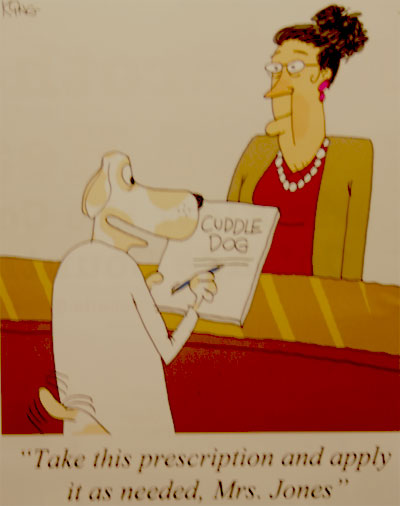 During the busy work week…all the shopping…dealing with the kids…don't forget your most valuable member of the family.
It's always a good prescription to spend some time with your dog and cuddle. Why not do it together on a Mammoth dog bed. Because with a Mammoth bed,  you can.
I have found myself laying with my dog on several occasions and sometimes have fallen asleep on the Mammoth Dog Bed with my dog.
One customer sent in this picture. I'm sorry Samantha, had to use this one…thanks for the pic..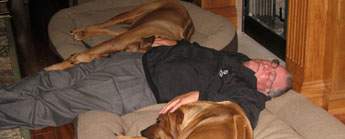 Mammoth Dog Bed Review:
We recently received our two extra large Mammoth dog beds for our Rhodesian Ridgebacks.  It took them about 4 seconds to absolutely LOVE them.  And, as you can see from this photo….it didn't take my husband much longer!!!  Thanks for a wonderful product!!
Samantha S…..
Ponte Vedra Beach, Fl, USA
Dog bed buyer for 30 years & so glad I discovered you!
Thanks so much once again…May all of you have the best Christmas, Hanuka and a blessed Happy New Year from all of us at Mammoth Dog Beds.