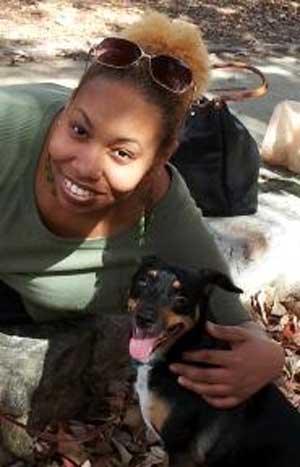 Blu was a country dog and liked no one…except my mother. He was with her when she passed November 19, 2011. He led my aunt to find her body and then ran out of the house when the paramedics and coroner arrived. He stayed in the woods and cried and howled for a week and would not come home.
The night before the memorial, he slept on the porch in the rain, because he still would not come in the house. The morning of my mother's memorial, he finally came in the house and walked in all the rooms looking for her and whined unable to smell her scent. He eventually gave up, stood at the opened door and began to howl as I looked out the window weeping.
Today, Blu never leaves my side and I spoil him exactly how my mother would want me to. He has given me reason to live and push through the pain in my grieving period. I know my mother looks on smiling knowing her daughter and "son" are taking care of each other. Although November 19, 2011 is a sad day for me, it is bitter sweet because it united Blu and I as a family.