139th Westminster Kennel Club famously displayed another year of fantastic dogs, handlers, breeders and spectators. I'll get right to the point before talking a bit about my favourite group, "the working dog group". Best in show produced 7 dogs up for judging from all groups.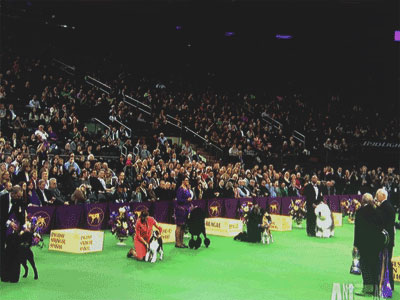 The famous Portuguese Water Dog , Matise, 39 best in shows from the working group, what a specimen. Springer Spaniel, Liz from sporting group, won 6 best in show. Beagle, Miss P, hound group, 5 best in show. Standard Poodle, Flame, from non-sporting group won 4 best in show. Old English Sheep Dog, Swagger from herding group, won 5 best in show. Sky Terrier, Charlie from the terrier group, 50 best in show. Shitshu, Rocket from the toy group.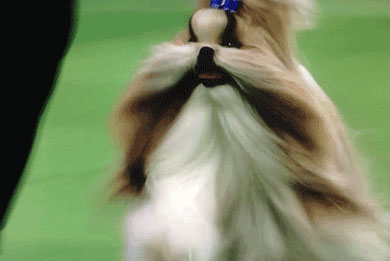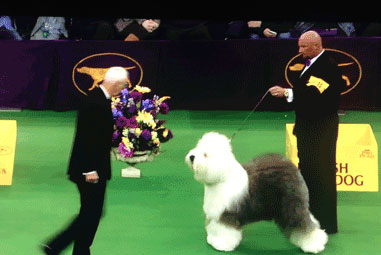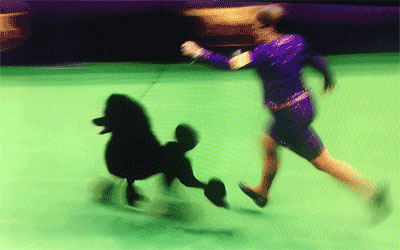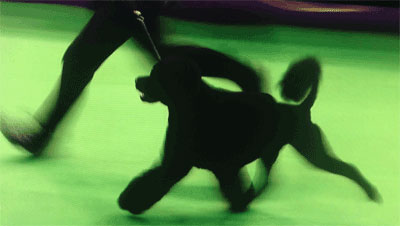 BEST IN SHOW GOES TO – CHARLIE, THE BEAGLE. CONGRATULATIONS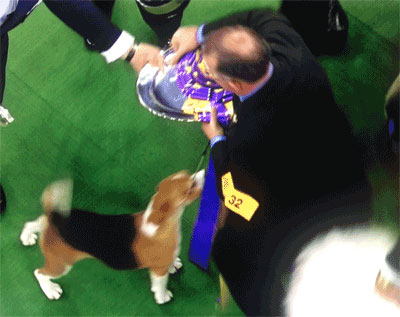 So I must say that I love watching the dogs prance in the ring at their best. I'm just going to cover the Working Group. In the Working group, The Akita was first up. Very cute, loyal, very muscular, intelligent and great family pet. The huge Anatolin Shepherd was next with a I'm ready for a job attitude. Everyones favourite the Bernese Mountain dog, so curly and bear like. Black Russian Terrier was hairy and also all muscle. Fearless boxer for protection..they love to throw their paws up in the air like boxing. Bull Mastiff , a protector of old English estates back in the day, a dependable partner. Cane Corso, an Italian dog orientated from the legion..short hair and quite funny looking. Chinook was fantastic, an American breed, loving companion and New Hampshire's state dog. German Pincher, police working dog and service dog..Elegant and mystique. One of my favourites. French breed, Dogie Bordeaux is loyal and affectionate to his master, much like the Bull Mastiff. German Pincher, an assertive and fun loving dog. The Giant Schnauzer originating in Germany with black long hair. Chases Geese and dear off the lawn. The Great Dane, gentle giant that hunts wild boar. So calm and collective, needs a good master. Great Pyrenees protector of kings. Beautiful white fur but you don't want to mess with this dog. Greater Swiss Mountain Dog, much like a Berner with short hair and I think a little smarter in the right care. Hungarian Komondor, fearless protector..Dread locks might be tad difficult to keep clean. Definitely not for everyone. Kuvasz, also an Hungarian dog breed for farmers aid. Leonburger is also a farm dog that is loyal, good swimmer and great companion. Mastiff, the foundation for many breeds. Neapolitan Mastiff drools a lot and needs a specific master to match lol. Newfoundland, large, strong, great swimmer that hauls anything like wood from the forest. Portuguese Water Dog, the king of fisherman, loyal and ready for a full days work in the water. Rottweiler was next, a loyal family companion, highly determined and loves to perform a task. St Bernard from the Swiss Alps, very hairy, intelligent, very good nature. Smiling face Samoyed with bright white hair and curly tail. The sled pulling dog the Siberian Husky, very head strong. Standard Schnauzer, the ratter, silver like coat. Tibetan Mastiff, fearless and extremely stubborn.
The Working Group judging somehow reduced all these wonderful dogs into seven semi-finalists. Berneese, Doberman, Schnauzer, Leonburger, Portuguese Water Dog, Samoyed, Husky. Potty gets picked, Matise the Portuguese Water Dog wins Best In Group.