Best Dog Accessories For Winter
It's getting cold outside and as you prepare yourself for the cold, you also want to have the right doggie accessories to keep your pup warm and dry throughout the winter months. As a provider of various models of the best large dog beds, we know a thing or two about happy and healthy dogs. We're sharing some of the best dog accessories for winter because we truly care about dogs — learn more about us to understand our passion and to discover our beds for large breed dogs.
Safety Lights
Winter time is when the days get shorter and the nights get longer. You still need to take your pup out for walks, though, which means you'll be spending some walks in the dark until the warmer months come back. In the darker months, it's important to make sure your dog stays visible so you know where they are at all times. That's where safety lights for dogs come in. There are different styles of safety lights for dogs — two popular types are the glowing collar and the clip-on beacon light. A light on your dog makes it easy to spot them and makes them visible to driving cars, too.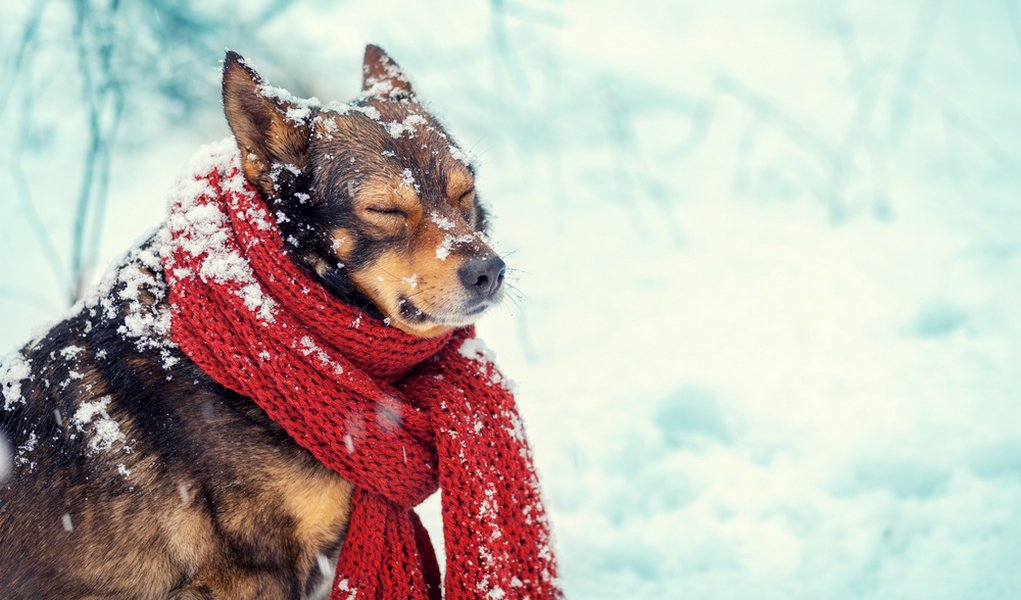 Booties
The cold on your dog's paws can be uncomfortable at long exposures, and walking on ice for long periods of time can cause harm. On top of the cold, dog owners should be on the lookout for de-icing chemicals that can also harm a dog's paws. Dog boots (or booties) offer protection from those harmful elements and many come with reflective trim as an added safety feature. The booties should be waterproof, warm, and have rubber soles for traction.
Paw Balm
Not all dogs are patient enough to keep their booties on for a walk. If your pet doesn't like wearing boots and you end up losing them pretty frequently, then doggie booties just might not work to protect your pup's paws. There is a way to still have peace of mind about protecting your dog's feet from the cold and from the salted roads.
Paw balm is petroleum-free and contains skin-soothing ingredients like shea butter, coconut oil, aloe vera, Vitamin E, and more. It comes in stick form (like deodorant) and you simply have to roll it on your doggie's feet for a layer of protection from the winter elements.
Raincoats
Taking your dog out in the colder months means they're likely to encounter snow at one point or another. Raincoats for dogs keep your pet dry from all forms of precipitation so when you get back home, your dog isn't all cold and wet. After all, they likely want to warm up in a cozy dog bed from Mammoth Dog Beds. Like the booties, doggie raincoats may come with reflective material on them for safety.
Don't forget to take a look at the many amazing quality dog beds Mammoth has to offer. After all, it's the holidays and your best friend needs some extra attention and love.