Mammoth Memory Foam Dog Beds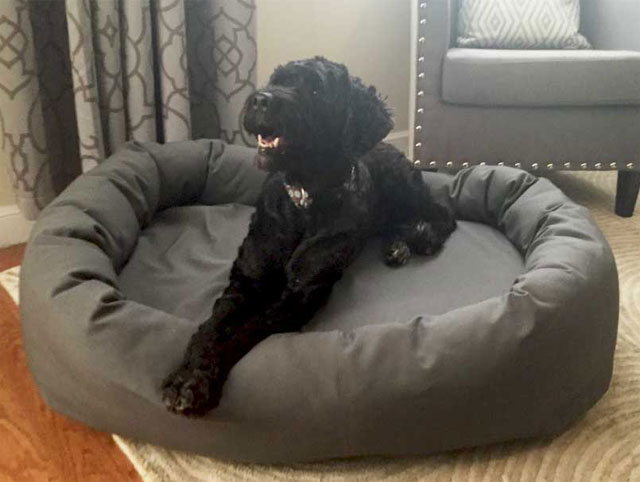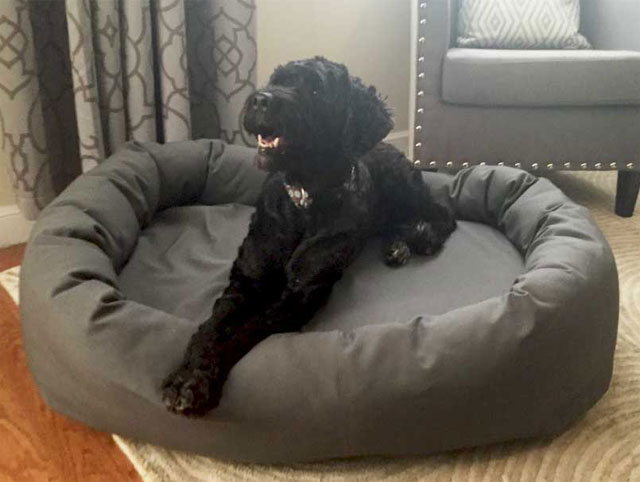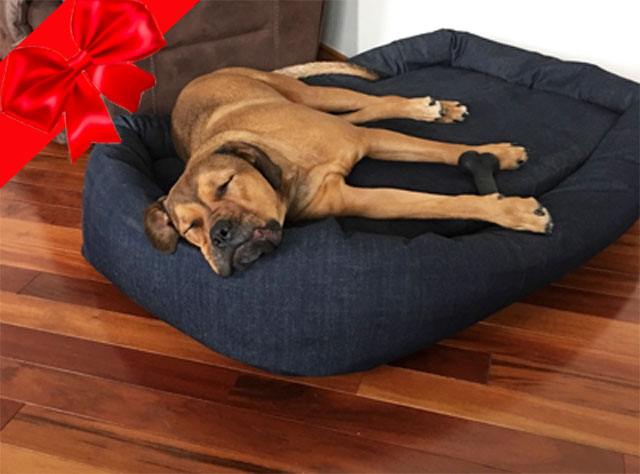 A one-time price of
$109.99
will be added to your order.
Description
More Info
Color Chart
Reviews (64)
Mammoth Memory Foam Dog Beds
Your dog spends over half the day resting or sleeping, it's imperative that you provide your best friend with a dog bed that is supportive for the long term. Mammoth dog beds are the worlds leading dog bed, our superior quality is designed to accompany any large or extra large breed, perfect for the lazy lounging dog. Mammoth Memory Foam dog beds are durable and mold to your dog's body. The orthopedic foam mattress is standard on this model. Composed of a removable orthopedic foam mattress for travel, and a cozy ring for support. The covers remove easily with a trouble free Velcro seal, located on both the mattress and outer bolster. The filling in the bolster is our own engineered "Mammoth Memory LoftTM" a non-balling, virgin, hypo-allergenic, high memory upholstery fiber fill, wrapped in a thick and durable polypropylene liner so you can fully decontaminate in the wash cycle.
Visco-Elastic Memory Foam Upgrade
Upgrade to the memory foam mattress which is perfect for dogs with hip or joint problems. Senior dogs will also benefit from a our memory foam dog bed. More on ortho foam. Total mattress height is up to six inches of premium non-toxic domestic foam and can support over 200 pounds with ease. Your dog's bed will never flatten again.
Waterproof Nylon Liner Upgrade
Triple Protection. Add the nylon liner if you have an incontinent, messy dog or younger puppy. The nylon liner is a 600d thick Cordura which provides a third layer to protect your investment.
Upholstery Fabrics
You can choose from our selection of heavy weight industrial strength canvas, denims and soft microvelvets, that look better with every wash. Our fantastic fabric event is on now for a limited time, all below retail pricing. Mammoth has acquired hundreds of luxurious upholstery pattern selections, micro-suedes and leatherettes to choose from. The upholstery grade material is made to withstand the daily wear and tear of your dog. Only quality thread is used to create a professional double serge for added strength.
No other bed compares, choose Mammoth.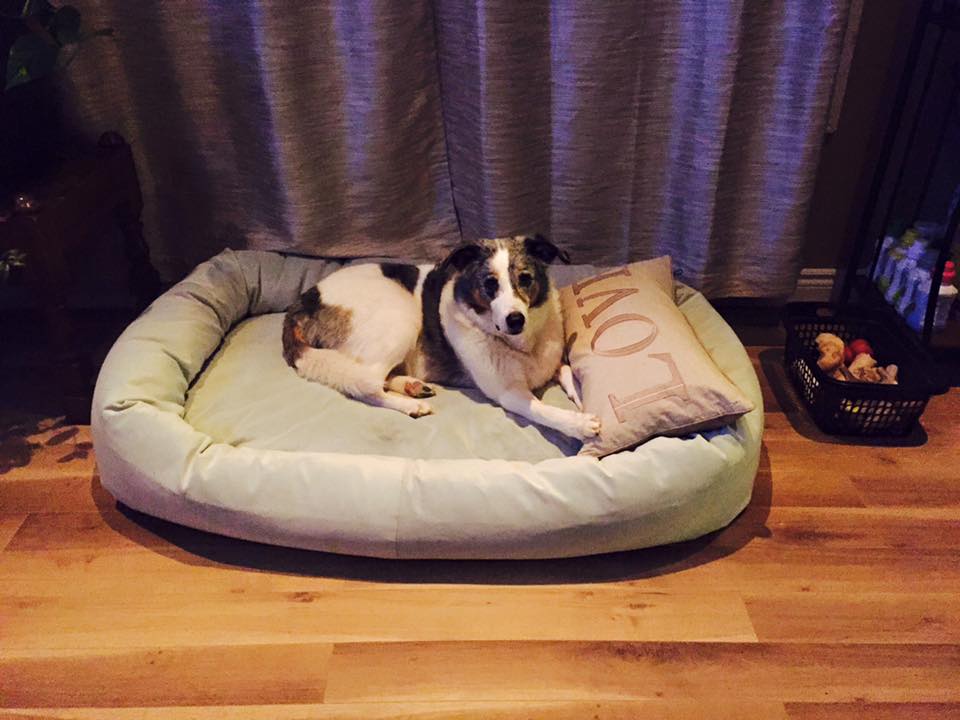 Extra Set Of Covers
An extra set of covers is offered as an added option. Extra covers are for dog lovers wanting to change the look of the bed or have another set of covers while washing, simply change the covers then wash and store. By adding extra covers to your order, your dog will never be without a memory foam dog bed on wash day.
Replacement Parts
On average, Mammoth Beds last more then 15 years, rest assured that replacement parts, if needed, are always available. Mammoth Dog Bed owners enjoy years of quality from a memory foam dog bed that always looks like the first day you introduced it to your dog.
Luxury at an affordable price.
Your dog will thank you.
Order yours today!
Mammoth Oblong Dog Beds come in 4 sizes. Made to accommodate breeds from 50Lbs to over 200Lbs
Medium Memory Foam (33×30) SKU#800m – (Accommodates Breeds up to 50LBS) – 4-5″ Mattress
Eg. English Bulldog, American Eskimo
Large Memory Foam (44×36) SKU#801m – (Accommodates Breeds up to 100LBS) – 5″ Mattress
Eg. Labrador Retreiver, Siberian Husky
Extra Large Memory Foam (55×42) SKU#802m – (Accommodates Breeds up to 200LBS) – 6″ Mattress
Eg. Great Dane, Bernese Mountain Dog
Extra Extra Large Memory Foam (72×55) SKU#803m – (Accommodates Breeds over 200LBS+) – 6″ Mattress
Eg. Irish Wolf Hound, English Mastiff, Great Dane, Great Pyrenees
Nylon Liner
Nylon liner option protects the mattress from accidents. Used mainly for incontinence, it is a great option to add to protect the mattress and can be used independently. 
64 Reviews for Mammoth Memory Foam Dog Beds
So Happy - Wednesday, January 13, 2021

I am so happy I purchased this bed and added the memory foam. She is 16 weeks and 45 pounds so she has a lot more growing to do and this bed will accommodate the growth. My husband has let her sleep on our couch so she wouldn't sleep anywhere but on the couch until this bed arrived. Thank you for a well made comfy bed for our girl.

My Greyhounds LOVE This Bed - Tuesday, December 29, 2020

I have several Greys, and this is by far the most popular dog bed in my household. It's big enough for my male dogs, and my smaller females will often share it. It has undergone a lot of digging and nesting behaviors in the 18mos I have had it, yet has held up beautifully without any tears or wear. Easy to wash and dry. Highly recommended! Thank you!

OMG Best Bed Ever - Thursday, December 3, 2020

OMG the best dog bed I have ever owned and I have owned so many since I have had dogs my entire life and I'm 70 years old. My big old boy loves it!!!!!

Thanks for a great bed!!!!!!

Cindy

Mastiff love - Thursday, September 17, 2020

Finally a bed that is comfortable for my 190 pound English Mastiff. He can totally lay in any direction and still be in the confines of his bed. Comes in 2 pieces. The pillow on top is super thick... temperpedic heavy. My Mastiff loves it and so do I. I was a little hesitant to pay 200 dollars for a dog bed but this was worth it. He has a ton of extra room. And he weighs 190 pounds!

Wonderful Product - Friday, September 11, 2020

We purchased a Mammoth Extra Large Memory Foam dog bed years ago. You have a wonderful product. Our, now 12 year old dogs still enjoy their beds.
Thanks

Best Orthopedic - Sunday, April 26, 2020

Our dog Shade had been scratching a lot and we were going through allergy testing. We read that some beds made outside of USA could make some dogs itch. We were so glad when we found Mammoth pet beds! He fell in love with it instantly, loves resting his head on the outside and stopped scratching on it! We're going to order a second for him!

Amazing Bed - Sunday, April 26, 2020

This bed is amazing. The quality is excellent and our old girl loves her bed. We literally got it 30 minutes ago and she is already lounging in comfort and style. Cannot wait for our next bed to be delivered this week for our other girls.

Senior Dane Is Happy - Sunday, January 19, 2020

My senior great dane, Buddy, is having problems with his legs and can't get on the couch. So we bought him this bed so he can be comfortable laying on the floor. Let's just say he doesn't miss the couch and loves his bed!

Exceeded Expectations - Friday, December 27, 2019

Our Bugzie is loving her new bed! It really exceeded all of our expectations!

Supportive staff! - Friday, December 13, 2019

You have been so kind and helpful and incredibly well informed, patient beyond belief and ultimately helped me decide on a bed. Thank you for having such an accommodating support staff.

Happy fur family - Wednesday, June 19, 2019

I purchased a large orthopedic oblong bed for my Basset Hound back in 2011 or 2012. The bed was just what he needed as he was old and nearing the end of his life. Since then, my other dogs (and the cat) think it's he best thing since sliced bread. Thank you we are one happy fur family!

You got it going on. - Wednesday, May 1, 2019

My dogs favorite place to hang out at 8 years old. I want one for myself. So plush and the quality is amazing. Best quality orthopedic dog bed there is..take my word for it.

ONLY BED SHE HAS EVER LOVED - Thursday, February 7, 2019

This is the only dog bed that Abi has ever slept in. She really likes it. I like it because it is a quality product. I expect that this bed will last forever. Thank you

Purchased XXL-Secretariat - Tuesday, February 5, 2019

Dear Mammoth. I finally got my dog bed last Friday. As soon as I put it on the floor my Dane crawled it and didn't move for 4 hours. We both love it. I will send a picture soon.

Even Great For Pigs! - Thursday, January 17, 2019

I've bought Mammoth dog beds over the past 14 years, starting with my first Rottie and then again with my present Rottie. We now have a pig, so I got the extra large and he loves it! Its quite roomy. I could snuggle with them, whoever is on it, with no problem. Pigs love to make nests and I got tired of trippiing over bundles of fabrics, clothes, blankets, or whatever he could pilfer. So glad he finds the bed 2 hooves up, with his sleeping bag to burrow in if needed.

Huge - Tuesday, December 4, 2018

I just received the xtra large bed.The bed is heavy and huge,no disappointment there. My dog Rocky likes it,he's been in it since I laid it out for him. Rocky is 8 years old so I wanted a quality memory foam mattress that wouldn't sag so his joints are protected.I think I've found it in this bed.
Rocky's mom

AWESOME! **MAKE SURE TO BUY THIS AMAZING BED!!! - Monday, November 26, 2018

Thank you for such a great product. We purchased a memory foam dog bed with nylon liner and its perfect for our yellow lab. Our dog, Toby loves his new comfy bed! The pewter color matches very well with our grey leather couch and we know that the nylon liner will be added touch when it comes keeping the mattress even odor free. This was recommended by a friend who's got a Great Dane and has used it for over 6 years! Well done!! Five Stars!! Highly recommended this awesome product!!

Great Day - Saturday, November 17, 2018

Our dog Major is 10 and we wanted something that would be comfortable on his joints and he would like. He took to his new bed right off. I love the quality and it will make it so much easier for us to keep it clean. It is a win win all the way around!

Vet Recommended - Tuesday, November 13, 2018

I just took my dog to the vet because he has an eye infection. I took my two year old memmory foam bed with me and I wanted you to know that he said this is the best bed he has ever seen. My dog adores it and it's so well made that I know it will last many more years with my big buddy.

So Glad I Found You - Saturday, September 22, 2018

My dog loves your bed so much, I am glad he has the orthopedic support he needs for his aching joints. You guys top anybody by a mile.

Wonderful Dog Bed - Tuesday, April 10, 2018

Good evening! I just wanted to write and say thank you for making such wonderful dog beds! My almost 10 year old bullmastiff needed some support for his old hips and the orthopedic mattress does a perfect job. He had both knees replaced years ago and we wanted him to be comfortable for the rest of his days! The material is tough and withstands his nesting scratches. I can't say enough about your products! So glad I found your company! Thank you thank you!

Happy doggie=Happy human - Tuesday, January 16, 2018

Thank you for making the exchange to the larger size so easy. Cedar has settled right in to her new orthopaedic brown microvelvet .. I know it will make her golden days much more comfortable.
Happy doggie = happy human.
Thanks again!
Susan W.


Wonderful - Saturday, January 6, 2018

I purchased a mammoth bed a year or so ago. The bolster and the pad, has held up wonderfully.

Dogs love it! - Thursday, December 28, 2017

I ordered a mammoth bed a couple years ago and the dogs love it!
Thanks Michael

So impressed! - Thursday, December 28, 2017

I recently purchased a mammoth memory foam bed just over 2 weeks ago and the leather cover is the quality of your fabrics I should expect of your beds. I certainly paid a "quality" price with much expectation and received a durable, long lasting bed. I'm so impressed!

Great product! - Tuesday, December 26, 2017

Back in 2014, we purchased this orthopedic dog bed from you. Great product!

7 years old - Sunday, December 10, 2017

I have the Mammoth Extra Large Dog bed that I purchased 7 years ago...love, love, love it! I am hoping to purchase a new one for Christmas!

Great Product - Sunday, December 10, 2017

Hi! I recently purchased a extra extra large memory foam bed. Great product! Many thanks!
Barbara S Jones

My Dog Has Never Been So Comfortable - Wednesday, December 6, 2017

I think he likes his new bed  thank you so much! And thank you for the great customer service!

Bennie loves it - Friday, December 1, 2017

We received the bed last week and love the fabric and construction, memory foam, etc.
My 60 lb English Bulldog can curl up in it and tends to want to stretch.


Georgia Loves It. - Tuesday, November 14, 2017

Georgia on one of your large breed beds. I had ordered the memory foam because my baby is 190lbs, it's getting close to one year and going strong. one of the most important features for us is the nylon mattress liner (she was rescued and still has nightmares). The BESTEST

Awesome - Monday, November 13, 2017

Hello in Jan. 2015 I ordered the xl mammoth oblong pewter bed with 6
inch pillow - high memory .. 55*42 (sku#802M) with foam insert , nylon liner .... Thank you very much the bed has been awesome.
Shela

Serieoulsy The Best - Wednesday, November 8, 2017

My little boy, Max at 170lbs doesn't even dent the mattress. So glad I got this, he has the support he needs and I know his large bones are not touching the floor. I will have to get one for the basement now. Just want to tell you if you don't get a Mammoth, it's not a dog bed. I have tried other brands and nobody compares to the quality I know is made at home and not China. You just can't compare. Remember when everything was made here. Thx 10 stars...

Amazing Bed - Wednesday, August 23, 2017

Hi I received this bed back in Feb for my 150 lbs Great Dane Ace and waited all these months to send a review to see how it would hold up with him sleeping on it,playing,having treats and how well the cover would wash. Well I have to say everything has held up way past my expectations. When I take the cover off and wash it and put it back on it looks like it just came out of the box and sometimes it gets quite dirty after him having a bone for a treat. With needing comfort for his joints this bed certainly has it and the memory foam has not lost shape at all. I would highly recommend this bed to anyone with large breed dogs that want comfort and excellent quality for their pet. Ace can even get in his favourite sleeping position which is belly up and still have room and when he sleeps like that you know he is comfy. Thanks so much for making such a wonderful large breed dog bed because it took me awhile to find the right one for our baby !! :)

Best Bed Ever! - Thursday, July 20, 2017

Just got the extra large orthopedic with memory foam and nylon liner. My Rot has hip dysplasia at seven years old and this bed mattrss is so thick he now has the support he needs. The quality is amazing unlike most other cheap beds. Thank you so much for making a 5 star dog bed for my puppy senior. Will tell everybody about you guys. I need a large for my Golden puppy senior.. that's later..

Great Product - Tuesday, April 11, 2017

I just bought my second Mammoth orthopedic bed this month. My ten year-old arthritic Bully Basset had trouble getting out of his old soft bed. With the Mammoth bed his joints are getting better support when he rests plus the firmness of the bed gives his rear legs enough resistance to push off of, stand up and walk off the bed by himself. With the too soft bed, I sometimes had to help him lift his rear legs and then steady him as he walked off.

Thanks - Monday, April 10, 2017

Libby our 9 year old great dane took right to it. Because it's cold outside she get her own blanket that she pulls up and curls under. she seems to really love her bed.

Best bed- going 8 years strong! - Friday, March 31, 2017

This is the most wonderful dog bed. My 85lb dog has slept on this bed for 8 years and it is just as good as it was getting it out of the box 8 years ago. The only reason I am replacing it is because the covers are old and torn up- due to another lab puppy that liked to dig and chew on it, as well as accidents that leaked down to the mattress because I opted out of the mattress liner. I would recommend this bed to every dog owner who has a large, arthritic dog with bad hips.

Off My Bed - Wednesday, February 8, 2017

We love Gus's new bed. By we I mean, Gus of course, but also my husband and I because we have our bed back! Gus has lots of room to curl up or stretch out. Gus is a 140 lb Great Dane and the x-large was plenty big enough for him. Thanks for making an awesome bed that is big enough, comfortable enough, and affordable enough. We are happy to get our bed back and Gus is very comfortable in his new bed.

Thanks

Karla, Tom, and Gus

Recommend To All - Wednesday, February 1, 2017

We bought a large bed for our Australian Shepherd and Husky mix pups. They have really enjoyed the bed. It has been wonderful for the shepherd as he has some hip issues. Although they don't get in it together, they do share and both love to stretch out in it. They seem so comfortable and love to hide their bones in the bed. It was a very good purchase and well worth the money. We would definitely recommend this bed for all dogs. Thank you for a quality product.

Does NOT Flatten! - Thursday, January 26, 2017

I have had my mammoth bed for 3 years now, and it is still in the same shape as when I got it. We all have had beds that flatten over time and this one DOES NOT. I have a Mastiff, and if any dog would flatten a bed over time, he would. It is still the same fullness as the day I got it. It is all completely washable and the material is so durable. Whoever invented this dog bed, THANK YOU!

So Strong! - Wednesday, January 25, 2017

Can't believe how well made this dog bed is. My pooch absolutely loves it and lays in it all day. The canvas is wonderful and I am sure this will hold up. I want one for myself. Love your products, thx.

Charlie Loves It. - Friday, January 20, 2017

Charlie seems to like his bed. I liked the color and the Velcro closure it is plenty big for him and he is 90 lbs we bought the Large with ortho foam.

Thank You - Wednesday, January 11, 2017

I just wanted to say thank you for the wonderful dog beds you make. We recently bought our 3rd one for our senior English Setter Amos. One of the orthopedic memory foam ones with the sherpa. Amos died a few weeks ago from a seizure, His last move was to determinedly stomp to his new bed to pass away in my arms and on his comfy bed. A comfort-seeking missile until his last breath. That bed made his last weeks and moments significantly better.
Thank you so much...

Dogs Adore Them - Tuesday, January 10, 2017

We received our 2 new doggie beds today and they are very impressive the foam seems like it will hold up very nicely which is what we need because my babies be are 11 yrs old and they the love beds already.

Great quality and long lasting beds - Wednesday, January 4, 2017

We have purchased dog beds and replacement covers from Mammoth for our 3 labs. They love the comfort of the memory foam and we love the wearability and washability of the covers. The beds and covers last many years. The only reason we got new covers was to update the colors.

Perfect Bed For Buddy - Sunday, January 1, 2017

Buddy weighs 95 lbs and mostly sleeps stretch out. The size large oblong memory foam bed is perfect. As soon as I got it out of the box he stepped in and fell asleep. He likes this bed better than his old one because he can rest his head on the sides and also has some back support from the sides. I like the fact that the fabric is heavy duty and can be removed for washing.

Dogs Took Them Immediately! - Saturday, December 31, 2016

Today we received all four of our Mammoth Memory Foam Dog Beds we ordered to replace beds we bought 4 or 5 years ago. The former beds were great. I despaired over throwing them out but these new beds are even better! The thick memory foam will definitely help the older dogs with joint issues and our dog that has hip dysplasia. All four dogs LOVE these new beds and they took to them immediately! I love that you made available a nylon liner and extra covers! This will certainly make keeping all the beds clean a simple job. Thank you for manufacturing such a fantastic product!

Great quality bed! - Friday, December 23, 2016

I have two dogs but bought it mainly for my 14 year old German shorthaired pointer. When I took it out of the box my younger one wouldn't even let me put it together before she was testing it out. I really like the bolster because before you would find them with their heads hanging off the edge, now they rest it on the bolster. I can fit into it, my cats sleep in it as well. The material is very durable. My elder loves the bed by the way! Thanks!

Love This Bed! - Thursday, December 22, 2016

Love, love, love this bed and so does my dog and my daughter! When the bed arrived and was taken out of the box, my 5 year old daughter curled up in it as the dog was too curious to lay down. Now he is sleeping like a baby in his new bed. What a wonderful bed for my sweet elderly baby boy! Thank you!

Great beds - Thursday, December 22, 2016

I had gotten a bed for my cocker/dacshund that he loved for years, but it was time to get him a new one. And he loves his new bed as much as his old one. So much so that I got his brother a chihuahua a bed too. He loves his new bed he runs and jumps on it and finds his comfy spot to curl up and be warm.


Early Christmas for Camo - Sunday, December 11, 2016

Camo is our 19 month old German Shepherd who is large for his size and still growing. He has a few memory foam beds and of course an orthopedic memory foam crate mat which he loves. The new orthopedic Mammoth bed is even better! Camo loves it, has room to grow and can keep his favorite antlers and bones with him. He has discovered he can use the bolster to help hold them while he chews. We've been waiting until he was a big enough boy to not nibble on his bed as did when he was younger. We are all happy we have it, expescially camo! I think he wants one for every room in the house! the quality is great and I would recommend this product for anyone who wants a quality, comfortable bed. Now we can snuggle with him in his territory and not have to lay on the tile floor! Thanks for your products! Jen and Rachel, Florida

Happy Maggie - Wednesday, December 7, 2016

I just received Maggie's oblong extra large orthopedic memory foam bed. Maggie is a large German Shepherd & she has more than enough room in this extra large bed. I'm going to order another one for bedroom in large now knowing it will be big enough.
Thanks for your quality products.
(Oh yes, Maggie says thank you too!)
Joyce R.
Texas



Gary - Tuesday, December 6, 2016

Our White German Shepherd Gallant absolutely loves his new Mammoth memory foam bed. It is the best dog bed on the market, hands down.

Casey's Life Saver - Saturday, July 2, 2016

My golden retriever has a very long body and was always too big for the biggest beds you could find in a pet shop, so I decided to give a Mammoth bed a try for her so she could fit her whole body on her bed. And she can easily stretch out and have plenty of room on her Mammoth bed. She absolutely loves it! She is nearly 12 years old and has some arthritis in her hips and back so we wanted to give her a memory foam bed that would be comfortable for achy joints. When we go on trips and have to leave her bed at home, the second we get home she runs to her bed and lays down in it. She is in it so much we have lovingly named it her life boat, because it kind of looks like a raft and she loves it like her life depends on it. We are even thinking of buying her a second mammoth bed so that she can have one for downstairs and for upstairs. Casey thanks you for her mammoth bed!

XL Oblong - Friday, July 1, 2016

My dog, Naomi, didn't know what this Extra Large Oblong Bed was at first; she went right past it to her old bed. But after coaxing her onto the Mammoth bed, she pretty much fell on it and fell asleep. She has Hip Displasia, Arthritis, and a lower back problem common in German Shepherds. I don't think I've ever seen her this comfortable. She actually sleeps on it all night instead of getting up to sleep somewhere else when she gets uncomfortable. And it's huge! Thanks for such a wonderful product for my ailing dog.

Hip Dysplasia - Friday, July 1, 2016

Never thought I'd see the day when our German Shepherd and small mixed breed would share a bed, but they both love the memory foam bed so much they'll snuggle in together..great bed for our Shepherd with hip dysplasia..

SKU#802 for 12yrs. - Friday, July 1, 2016

I have had two extra large dog beds for 12 years. They have held up fabulously. My dogs, past and present, have enjoyed them. I have washed them weekly and the fabric has held up perfectly. Of course, there have been minor tears due to wear and tear from large dogs, but overall, I highly recommend these beds for their durability and comfort. They are a real value when compared to other beds on the market.

Shar Pei Fans - Friday, July 1, 2016

I purchased 3 Mammoth foam beds last March 2012. I have to say … they are the BEST YET! I have probably purchased more than 20 beds in the last 10 years. They have lasted only a few months and then something goes wrong, i.e. zippers break, fabric splits, they become flat, etc. The Mammoth bed is the exception. The covers have held their integrity through washings 2x per month, and the foam always bounces back. I am not one to endorse products, but the Mammoth beds have made me a fan, and I will always come back for future beds as my brood increases! The Shar Peis say, "Woof, woof, thanks!"

Mastiff - Thursday, June 30, 2016

Thank you for the excellent product you've created. My mastiffs LO-O-O-VE their Mammoth, and I fully intend to order more. Thanks again.

St.Bernard- Jake - Thursday, June 30, 2016

We just received the two extra large oblong dog beds that we ordered for our 165lb St. Bernard, Jake, and am SO pleased at the pure quality of your dog beds. Not only is it the perfect size for him (with plenty of room for him to sprawl out) but the generous foam filling and canvas cover is superior!! As we were taking the bed out of the box, Jake basically wrestled us as he couldn't wait to lay on it. It's so nice to have finally found a good quality, well constructed dog bed that will accommodate such a large dog. I must say that I was so amazed at the wonderful, thick foam filling that I had to lay on it just to see what it was like...it was wonderful and Jake loves them, too! We look forward to doing repeat business with you!!

Extra Large - Thursday, June 30, 2016

Lots of beds to choose from, but I am so glad I purchased a Mammoth. I ordered the extra large for my German Shepherd and he loves it. I can't get him off the pillow at dinner time. He just looks at me funny. I recommend a Mammoth dog bed to any breeder or person because it is really worth every dime. The value is so great compared to some other beds I have purchased in the past. I want to use it myself, with the dog. Don't settle for anything else. Trust me.

Irish Wolf Hounds - Thursday, May 26, 2016

Finally! a bed big enough for my Irish Wolf Hounds. Thank you so much for the great quality and jumbo size.

10 STARS - Wednesday, May 25, 2016

This is the 3rd time I have ordered Mammoth Dog beds, I always have 2 dogs at a time and over the years all my dogs have loved their beds! Fabulous product, 10 stars!
Submitting Your Review, Please Wait
Your Review Has Been Submitted Successfully
Add a review for Mammoth Memory Foam Dog Beds
You must include a title, rating, and message in your review.
Your Review Title
Your Rating
Your Review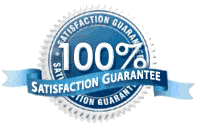 Providing quality for over 20 years

12 – 38oz USA upholstery fabrics

Virgin high memory upholstery fiber

Orthopedic high density foam mattress

Removable / reversible cushion

Nylon liner option (Incontinence)

Removable covers

Easy Velcro system

Antibacterial

Stain resistant

100% machine wash/dryable

Anti odor fabric protector

Soft and moldable

Orthopedic qualities

Easily transportable

Can fit into any decor

Made in America

Knowledge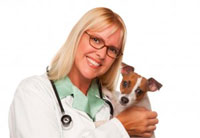 Mammoth is the recommended brand by American Veterinarians.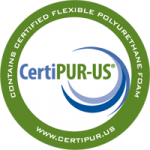 CertiPUR-US™ certified for quality, durability and product safety.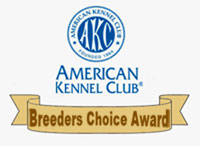 AKC and breeders approve our products for our durability, ease of cleanliness, long term usage and comfort.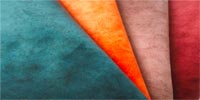 Durable fabrics with an industrial rating of up to 50,000 double rubs. Our fabrics are used on applications such as aviation, restaurant seating and furniture.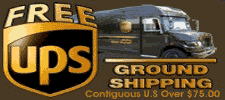 Get FREE UPS shipping to 48 contiguous states.
As Seen On