The Labrador Retriever Dog Bed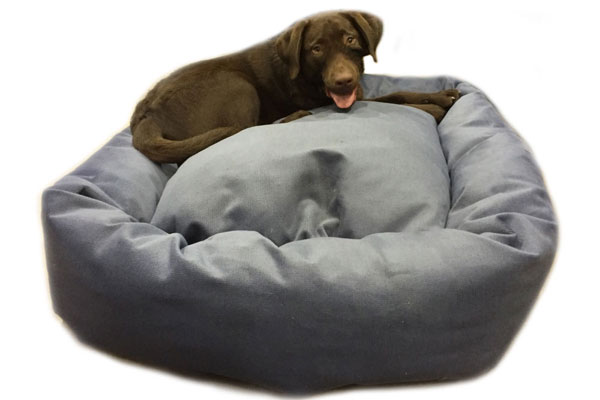 The lab is one of the most popular dog breeds and does have special needs dependant on age, weight and character. The picture above is the large oblong and great for puppies to geriatric. Click here to view the large oblong.
If your lab is on the heavy side, say 85 lbs and over, you should get the extra large oblong as it provides more weight support.
If your dog is older or has ailments, you should consider a more orthopedic solution such as our memory foam mattress that offers long term support and the absence of pressure points. Click here for more
We also have couches, sofas, latex, crate bedding and outdoor beds. See the catalogue.
Fabric Choice
Our canvas is most popular and will hold up to pawing, scratching and anything your lab can throw at it. The micro velvets are a good choice for easy clean up as hair floats on the surface. Both can be washed in your machine at home.
Fit
To get a more proper fit, see the dog beds by size page.
Reviews From Lab Owners
Hershey loves it!
I ordered one of your beds based on a friends recommendation. So I went on your live chat and Jackie was a real help with ensuring I get the proper size. From the time I ordered it, it took 2 days to receive, when UPS dropped it off it was like my chocolate Lab Hershey knew it was exactly for him. He was so excited I could barely get it out of the box and assembled before he jumped on it. Now I can't get him our of it!
Great product!
Just received our new bed for our chocolate Lab and he LOVES it! It is big and very fluffy. He checked it out quickly and cuddled up on it. Thank you for the great service and quick shipping!
High Ratings!
I was first drawn to this website because it offered beds that were large enough to fit our 80 pound black lab. After reading the rave reviews from other customers, I decided to "go the extra bucks". I did wonder, however, how a dog bed could receive such high ratings. After all, isn't it just a dog bed ?The bed arrived three days ago. Our dog Layla, did the usual sniffing out of the new addition. She climbed into it and did the expected twirling and then laid down. I have to tell you that I am now worried that she doesn't come out of the bed! After all, she has guard duty, outside perimeter patrol , swimming, and playing to do. She LOVES this bed! Thank you to customer service who helped me select the right type of bed for her habits. Thank you too, for a quality product that obviously makes her happy. Makes me want to get another lab so I can purchase another bed! :)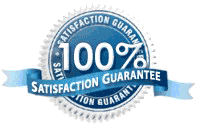 Providing quality for over 20 years


12 – 38oz USA upholstery fabrics

Virgin high memory upholstery fiber


Removable / reversible cushion


100% machine wash/dryable 

Anti odor fabric protector

Knowledge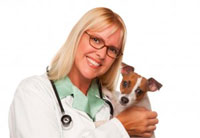 Mammoth is the recommended brand by American Veterinarians.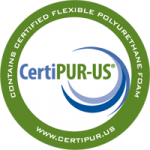 CertiPUR-US™ certified for quality, durability and product safety.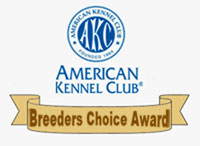 AKC and breeders approve our products for our durability, ease of cleanliness, long term usage and comfort.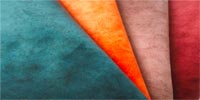 Durable fabrics with an industrial rating of up to 50,000 double rubs. Our fabrics are used on applications such as aviation, restaurant seating and furniture.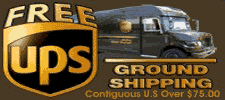 Get FREE UPS shipping to 48 contiguous states. We also ship USPS.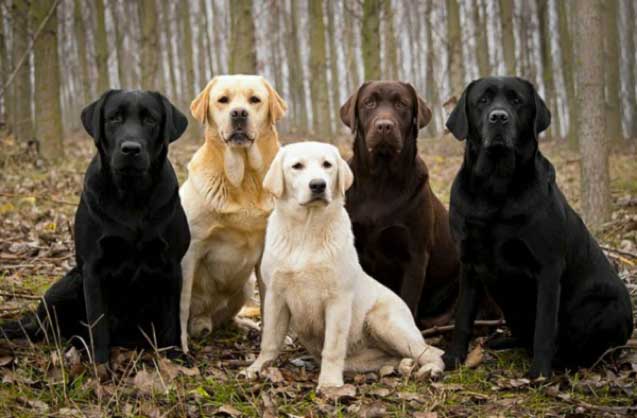 Origin Of Labrador Retriever
Originating from Newfoundland. The founding breed was from the St Johns Water Dog who would retrieve and bring in the fishing nets working with the fishermen in the 16th century. Some theorists believe that the breed may even have originated in Portugal (Labrador means 'labourer' in Portuguese) before being introduced into Newfoundland by Portuguese sailors. The Labrador's ancestors date back to 17th century Canada. During the 18th century, the Canadian water dogs differentiated into what we now know as the Newfoundland, the Landseer, the Flat-Coated Retriever, the Chesapeake Bay Retriever and the Labrador Retriever. The Labrador Club of America, Inc., was formed in 1931. The American Labrador initially was bred primarily as a shooting dog, to be a strong competitor in retriever trials.  Labrador Retrievers today are the most popular family breed, and are one of the main breeds bred and used as guide dogs for the blind, service dogs and for search-and-rescue work.
Temperament
Loyal, loveable, happy and friendly to all he meets, the Labrador Retriever is the number one registered dog in the AKC. Labs are full of energy and will always greet you at the door. They are truly "man's best friend," and are at their happiest when engaged in family activities. They are friendly, enthusiastic, loyal and intelligent. They love running, hiking, swimming and playing fetch for hours on end and are extremely patient with children of all ages. Labs are a breeze to train, and as long as you are prepared to live with puppy-like behavior well into adulthood, they are famous for being clumsy, they make an excellent choice for first time dog owners.
Size
Males – stand 24-27 inches
Females – stand 22-25 inches
Weight
Males- Average 110-132Lbs
Females- 77-105lbs
Fun Facts
The first dog to appear on the cover of Life Magazine was a black Labrador Retriever called 'Blind of Arden' in the December, 12th, 1938 issue.
Endal the famous Yellow Lab became the service dog for disabled ex-Royal Navy Chief in the late 1990s. His fame led to his taking on the role of an animal ambassador for service dog-related training and charities. An incident in 2001 had Endal pull is companion to safety after being knocked out of his wheelchair by a passing car outside a hotel. Endal pulled his companion into the recovery position, retrieved his mobile phone from beneath the car, retrieved a blanket and covered him, barked at a nearby Hotel to alert for assistance with no result, and then ran to the nearby hotel to obtain help. In memory of Edal, Hounds for Heroes was established to help men and women who have been injured in the UK Armed Forces and Emergency Services.
The Endal awards have been created to honour his loyalty and devotion to duty, in the form of a medal and these are issued at an annual award ceremony held at the London Pet Show. A road in Clanfield, Hampshire, in England has been named "Endal Way" in memory of Endal. The book about Endal came out in Feb 2009 and the movie of Endal's life story Sept 2009.
Training Tips
Labradors are a breeze to train. They possess a strong desire to please and will do anything for some affection or a treat. They remain puppies for a good portion of their life, full of joy and exuberance. Start training your Lab early, and get them socialized with other puppies and people. Praise, consistency and obedience training are real requirements to owning a Lab. They need lots of exercise. Get them involved in field trials, hunting trials, tracking, obedience, rally and agility. It's a great way to establish a bond with your Labrador.
Stories
We always love to hear stories about your Rottweiler, share a tale with us.