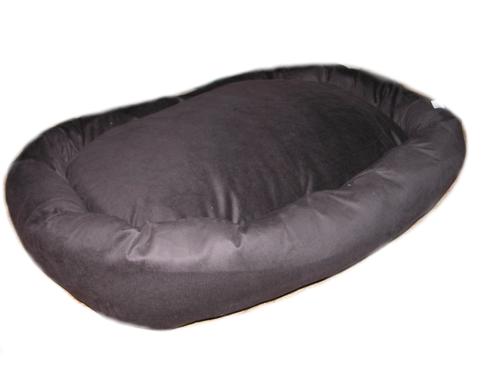 A one-time price of
$249.99
will be added to your order.
Description
More Info
Color Chart
Reviews (2)
Newfoundlander Dog Bed
Newfoundlanders belong to the AKC working group as a fisherman's aid and life saving rescue. This noble and powerful breed is known for their giant size, calm disposition, strength and loyalty. A Newfoundlander can weigh 150 to 200 pounds depending on whether male or female, age and diet. You need to have extra large floor space to fit this Newfoundland dog bed that stretches more than six feet and is over four feet wide. Mammoth is a superior quality dog bed, made tough with your Newfoundlander in mind.
Mammoth comes in an array of colors, and can fit into any part of your decor. Made to last from 100% all new materials, the extra large bolsters are composed of a high memory upholstery virgin fiber fill that supports Newfoundlanders. The mattress is a high density orthopedic foam core made to handle heavy loads for a prolonged period. That means your Newfoundlanders bed will bounce back into shape after every use.
Its Velcro system makes washing easy with its removable covers on the mattress and bolster. The covers are 100% wash/dryable. This extra extra large dog bed will accompany all breeds 200lbs plus. The cover is made from an industrial strength canvas construction that offers durability and clean hygiene. We use the toughest poly thread stitching that delivers a professional double serge all the way around. Mammoth is guaranteed to be the best extra extra large dog bed you have ever purchased for your Newfoundlander.
Order yours today!
We guarantee you will be back for more.
Mammoth Extra Extra Large Oblong For Newfoundlanders
Extra Extra Large Oblong (72x55) SKU#803 Want this bed with memory foam,
click here
2 Reviews for Newfoundlander Dog Bed
15 yrs and 2 Generations - Tuesday, May 7, 2019

I have had all your beds for years. First started out with the travel pillow 15yrs ago, which you guys no longer carry, then the outdoor bed which were perfect for my 2 old guys for laying around the pool who have since passed. Now we have 2 more Newf's and purchased the XXL 72x55 and it is more than perfect. Not sure if you had this one 15 yrs ago otherwise I would have bought it. You have been with us for 2 generations of dogs.
Lizzy&Murphy

Best Bed - great quality - Friday, January 19, 2018

Have a 2 year old and this bed fits him plus the kids. Love the fact that I can use the mattress separately in my van when we go for trips.
Submitting Your Review, Please Wait
Your Review Has Been Submitted Successfully
Add a review for Newfoundlander Dog Bed
You must include a title, rating, and message in your review.
Your Review Title
Your Rating
Your Review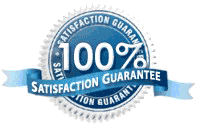 Providing quality for over 20 years

12 – 38oz USA upholstery fabrics

Virgin high memory upholstery fiber

Removable / reversible cushion

Removable covers

Easy Velcro system

Antibacterial

Stain resistant

100% machine wash/dryable

Anti odor fabric protector

Soft and moldable

Orthopedic qualities

Easily transportable

Can fit into any decor

Made in America

Knowledge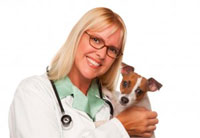 Mammoth is the recommended brand by American Veterinarians.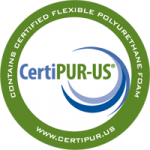 CertiPUR-US™ certified for quality, durability and product safety.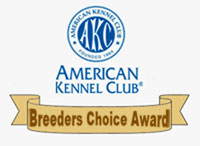 AKC and breeders approve our products for our durability, ease of cleanliness, long term usage and comfort.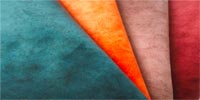 Durable fabrics with an industrial rating of up to 50,000 double rubs. Our fabrics are used on applications such as aviation, restaurant seating and furniture.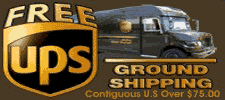 Get FREE UPS shipping to 48 contiguous states. We also ship USPS.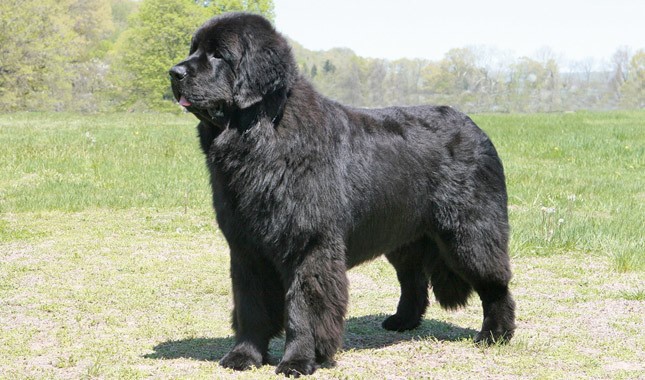 Origin Of Newfoundlander
Originating in Newfoundland, Canada, on the North-Eastern shores of the Atlantic ocean. The Newfoundlander is affectionately nicknamed "Newfie". Bred originally to help fishermen on the boats to reel in the fishing nets, their muscular physique makes lifesaving/ water rescue another one of their natural talents. Their webbed feet, inbred swimming capabilities, size, thick coat and strong work ethic are built for the challenge, and they are eager to please.
During the 19th century, the breed became a European status symbol and at one time, Newfies were the most popular import to Great Britain. The breed was used to re-establish the Alpine rescue dogs at the Hospice of St. Bernard after their numbers were decimated by a distemper epidemic. In Britain, the black-and-white variety became known as the "Landseer" after the famous artist who featured the breed in his painting, A Distinguished Member of the Humane Society.
Temperament
They are a perfect family breed that does not fair well being left alone for long periods of time. This breed is gentle, sweet tempered and loyal. They get along famously with children and love being apart of all activities including the family. They are a working breed and love to swim or run and romp in the snow. Give them a job like pulling the kids in a sled or fit them with a back pack and they are happy to have a purpose. They are a natural lifeguard and will jump in the water to save person in peril.
Size
Height
Males-stand 27-29 inches
Females-stand  24-27 inches
Weight
Males- Average 130-150lbs
Females- 100-120lbs
Fun Facts
Did you know the Newfoundlander made its debut in the movie "Must Love Dogs". The role of "Mother Theresa" was shared by two 6 month old puppies. Molly was the lead acting dog and Maeve did the water scene. The organization responsible for governing the safety and protection of animal actors is The American Humane Association (AHA), they ensure no animals were harmed in the making of this film.
Training Tips
This breed is very easy to train and eager to please. They respond well to praise and treats and not so well to harsh discipline. They will quickly learn to mistrust, so it is best to stick to positive reinforcement when training this breed. They are known to develop separation anxiety often because they are left alone for long periods of time. They are better suited for families with a stay at home parent.
Stories
We always love to hear stories about your Newfie, share a tale with us.