Dog Beds From Mammoth Outlet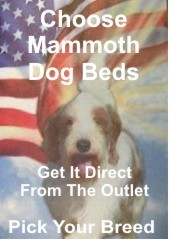 Mammoth is committed to producing top notch dog beds at an affordable price. We only manufacture durable quality dog beds for your dog. We have performed extensive research on dogs and their sleeping habits for over twenty years, and have designed our products to withstand the everyday demands of your pet. All made in the USA, our cotton and poly-cotton textiles are the toughest used in the industry. Mammoth engineers its own blend of premium high memory, virgin polyester fiber, keeping your dog bed looking like new. Care is easy with our removable Velcro slip cover system, which can be washed in your machine at home. Most beds also feature a removable and reversible travel pillow.
Mammoth dog beds are recommended by veterinarians, breeders, daycares, groomers, and people like yourself who we depend on for repeat business. Mammoth is known as "Breeders #1 choice". If you are looking for superior quality at wholesale prices, with the best "LIFETIME GUARANTEE", then choose Mammoth. The #1 dog bed worldwide.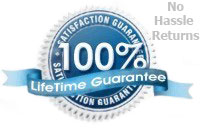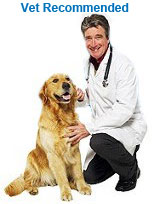 Average rating:
1 reviews
Jun 29, 2016
Absolutely Love Our Dog Beds
WOW – absolutely LOVE our new dog beds!!! We've wasted so much money over the years on low end, cheap dog beds. Our pack of 5 dogs (2 Great Pyr, 1 GoldenDoodle, 1 Pit Bull, 1 Dacshund) just adore the beds and the quality is 2nd to none. I will not buy anything else but Mammoth. Thank you for a product that is well worth the money. I have no doubt they will last a very long time. Here are a couple of pictures: Gomez is one of our Great Pyrs and the other is our GoldenDoodle named Buddy.
Made to last dog furniture. Choose Mammoth Dog Beds today!
Snippet - Article Daily
Mammoth outlet features a line of bolster dog beds that are comfortable while maintaining a stylish look. Just because your dog is going to be sleeping on it doesn't mean that the bed needs to be an eyesore in your living room, den, or bedroom! Mammoth Dog Beds' designer line is available in many different colors that are neutral and easily matched. Mammoth Outlet's dog beds will match any décor in your home and can therefore be moved easily from room to room. They're also as attractive as your own furniture. Designer dog beds look like a couch for your dog and have a bolster supporting your dog. They offer extreme support and easy entry for those dogs that need orthopedic applications. Get one today.